Blacktower Financial Management Group
The Blacktower Group was formed in 1986 to provide independent wealth management advice and a bespoke service for both individual and corporate clients around the world.
Having celebrated over 35 years in business, our independent financial advisers continually keep pace with the changing needs of our customers, regulations and legislation. They are led by our Chairman, John Westwood, one of the founders of the firm.
The world of investment and financial planning services is complex, even if you are financially aware, and finding the right products is time consuming. That's why we are here. With our knowledge and expertise, we can save you time, money and bring you peace of mind.
We want to help you achieve your financial aspirations and realise some dreams. So, we're there for you at all the key moments in your life. We believe our role is to listen and understand your needs. Then we use our experience to find the right products for your circumstances, personal or business, home or abroad.
We guarantee, whatever financial planning services you require, you'll get the same high level of professionalism and attention. We have consultants throughout Mainland Spain (Balearics and Canary Islands) who will be able to help you with all your financial planning needs.
'' We are one of the most comprehensive and experienced wealth management companies around and our range of holistic financial planning services covers all your needs whether you are in the UK or further afield.''
– John Westwood, Group Chairman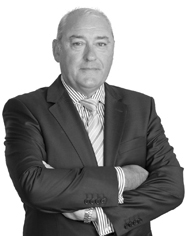 Our experienced staff located across Spain can make sure your inheritance tax planning, pension planning, pension transfers, savings and investments are managed in a way that best suits your needs.
Our independent financial advisers are here to provide tailored advice on your wealth management needs, or to discuss your pension requirements be it SIPPs or QROPS .
COSTA BLANCA OFFICE
CONTACT: Christina Brady – Associate Director
Av d´Ausias March 9, local 7, (esquina Joan Fuster) , Javea , Alicante , 03730 Spain
Christina.Brady@blacktowerfm.com
Tel: +34 965 058 212
Mob: +34 658 892 330
COSTA DEL SOL OFFICE
CONTACT: Lucia Melgarejo – International Financial Adviser
Centro Idea – Local A44, Carretera de Mijas Km 3.6, 29650 Mijas, Málaga – Spain
Lucia.Melgarejo@blacktowerfm.com
Tel: +34 952 816 443
Mob: +34 636 072 820
Request A Free Consultation
Discover how Blacktower can support you.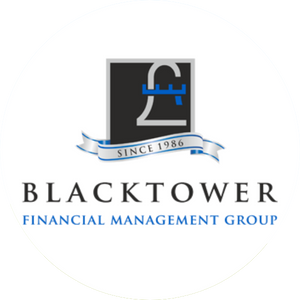 EU Headquarters:
Registration of Company & Number:
Arch Markariou III, 74
AMARANTON COURT, 3rd floor
Mesa Geitonia
4003, Limassol
Registration No. HE 388259