I am Christiane Hesse, as we say in spanish "la media naranja" de El Taller de JC.
We want to ensure your treasures keep sparkling, because we love to see you shine.
That's why we have created a free download with the top 3 tips only jewellers know for keeping your jewellery in tip top condition.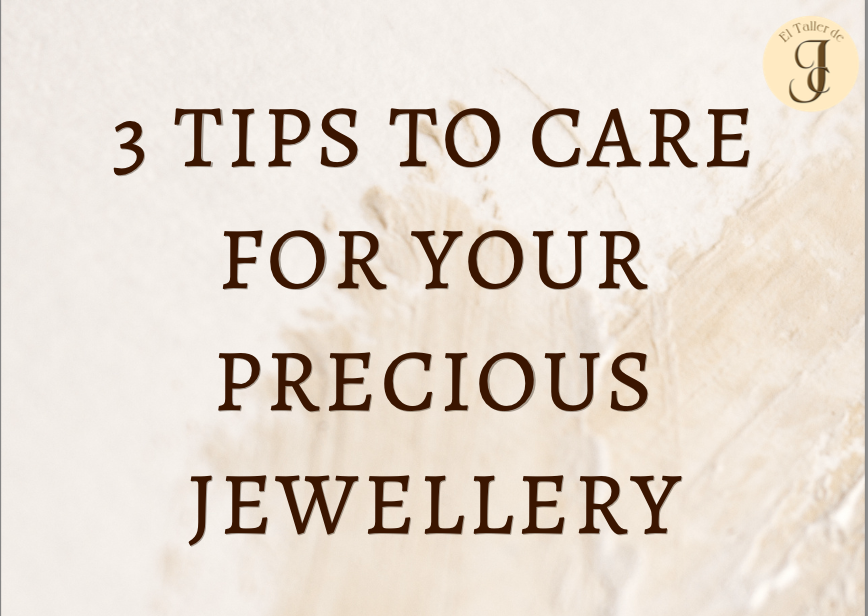 We love to see you shine!
At El Taller de JC, we believe that every piece of jewellery tells a unique story, one that reflects a certain part of you and your individuality.
That's why we love to work closely with you, just to bring your idea to life. We listen to your story, your hopes, and your dreams in jewellery. Then we infuse our own creativity and passion into your design. 
The result is a collaboration that brings together your ideas and our own artistic vision, resulting in a beautiful and carefully crafted piece of jewellery, A treasure, that tells your story like no other.
We are not just talking jewellery … we are making individual pieces so they are talking for themselves.

Each piece of jewellery is telling their story

…"I got that pendant from my mom, I always wear it, because I feel closer to her"

… "My husband propsed with that diamond engagement ring, I feel so loved". 
Our goal is to create jewellery which churn into a treasure for you; that not only looks stunning, but also have special meaning to you.

Christiane Hesse
El Taller de JC – all about gold, silver & platinum jewellery – we design, craft, reform & repair.
After all, " we love to see you shine".
In a nutshell, our services include:
Transform special moments into unforgettable treasures with bespoke/peronalised designs

Give pre-loved jewellery a new look with expert transformation services

Ensure cherished treasures receive maintenance before it's too late or quality repair service, when necessary in gold, silver, platinum and gemstones
Our shop is based in Estepona you can easily find our location on Google Maps
Calle Sorolla, s/n
Estepona, 29680 Málaga
What´s App : 646443000
Website: https://joyeriaartesanaljc.es
E-Mail: 1ch.hesse@gmx.de