A Place in the Sun episode triggered Clarice Williams to move from Australia to Estepona and share her stunning voice with us in Spain. Read her story.
Why Spain?
My move to Spain was mooted in 2009,for several years I was coming across from London for the European Toruing Opera's Summer Galas in late August to mid September since 2004. And was getting increasingly depressed on the flight back to the early Autumn grey days in England. In 2009 I sang for Celsa Tomayo of the Royal Opera House in Madrid and she suggested I come over study with David Mason for a year and then audition for the house.
Unfortunately in 2010 a shoulder injury put the kibosh on the moving and I had to go home to Australia for 5 years to prepare for a shoulder operation. As soon as the operation was done in August 2015, I sold the house and my father and I upped stakes to Spain. We ended up in Estepona after watching A Place In The Sun. It has a relaxing seaside lifestyle and I am a bus, train or plane to anywhere I go to perform.
And Estepona?
Estepona is a beautiful garden city by the sea. Spanish, classy and elegant.  It was the only city along the Costa that was close to some of the small cities I had toured with ETO.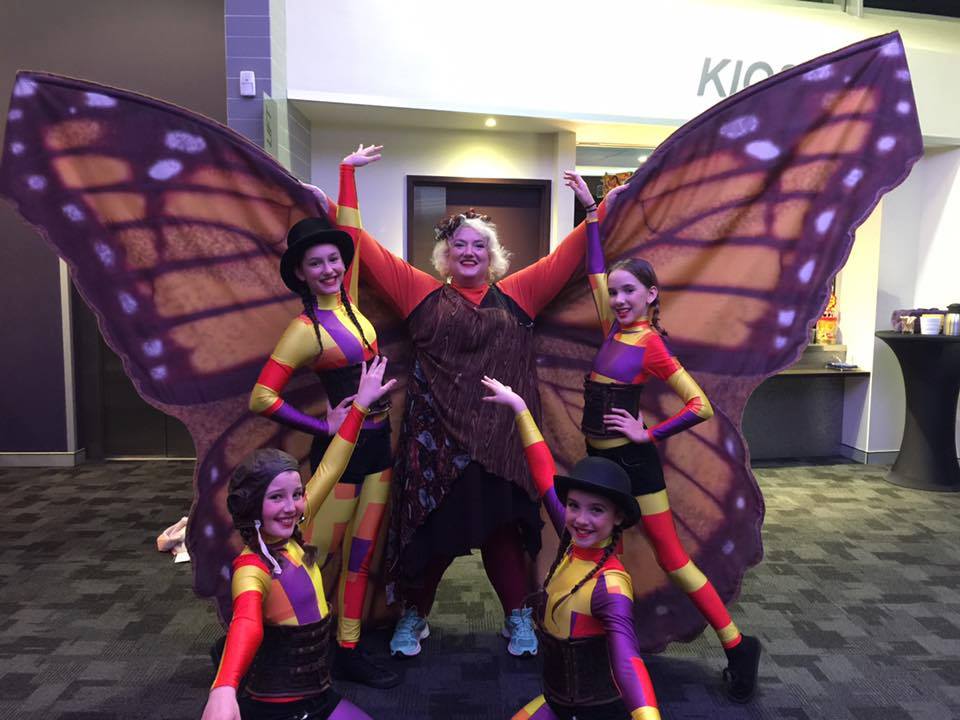 What was the biggest challenge for your move?
There was no really no big challenges as we made the move well before the B word came into effect. It was total synchronicity. I actually felt that this was just a deferred plan. The unexpected extra was Estepona as opposed the Madrid and my Dad accompanying me and I'm glad he did.
Do you have any advice for Women thinking about making the move?
With Brexit it is now not without its problems as there's a lot more hoops to jump through and it's requirements are higher. BUT! if it's part of your destiny and your dream and you believe that you can do it then I'd say go for it!
Tell us more about your musical talents? 
I'm an opera singer, recitalist, concert artist and event singer predominantly. Opera singer with contemporary marketing on all media platforms is such an overused and misappropriated term but I made my professional debut in opera at 16 so I can say that I actually am the real thing and I've stayed in the profession and kept that status.
I also run an international vocal studio called Find Your Voice Vocal Studio and from that teach one on one, singing for wellbeing
*I studied in as part of my personal development during 2020 and have just launched 'Singalong An Opera Chorus' which is workshops of singable and gorgeous opera choruses culminating in a performance on its own or with professional soloists.  Its aim is to encourage cultural tourism, experience and education of opera in a fun and friendly environment and contribute to cultural excellence.
I also am launching an 'Opera for Education' initiative of a fab little one act show for schools and clubs 'Sid the Serpent Who Wanted to Sing' which was commissioned by the State Opera of South Australia and is the most performed intro to opera in Australia and America. I was the mezzo soloist in this for Opera Queensland.
Hobbies are gym, watching classic Black and white movies of the silent and film noir era. Walking around beautiful Estepona, swimming in the sea in the Summer, touring when travelling for work. Board games, electronica music and generally hanging out with cool people.
Something you are grateful for?
Lots of things and too many to mention, but I think proudly of my Opera Australia extra chorus years at the Sydney Opera House with fondness.
I was in my early 20s and it was fabulous to live and sing in the one of the worlds best cities and at one of the worlds most iconic opera houses. I'm thankful I still work in the profession as my hardwork and talent paid off and it takes me places to this day.
Who would be at your special dinner party?
This is a tough one as depending on my mood the list could change but my go to party list would be:-
Jesus, the founder of christianity – I'd love to hear of his philosophy to life and the miracles he brought to people as he was a truly transformative and charismatic man.
Lord Byron as I love his poems and adventures and as Lady Caroline Lamb said "He was mad, bad and dangerous to know".
Oscar Wilde for his great wit; he would bring style, class and laughter
Mae West as she was a great movie icon and an early feminist in the Broadway and early Hollywood era
Marie Curie as I love intrepid, geniuses and can learn so much from them.
And the Dalai Lama for his serenity.
What's your secret weapon or accomplishment?
My secret weapon is my backbone, which, depending on the circumstance, is good for some people and in other circumstances very bad for others.
Do you have a favourite quote?
It is about the concept of eternity to me, there is something beautiful to be experienced no matter what the circumstance or place you are in life. Just look out there!
One thing you had to bring to Spain and could never give away?
My music scores.
Do you have a favourite book?
All the Sherlock Holmes stories. I love mysteries that can be solved through critical thinking.
Something you would tell your younger self?
Don't worry about people when they try to put you down, they are doing it from a place of badness that dwells within them. It's nothing to do with you.
Thank you Clarice Williams where can we find out more?
If you would like to share your story, please complete the online questions here
And read more Costa Women stories in our regular interview feature!