We meet Karen Considine – author, horsewoman and lover of adventures!
Karen wrote about her journey on horseback, retracing the route mentioned by Penelope Chetwode in her original book "Two Middle-Aged Ladies in Andalusia." Karen decided that when she retired, she would follow Penelope's exact ride through the provinces of Granada and Jaen and see how things had changed in 60 years.
Visit Karen's website www.penelopes-route.com where you can buy a copy of the book from Karen through www.penelopes-route.com Karen would love to translate the book into Spanish and sales of the book will help fund that project!
Hello Karen – tell us why Spain?
Most of my adult life was spent working with High Goal polo teams so I travelled all the time for years, moving on every month to different tournaments and changing hemispheres according to the season. I was mostly based in Europe and South America and have always loved the exuberant, noisy Hispanic way of life. Also, let´s be honest, when I was finally ready to settle down, in my fifties in 2006, every cattle shed in Ireland was worth millions so Spain seemed like an affordable option.
I spent a lot of time exploring, doing a bit of travel journalism and then running a horse trekking business in the Serrania de Ronda for 12 years after I moved here.
And now you live in Gaucin – give us three reasons why we should move there!
The people, the mountains, the air.
Who is Penelope Chetwode and whats your story behind her book?
Penelope Chetwode was married to British poet laureate, John Betjeman. Her father was commander in chief of the cavalry in India where she spent a lot of her younger years and so she was devoted to horses and used to ride off exploring with her mother for long periods of time. In 1961, in her fifties, she set off alone across a very undeveloped and rural Spain. On a borrowed horse and for over a month, she rode through the provinces of Granada and Jaen and wrote a book about it called "Two Middle-Aged Ladies in Andalusia." When I retired, I decided to follow her exact ride and see how things had changed in 60 years.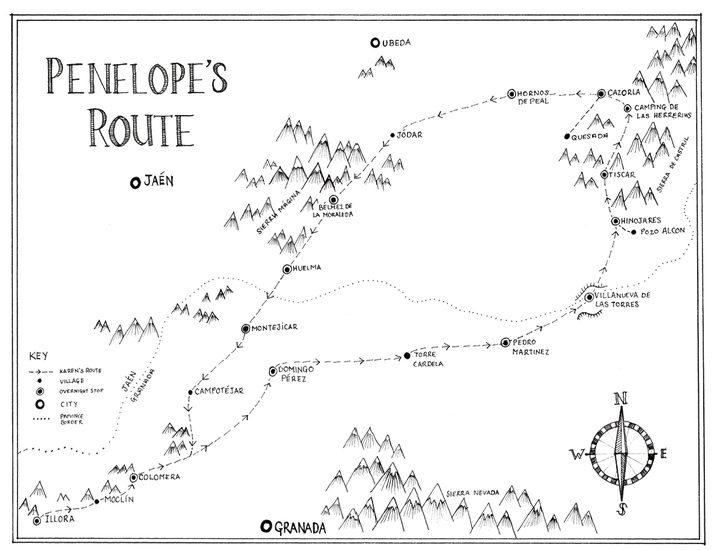 When did you first ride a horse?
I was probably tiny. There is a photo of me balanced on board at about 2 but I think I actually took the reins at 4.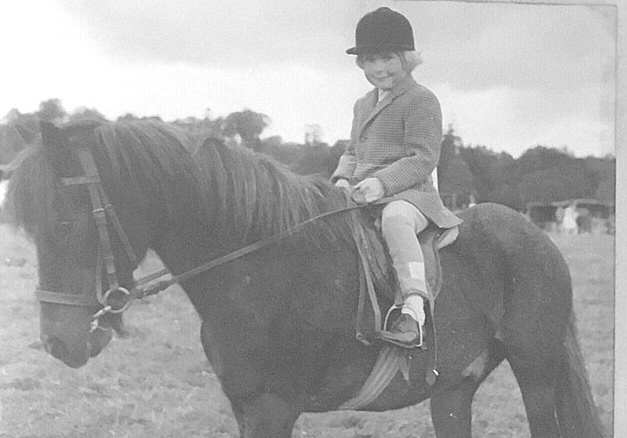 If you could live a life like Penelope where would you go and what would you explore?
Actually, my life has given me a lot of opportunity to escape and explore. The era I live in means I was not necessarily expected to get married or have children. Penelope had to fit her adventures in between a family! I have ridden and bus-ed across a huge amount of South America in particular and would still go back there and do more if I could.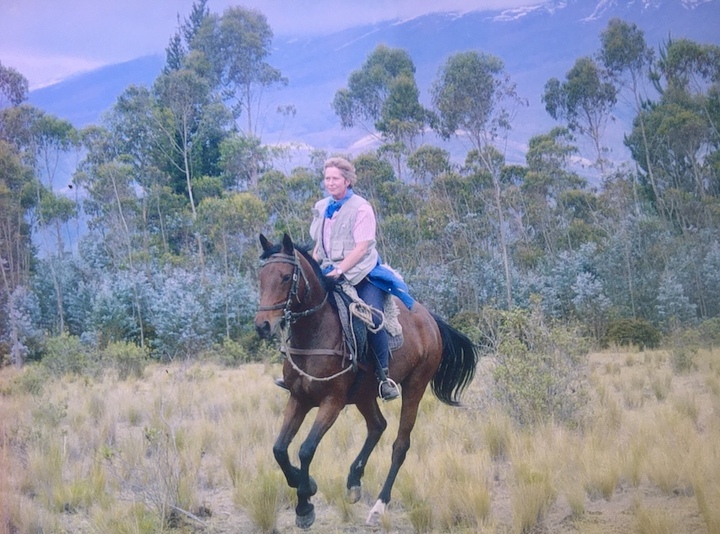 What are three things you have learnt during the coronavirus?
I was locked down with a good friend, by mistake obviously, because he could not be repatriated. During 11 weeks and 4 days I learnt that there was a very good reason I never took on a partner for a week, let alone a lifetime. This was a very nice person – and I nearly died of claustrophobia! That's not three things but it is one uber important thing, when I announced at nine years old that I didn't plan on getting married, I made the right decision.
What advice, or mantra you live by?
Challenge yourself, all the time.
When you aren't riding and writing, what do you love to do just for you?
Plan adventures! Google Earth and I are joined at the hip! Not for nothing did I insist on having a map, albeit in the old fashioned style, in Penelope´s Route.
If you could achieve one spectacular thing in one day what would it be?
Right now it would be to raise enough money to publish this book in Spanish so the amazingly welcoming people of the remote villages I passed through on my ride, might have a book they could read. They never knew about Penelope's book and I spent a lot of time translating it for them because the stories of their parents and grandparents, and their village, were all in there. If I had a Spanish version I could give it to the Town Halls in each village and all the people who helped me so much.
One thing you will have achieved before the end of 2020
Published a book which I am hoping to get translated into Spanish.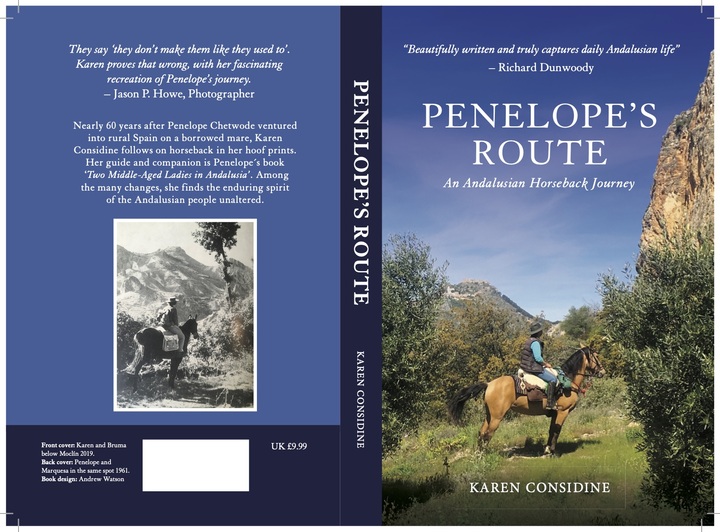 Is Spain your forever home, or do you have dreams of living somewhere else, if so where?
No, this is so definitely my home now.
How can we contact you and find out about the book?
First have a look at www.penelopes-route.com which will tell you about the book and also about the fundraiser to help me publish a small run in Spanish which is very close to my heart. Then, if you live in Spain, contact me to buy the book direct and thus you will avoid paying postage from the UK. If you live elsewhere in Europe, or spend part of the year in the UK, you can click the Buy Now button on the website or order from your local bookshop.
Thank you Karen!