Starting a new life in Spain is Trish Valleys who made the decision to escape a controlling relationship and has not looked back. Trish now supports Women in a similar situation. 
Read her story
Your move to Spain, why did you choose to live here?
I moved to Spain from the UK a few years ago when I finally left my marriage. The country really wasn't big enough for both of us, as my ex, a narcissist continued to control me way beyond the marriage ending. I decided I needed to leave the country for my safety and sanity and found a property in the Axarquia that I decided to renovate and call my home. A few years on now, stronger and finally divorced (it took over 7 years!) I have this year written a book about my experience. It is called Without Prejudice? and tells of my story and how finally I am free from him, but the recovery is still work in progress.
Where are you based in Spain?
Torrox Costa. The best climate in Europe, so the sign says. There are beautiful beaches and lots of space A great paseo to enjoy all the sights and sounds and meet people. And if feels peaceful and safe.
What was your biggest challenge for the move?
Being alone and moving out of a very coercive relationship and controlled isolation was a challenge. My self confidence was at a very low ebb and doing anything independently was a challenge.
What advice would you offer for Women thinking about making the move?
Think about what you will do to fill your time and where you will get those needs met? I have met a number of women who have no goal in life here and are restless. Join up with Costa Women and go and meet others (or online) who all know what it is like for you making this move. Do think about later life and what's your plan is.
How do you fill your days?
I am still working and have a day job, which means I am on the internet with ex-pats around the world. 
During lockdown I wrote the book of my experience of a relationship with someone I consider to be a narcissist. This was part of my recovery and also a self help for others in the same situation.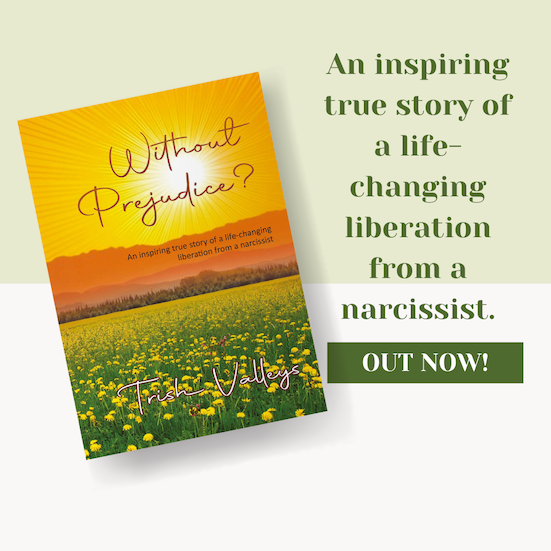 I coach women on recovering themselves and starting a new future. Much of this is voluntary and my way of doing my bit to empower women. 
I also give equine facilitated learning sessions and makeover retreats. Any Costa Women who are interested are welcome to contact me and discuss a discount!
Something you are grateful for?
I survived an experience which taught me many lessons. I have rebuilt my life and am growing myself and my coaching and support business. I have managed to publish a book of this chapter of my life. I am grateful for the sun, sea, smiles and safety here in Spain
Your special dinner party – who would you invite and what would you eat?
Michelle Obama would be among my guests because I believe she is an inclusive and empowering figure. Staphanie Land is an awesome survivor and could show us all how to appreciate life. Nelson Mandela I am humbled by the way he conducted his life. Sue Perkins as I love her humour. My friends Tracey, Julie and Pam who all gave so much time to support me. 
I think Tapas would be the order of the day as we could do many spanish treats to suit every taste.
Your secret weapon?
My secret weapon is the ability to forgive myself and be kind and keep smiling.
Favourite saying?
The journey of a thousand miles begins with one step. This is what I did to escape. One step every day!
One thing you had to bring to Spain with you and can never give away?
My horse as he has carried so much baggage for me. He listens with his soul and soothes me through his unique non-verbal communication.
Favourite song?
Baila Me by the Gipsy Kings. It makes me want to dance even when I'm on horseback!
Something you would tell your younger self?
You can't fix everything in life and certainly not a toxic relationship. Remember your values and stand up for yourself every day. If you do not love and respect you why do you believe others will?
Where can we find out more?
My Website
Or connect via Facebook
Many thanks for sharing your story Trish
If you want to share YOUR story with us, please complete the online questionnaire here