For full details on ALL the events, check out our calender below!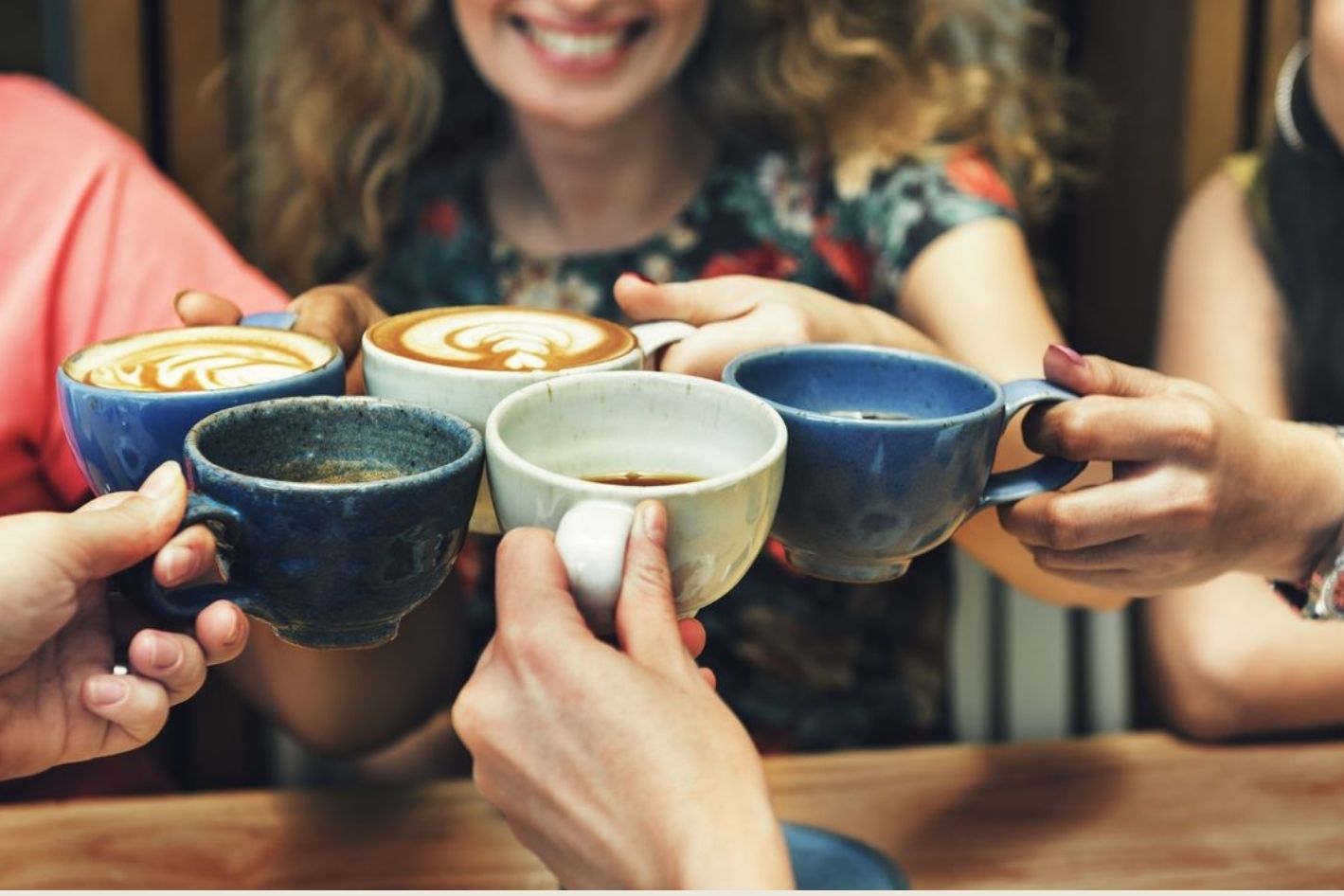 Costa Women Torremolinos - Social Meetup
Come, meet wonderful women and make new connections and friends in the sunshine.
Grand Café Gourmet Carihuela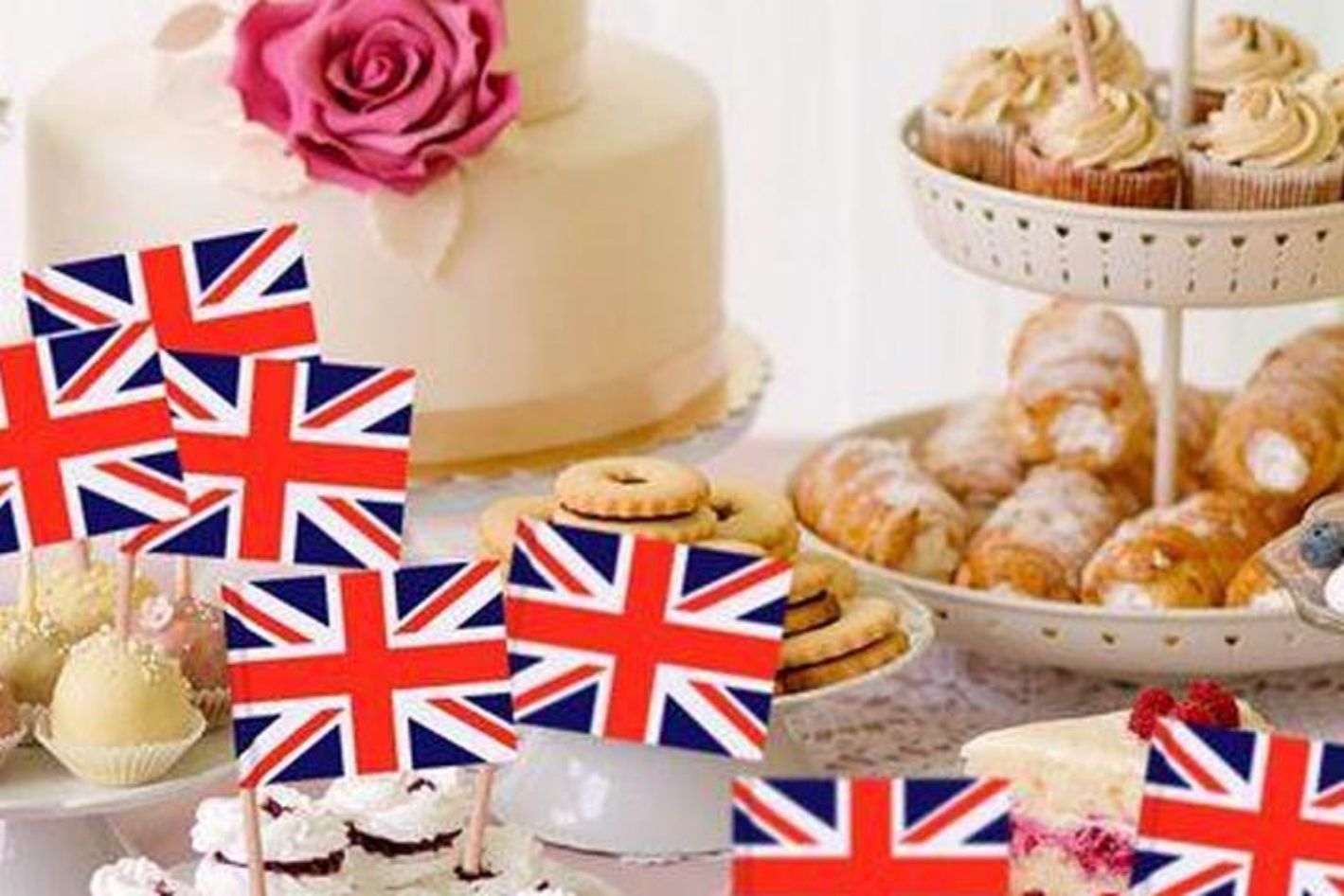 Costa Women Queen's Jubilee Party
Come celebrate the QUEEN'S PLATINUM JUBILEE with a festive Afternoon Tea Party expertly catered by ISABELAS VINTAGE CREAM TEAS.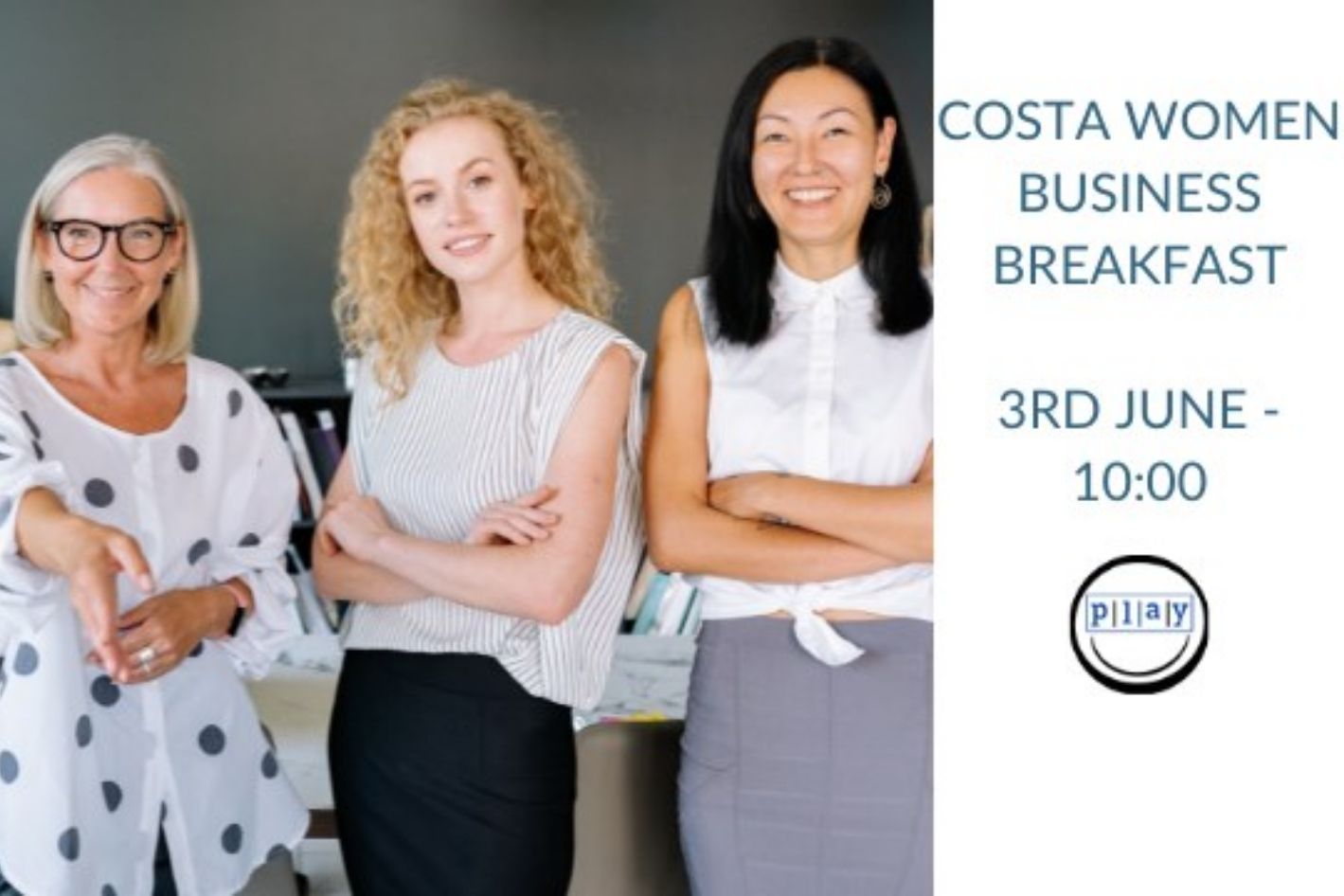 Costa Women Business Breakfast
Join our June networking breakfast. Bring your business cards and a woman business buddy too if you want to share the opportunities! 10€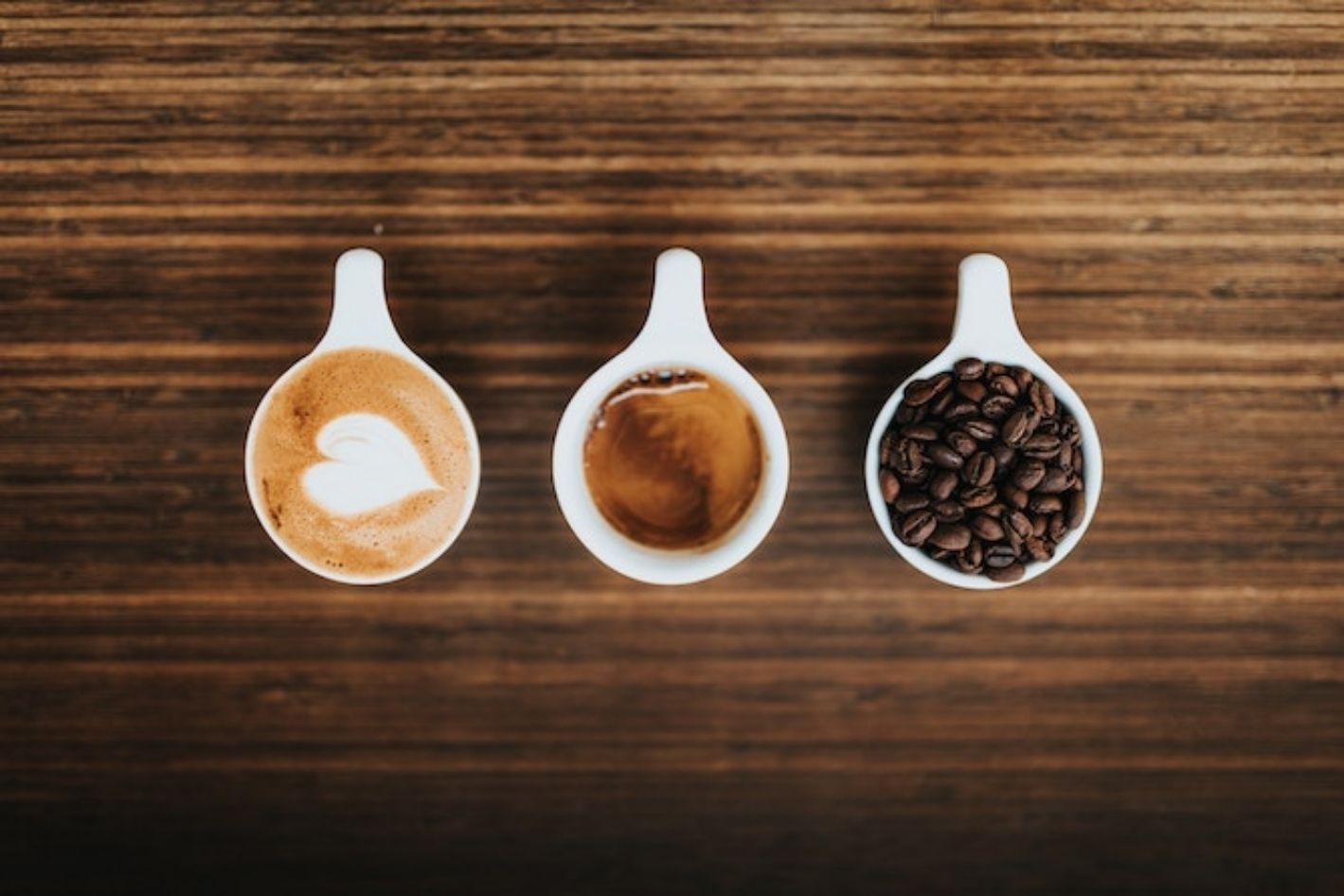 Costa Women Fuengirola: Coffee & Chat
Lets catch up for coffee and chat in the garden at Ice Cream Cafe from 1100.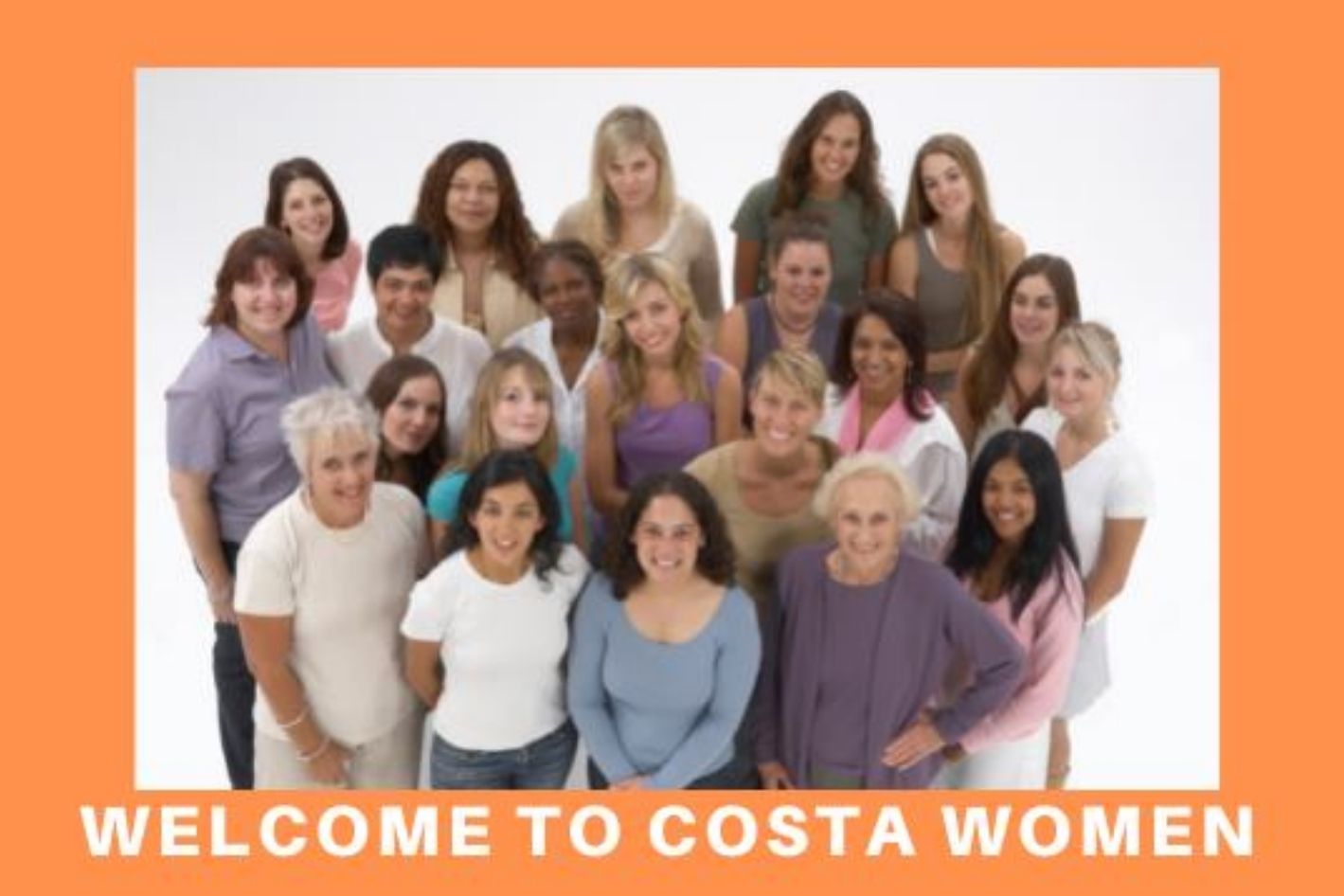 Costa Women Meet the Community
Join our monthly 'meet the community zoom'. Connect with other members in your area, ask questions about how to use this platform, share your story and meet some of the local hosts and me!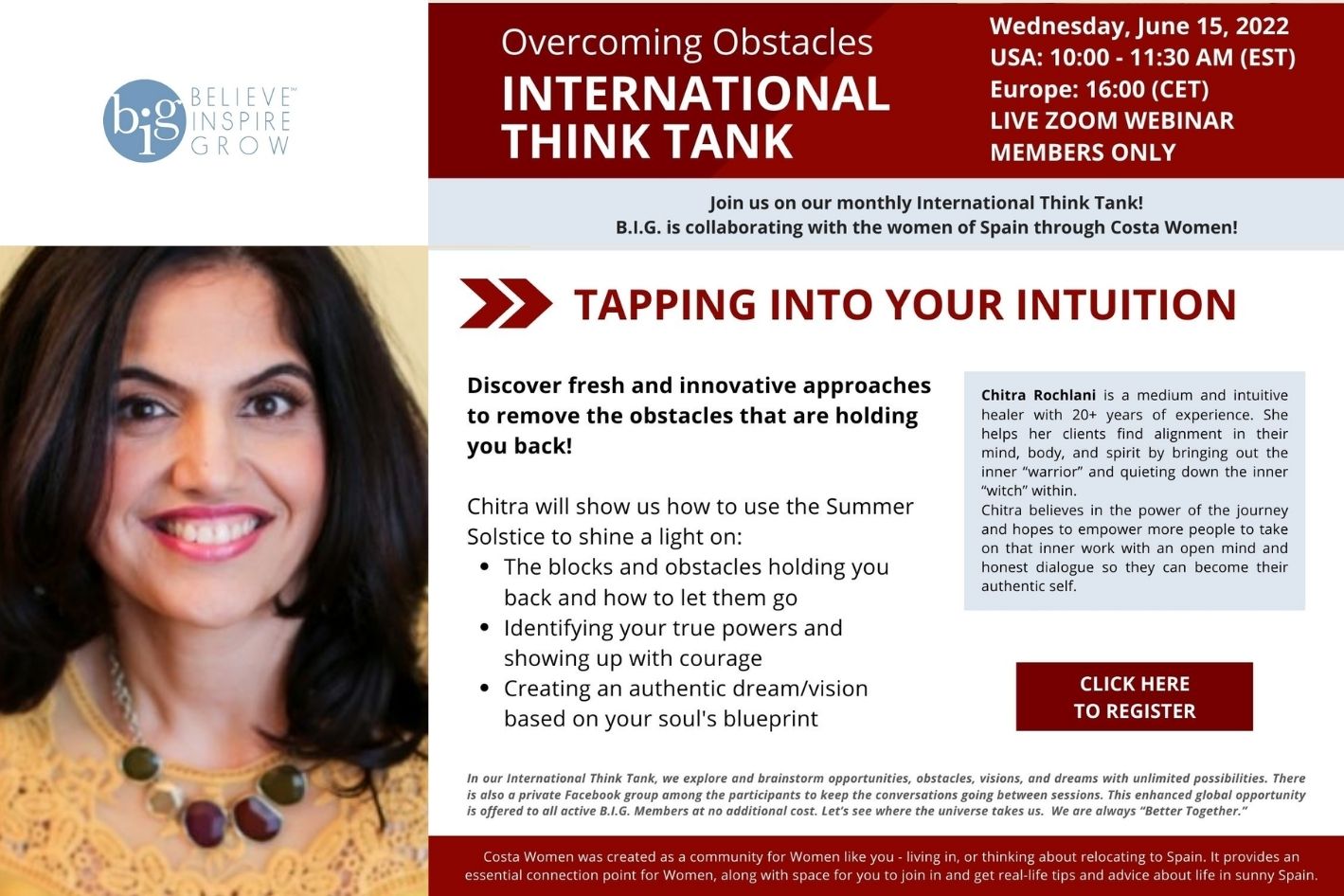 Costa Women & B.I.G. - Tapping into your Intuition
Tapping into your Intuition
Discover fresh and innovative approaches to remove the obstacles that are holding you back!