Andura Abroad Noneedtopaint
We don't just Paint ... We Protect
NoNeedtoPaint are an experienced, affordable and professional team of Spray Painters.  We offer Villa Painting Services on the Spanish Costa Blanca, Valencia, Costa del Sol and parts of Portugal. Please contact us for detailed information.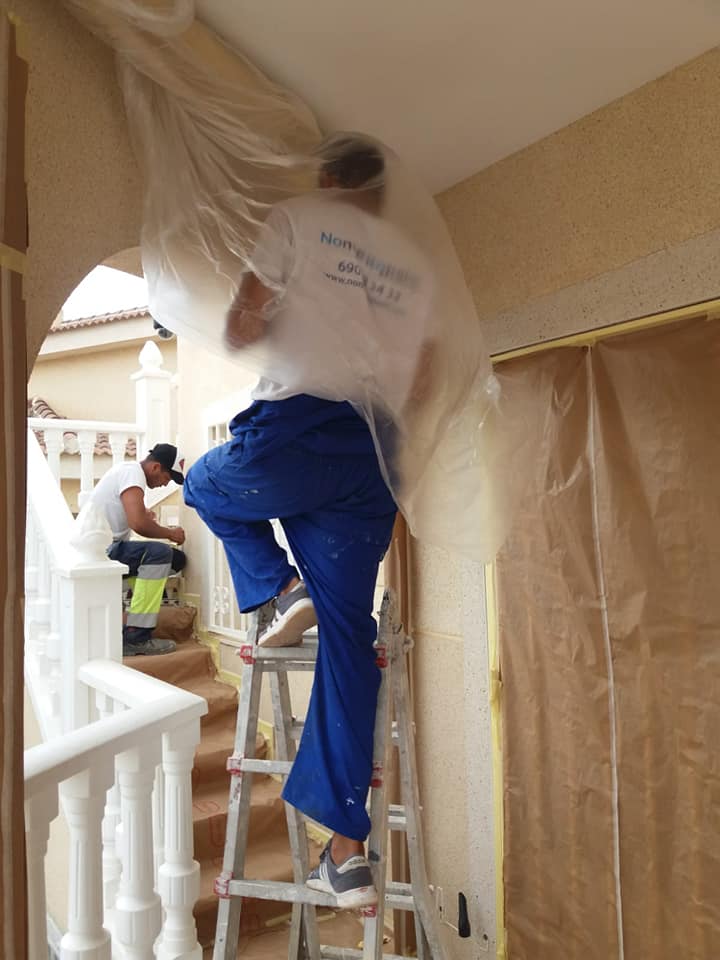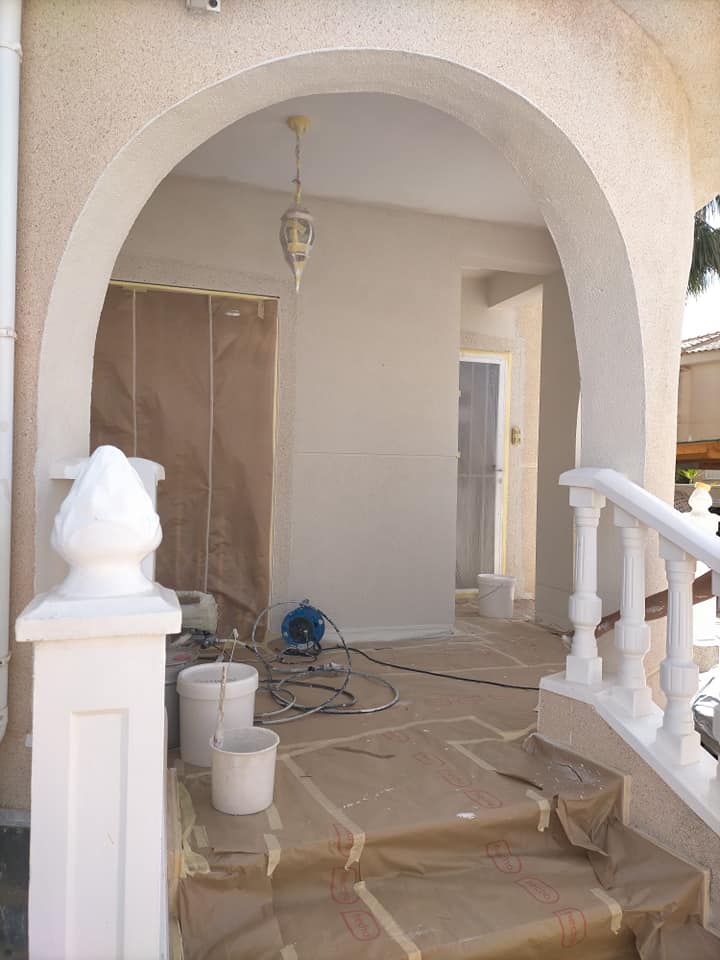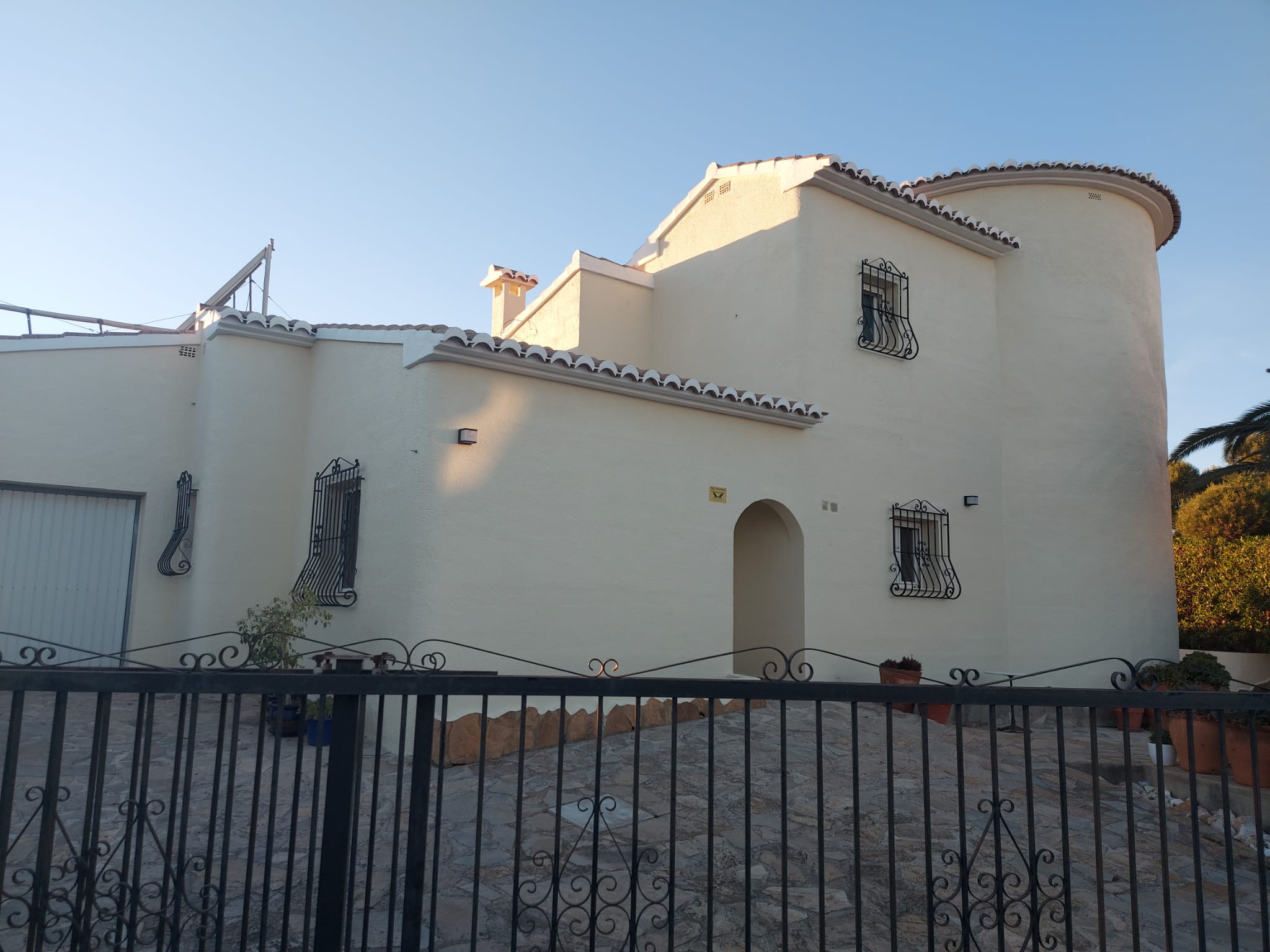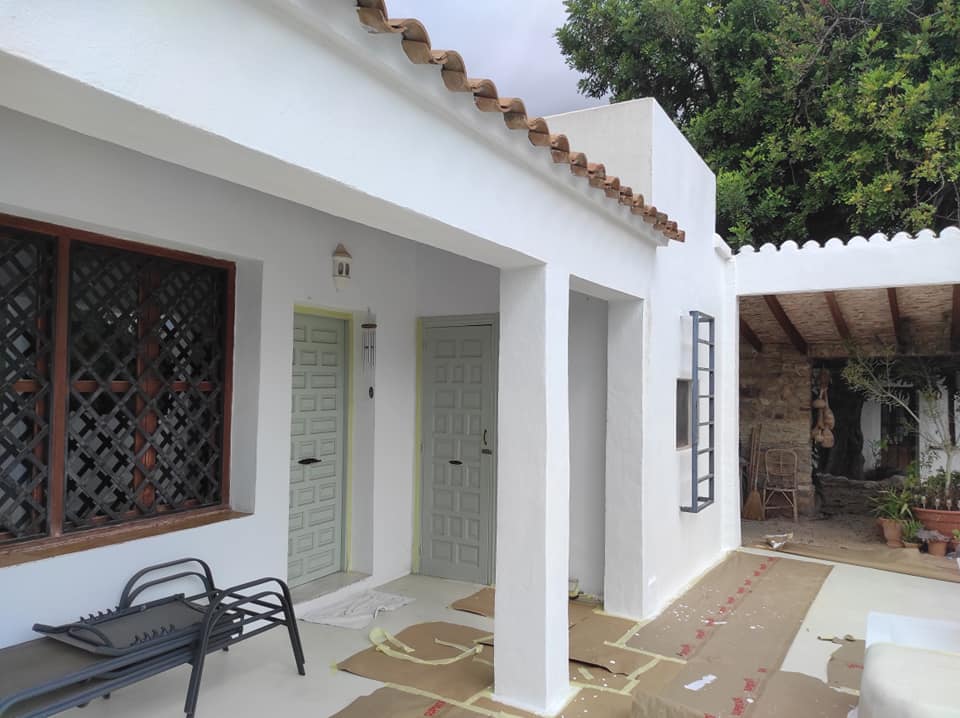 NoNeedtoPaint offer an exclusive, unique specialist product to improve the exterior appearance of your villa.  Andura Abroad is an approved contractor for ANDURA, a leading UK manufacturer of advanced products for the protection and decoration of building surfaces. 
Looks like normal paint, but last 10 times longer!
Completely weatherproof
Up to 10 times thicker than paint
Breathable, allowing moisture to escape
Resists strong sunlight and UV rays
Flexible so no cracking, peeling or flaking
Increases the value of your property
Always looks great, maintains it's new-like appearance
We specialise in exterior wall coatings that lasts up to ten times longer than any ordinary paint and can protect your villa in Spain by being completely weatherproof, breathable, resist strong sunlight and UV rays.
We take pride in a truly professional external wall coating service. Our fully trained and experienced paint applicators will complete the job on time, on budget, and with the least amount of inconvenience.
NoNeedToPaint '3 Step' Wall Coating Application Process
To ensure that the coating creates a long lasting bond with your exterior house walls, we have developed a thorough and proven 3 stage process which guarantees perfect results. In the application process we exclusively use Andura products!
A clean and stable surface is vital for the primer coating to create a true and long-lasting bond.

Not only do we power wash and wire brush the outside of your house to remove all loose dirt and paint – but where required we spray on biocides to kill any residual mould and algae, and then apply solvents to clean up any grease or airborne pollution.
Step 2: Restore & Prepare
All surface imperfections are carefully treated: any cracks in the render, blown brickwork or pebbledash are ground out and filled with a special polymer resin. Loose render is replaced and other defects are repaired with a slush coating of sand, cement and latex.
All doors, windows and surrounding areas are masked up with tape and heavy duty paper. We go to great lengths to make sure that plants, bushes and lawns are undamaged and fully protected by tarpaulins.
Because of uneven porosity, friable surfaces and previously painted substrates, we often apply a specially formulated primer coat by spray, brush or roller.
This step guarantees that there is a an incredibly powerful and long lasting bond with the final wall coating.
Only when the surface is to our satisfaction do we apply the wallcoating of your choice by high pressure spray, for a smooth and even coating that lasts a lifetime.
Costa Blanca office
Avenida de la Fontana 2,
Edificio Estrella del Sur local 3,
Playa del Arenal,
03730 Javea, Alicante
Tel: + 34 711 07 67 67
Email us: contact@noneedtopaint.com
Costa del Sol office
Urb. Cancela de la Quinta Edificio 1,
Local 1-2,
Marbella,
29670 Málaga
Call or email us for a free no obligation quotation
We also have installers in: UK, Portugal, Mallorca, Menorca, Ibiza
Call or email us for contact details in your local area. 
Spain: +34 711 07 67 67