Styling tips, wardrobe & home decluttering, and personal shopping services by Nadine.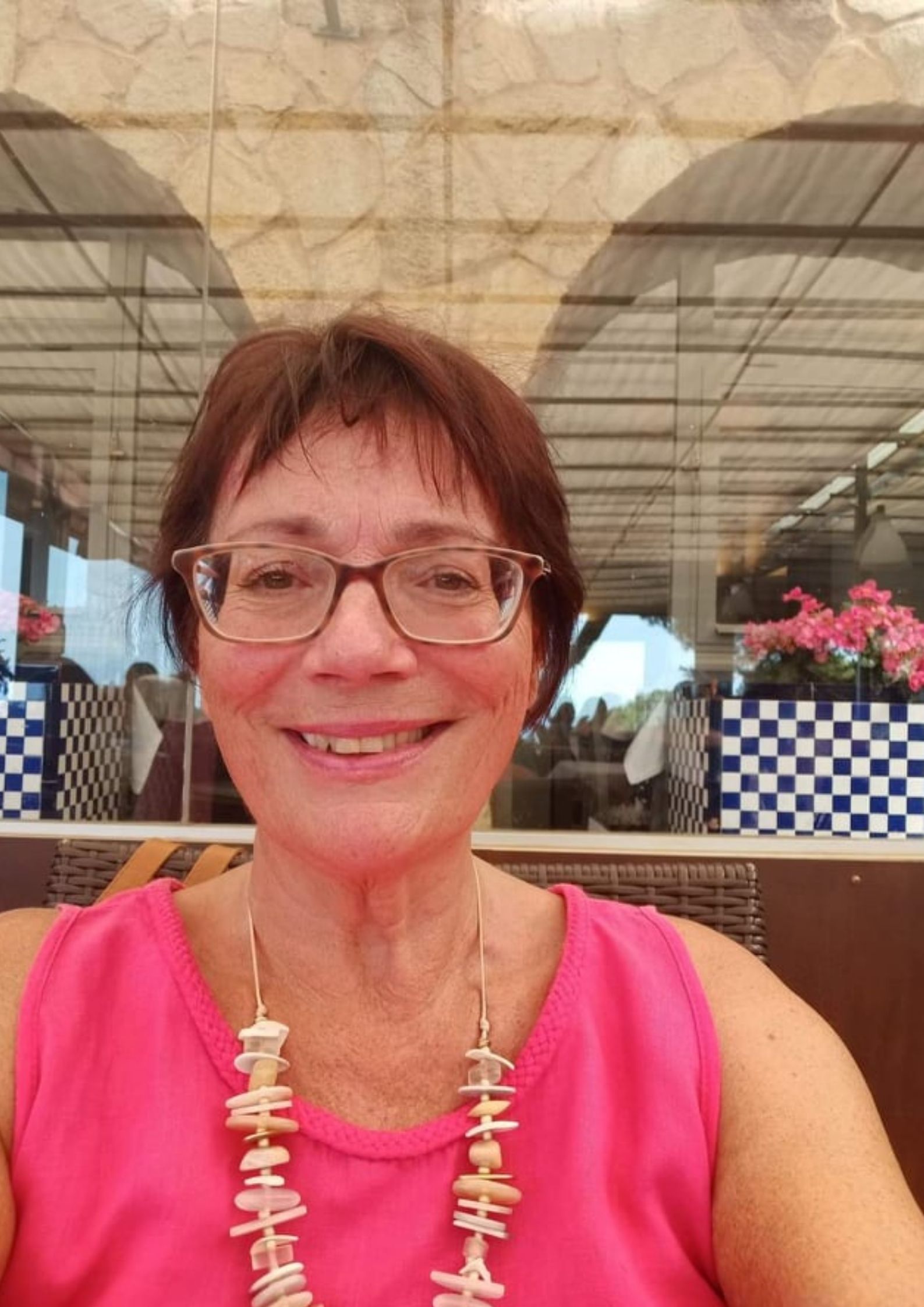 Hello, I am Nadine Kazerounian and I have been a personal style coach for many years. My company, The Style Guide, is a friendly personal image service to help you look & feel more confident, whether at work or socially. My Find your Style online consultation includes: best styles for your body shape & proportions; your ideal colour palette; perfect make-up tones and hair colour & cut- all recorded for you in a portfolio of personal style notes to keep & refer to. Let me show you how to look your gorgeous best for just €35.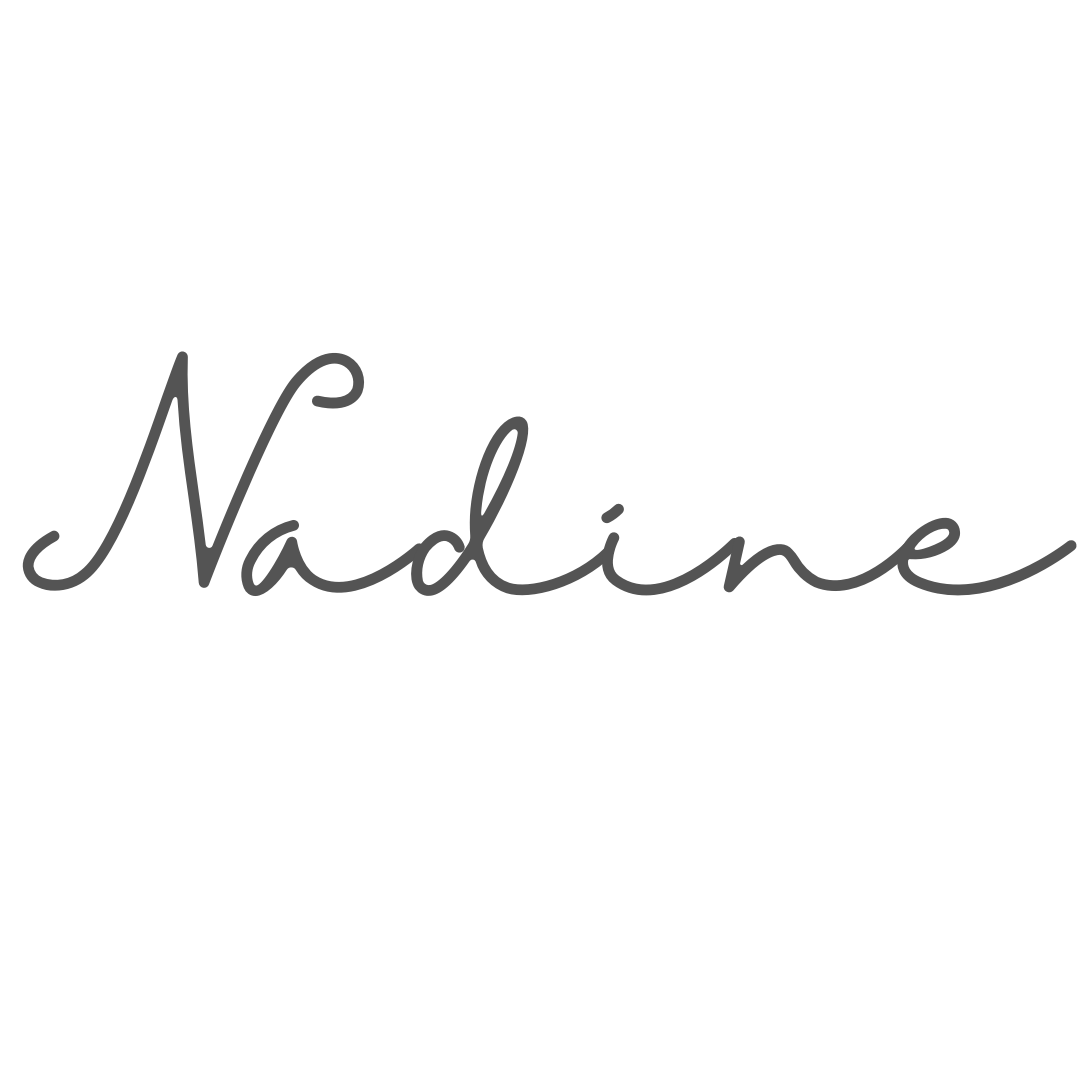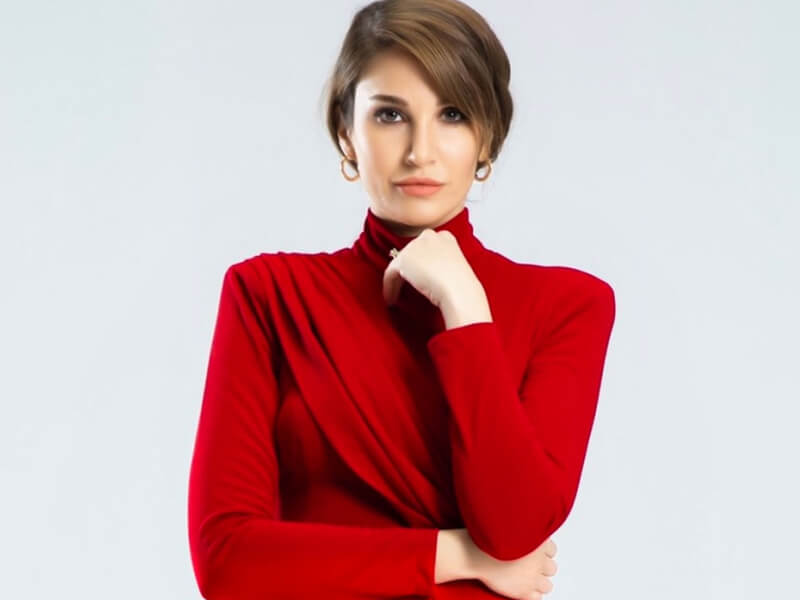 Seasonal palettes do not always have to mean fast fashion!
I talk a lot about buying 'investment pieces' rather than 'fast fashion', but these need be neither wildly expensive nor boringly classic. They can often have a contemporary edge that sets them apart from 'traditional' classics. . So, it's not a straight choice between cheap & disposable, or expensive designer brands. If you need help building a sustainable wardrobe I'd love to help. Starting with what you already have, we'll find new ways to wear it, adding a few key pieces to fill the gaps, and making them pop with some well- chosen accessories.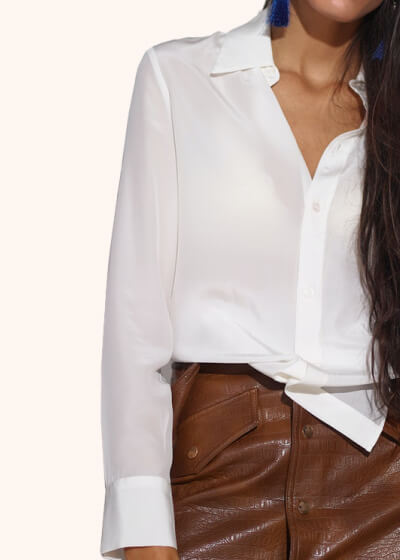 For curvy figures avoid anything oversized & baggy.  Medium weight fabrics that drape elegantly will skim your curves & help to create definition.  Avoid high necks, as well as details like pockets & frills around the bust, and opt for open, scooped, deep V or sweetheart necklines.   Straighter, athletic shapes can wear crisper shirts & sharper tailoring.  But should avoid anything too tight & clingy.  Layering adds definition & interest.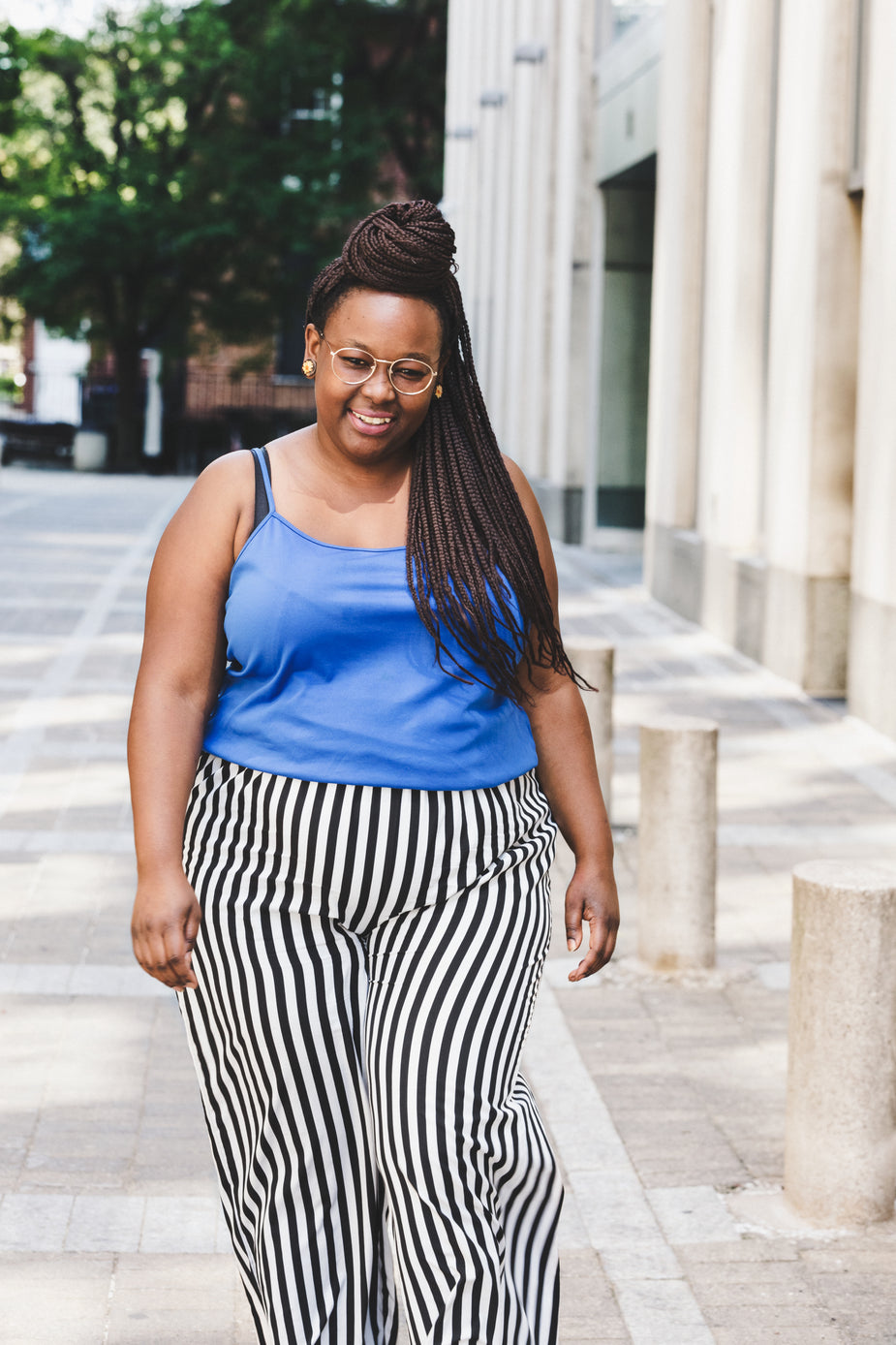 Again, curvy bodies need drape & stretch, so choose trousers & jeans with elastane.  Avoid low rise pants and stick to straight leg styles that fall from the hip bone.  Skinny jeans are best avoided.  A line skirts in medium weight fabric will balance you prroportions.  Avoid flimsy fabrics and gathers at the waist.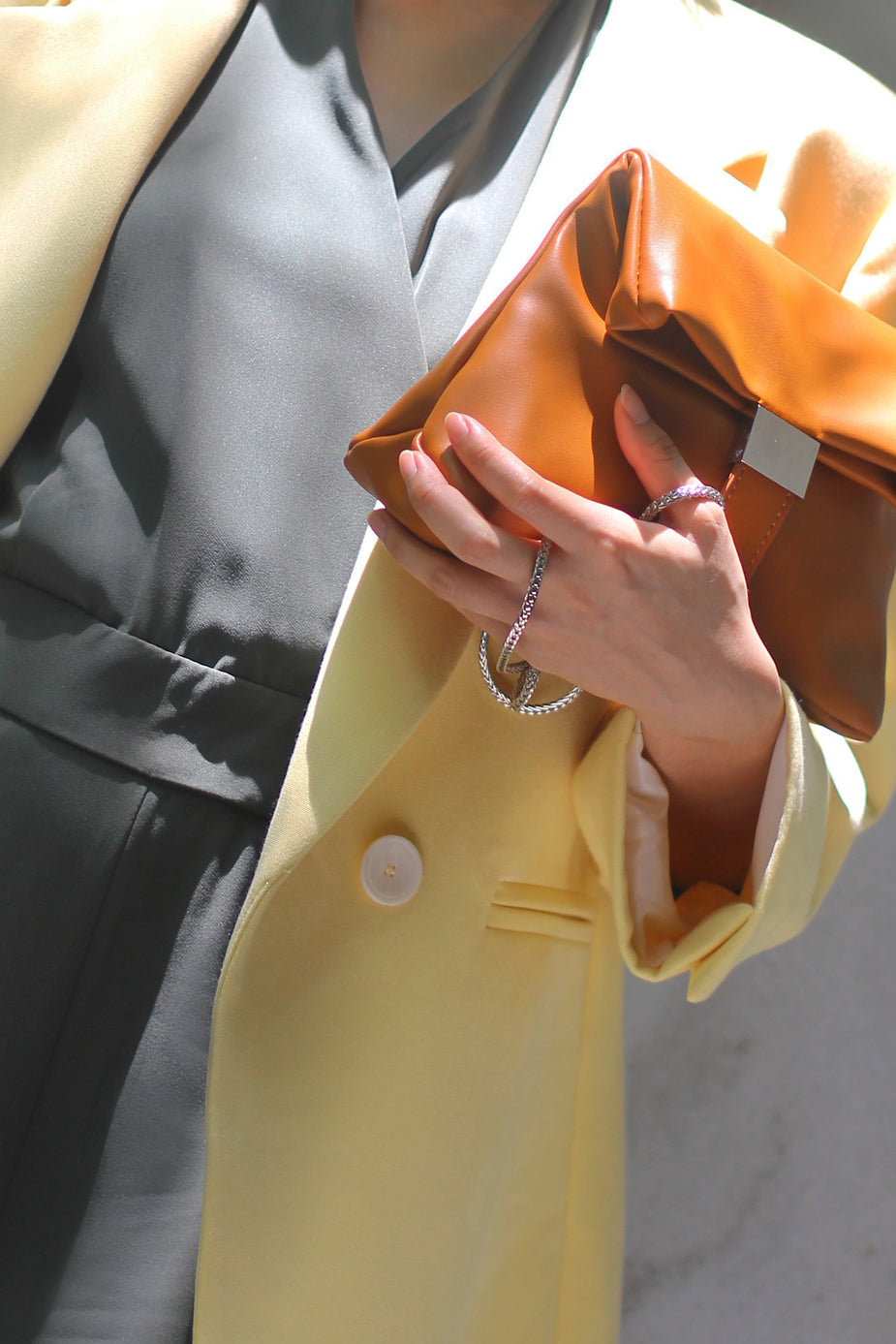 I still love a great accessory. My faves are necklaces, scarves & tote bags.
My must-haves for 2022:
gold chains, whether thick & shorter, or multiple fine chains with small charms.
silk scarves with a classic Hermes-style print for a pop of colour near the face
tote bags, either in neutrals like cream, camel, tan or black OR in a gorgeous statement colour like cobalt blue, bright coral or even turquoise.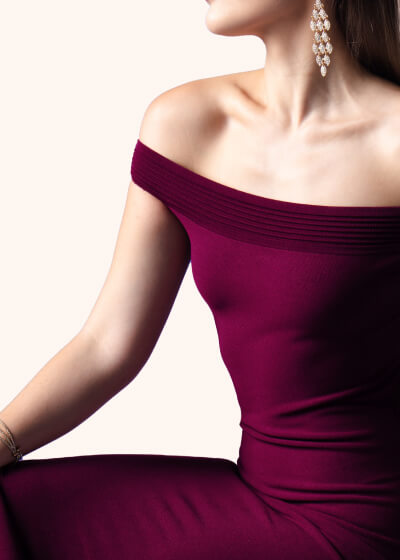 Curves are best wrapped in jersey fabric.  Crossover styles are great or empire lines that flare from under the bust, emphasising your narrowest part.  Straighter bodies can choose fitted shift styles or sharper shirt dresses belted at the waist.
The Style Guide is a friendly personal image service to help you look & feel more confident, whether at work or socially. Our Find your Style online consultation includes: best styles for your body shape & proportions; your ideal colour palette; perfect make-up tones and hair colour & cut; all recorded for you in a portfolio of personal style notes to keep & refer to. Let me show you how to look your gorgeous best for just €35.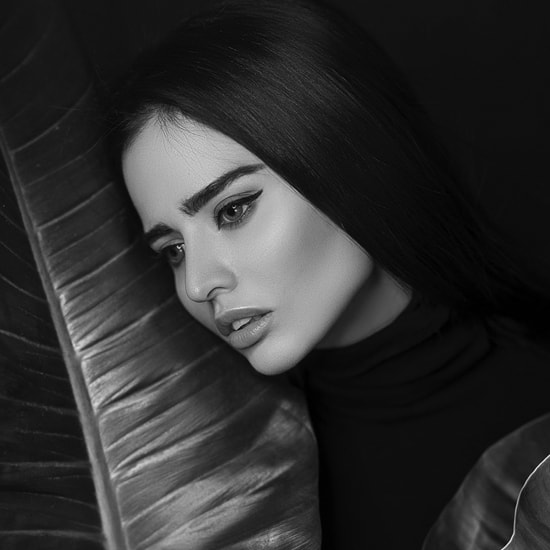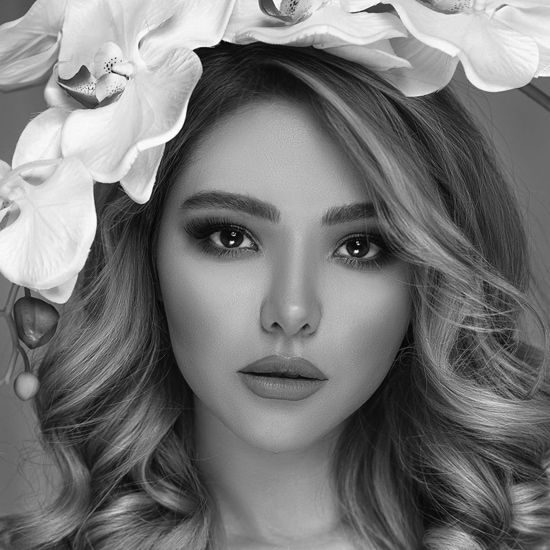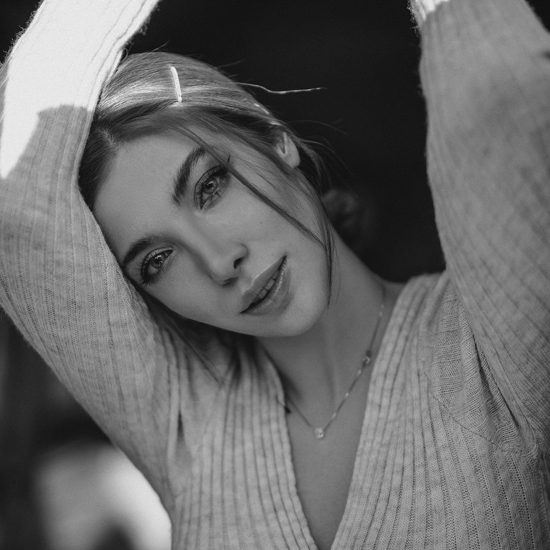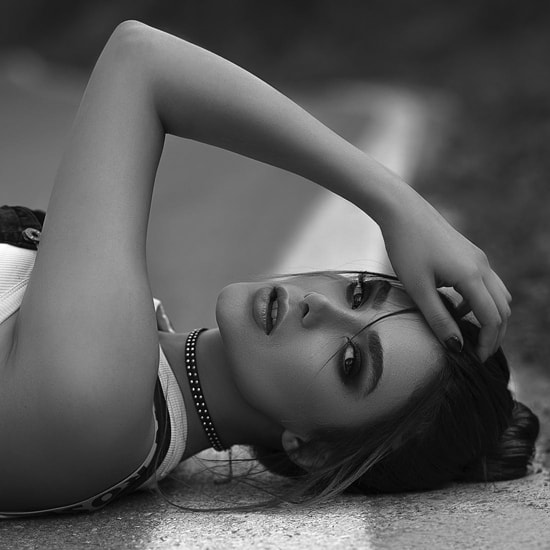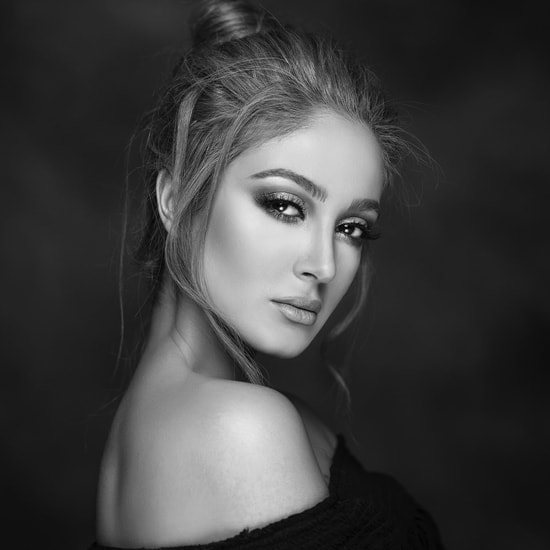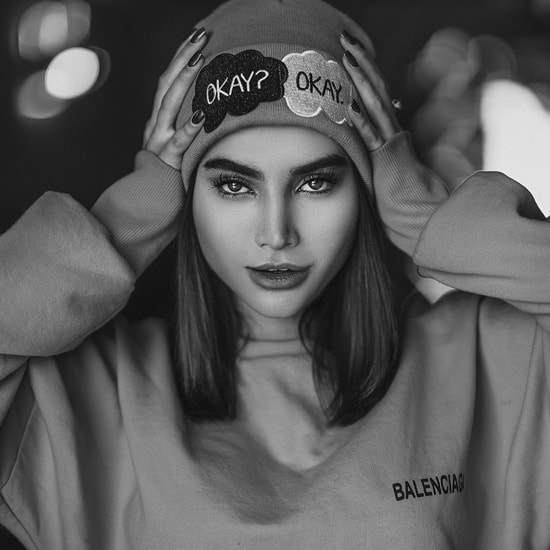 "Nadine offers the most amazing service which saves you time and money... She encouraged me to try on colours and styles I wouldn't normally have chosen and, unsurprisingly, they looked great!! I thoroughly recommend her service."
"I have found the tips & pieces of advice actually worked over the years, Good, practical and - I am happy to say - delivered in a caring, positive way. Never critical, always helpful."
"I had an online colour consultation with Nadine. She was spot on with everything. I especially loved receiving my personal colour palette guide which I carry in my handbag."
"I never threw out any clothes thinking one day I might wear them again. Nadine helped me de-clutter my wardrobe. I was able donate instead of hating clothes that I previously loved!"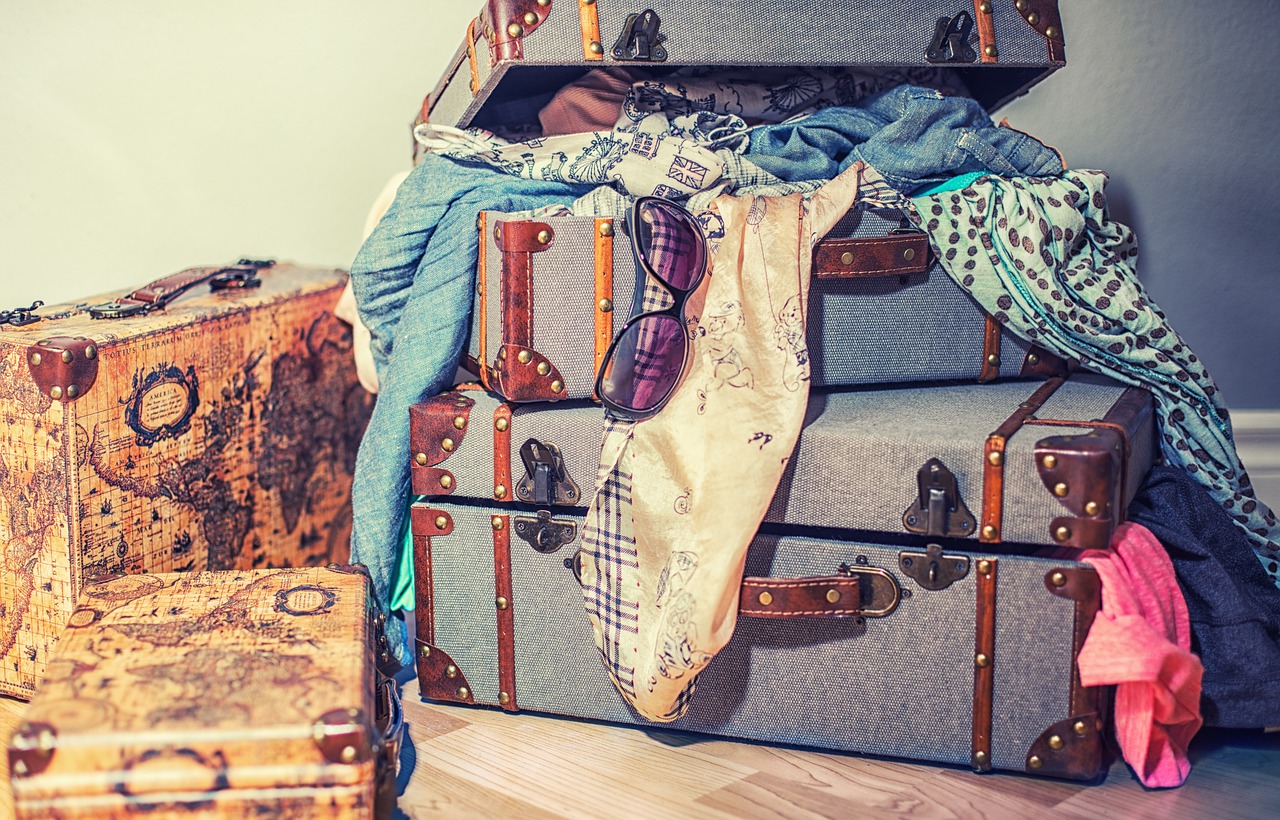 Holiday Packing. Three friends last week posted on FB that they had packed either the wrong things or taken with them too much stuff for their holidays. So, I'm
flying to the rescue here with my top tips for How to Pack Like a Pro.
1. Always check the weather forecast. It could be much chillier or warmer than where you're from, even if you're not going far.
2. Choose from your neutral & basic colour palette to ensure everything coordinates. And add accents of colour with gorgeous accessories.
3. Pick some items that can do double duty: sliders as slippers; a simple clutch as a toiletries bag; camis as sleepwear; scarves as stoles.
4. Pack natural fibres (viscose & bamboo travel really well), that are breathable and can be layered up. Several fine layers are better than one thick one, as you can peel them off according to temperature.
5. For city breaks, check the local vibe. Avoid looking like a tourist in T shirts & shorts (it's safer if you blend in). Barcelona and Paris are worlds apart in terms of dress code, so better to opt for a simple shift dress & fashionable trainers with a cross body bag for a smarter urban look.
6. For beach holidays, focus on beautiful swimwear & cover-ups or kaftans that can also double as evening wear. They are easy to wash & dry quickly if you choose the right fabric like a silk mix.
7. If you're touring & living out of your suitcase, pack an essentials outfit for each day. I have some washable mesh zip up bags & I pop in underwear & a shirt or T for each day, recycling trousers, shorts skirts etc. This way, everything is organised & ready to start each day. (Perfectionist me even labels the bags by day/activity. Don't hate me).
8. Other essentials for me include: a lightweight tote; a little clutch or small cross body bag; a hat; great sunnies; a pashmina; comfortable shoes for walking and a good book.
Whatever your luggage allowance, don't go mad. Keep it simple. If you've followed my tips, you'll worry less about what to wear & be free to enjoy your holiday more.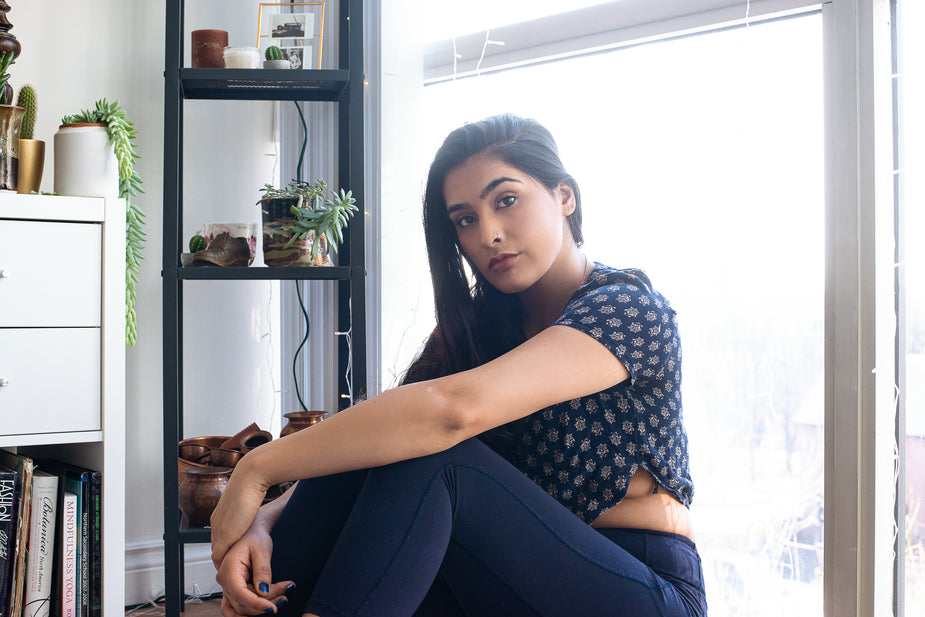 PJs & sweats don´t cut it any longer
Spring into Your Style Vibe. There came a point at the end of lockdown that wearing PJs & sweats just didn't cut it for me any longer. I'd had to smarten up
(my top half at least) for the occasional Zoom meeting, but my daily go-to was something stretchy and cosy because…who cared? And then I realised: I cared. I wanted a new look, something more chic, feminine and attractive. So, I packed away my sweats and pulled out my nice summer things. And, after a minor cull of stuff that was tired or dated and with the addition of a couple of new pieces, I started to dress like me again. And I cut my hair into a pixie. It felt amazing. Like rebirth.
Moving into spring, I'd like to encourage you to think about how you want to show up in the world. How can you revamp your style or your hair and makeup to create a look that represents the person you want to be? I know many of you run your own business, so my question to you is: How closely do you represent your brand values and what changes could you make to your look to align yourself more closely with those values? And for everyone, what changes would help you feel more confident and spark joy when you get ready each morning?
Let's start with the basics. As women we all feel we have something to hide: tummy, hips, thighs, upper arms…whatever. But we often forget our assets: lovely hair, great bone structure, pretty eyes, good shoulders, neat waist, slim legs, and so on. Dressing for your shape is all about focusing on those assets & drawing the eye away from what makes us self-conscious. But this doesn't mean wearing shapeless disguises in very dark colours. It means choosing pieces that fit and flatter by focusing attention where we want it.
The fundamentals are very simple:
1. Wearing something close-fitting, check yourself in the mirror. We are all a combination of lines and curves – Are your shoulders straight or sloping? Do you have a defined waist or are you more straight up and down? Are your hips and bust curvy? Are your thighs curvy or straighter? Make a note of what you see.
2. More curvy shapes need medium-weight fabrics which stretch and drape over the curves, whilst straighter shapes need sharper tailoring and defined lines.
3. If you are very rounded, above all avoid clothes that are baggy disguises and wearing solid black. You'll simply look shapeless and bigger, so wear things that give you some shape with draping and gathers (nothing too bulky), and avoid high necklines, dropped shoulders and batwing sleeves.
4. Petites can look taller wearing one colour head to toe. Whilst rounder shapes can look more defined wearing a jacket or ¾ coat which cuts you into 3 neat vertical slices.
5. Pear shapes are a game of two halves: focus attention on your neat upper body with well-fitted tops, peplum styles and pattern, whilst keeping your lower half elongated with parallel trousers or A line skirts that balance your shape.
6. Heart-shapes (bust larger than hips) need lower (not plunging) necklines: wide V, sweetheart or scooped; fitted shirts with a curved hem, and medium weight fabrics that drape and stretch.
7. Choose colours near the face that flatter your skin tone: check in good daylight. And try to stick to the same colour palette so that your clothing coordinates elegantly.
8. Experiment with your wardrobe, trying various combinations to create outfits, using Instagram as your inspiration. Be bold!
9. Check for gaps in your wardrobe, take notes and make those items your shopping priorities.
Finally, check that your hair and make-up styles are not outdated. Make a few changes to modernise your look (nothing too extreme), and always ensure you follow a good skincare routine to give you a radiant glow.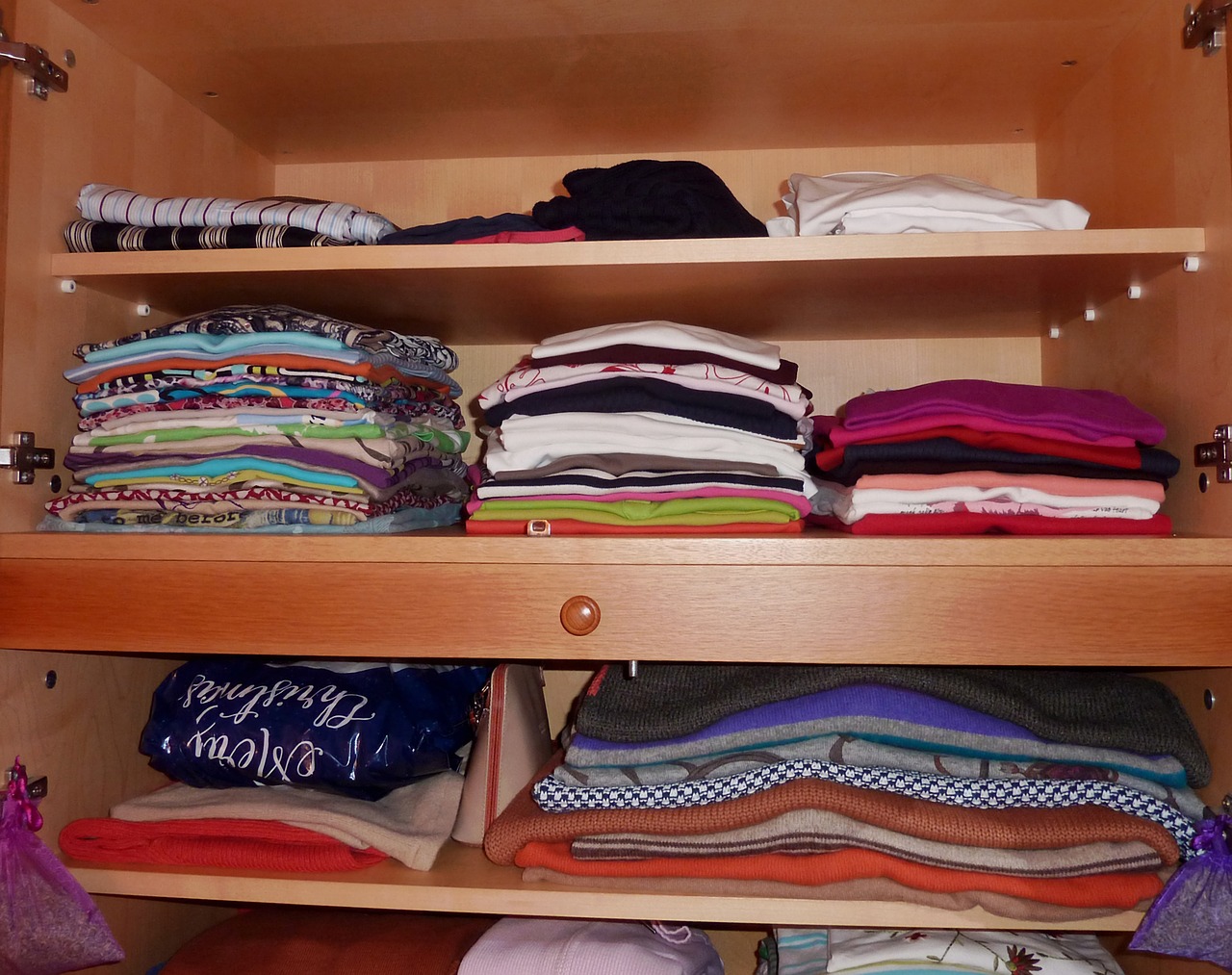 Did you know that clutter can affect your anxiety levels, your sleep patterns and your ability to focus? And that these things can make us less productive, as
well as triggering unhealthy coping mechanisms like too much snacking & screen time?
Neurological research has established that disorganisation & clutter can affect the brain, which is hard wired to seek order. So, it finds clutter draining because the visual 'busyness' of a disorganised home causes mental overload. This, in turn, can affect our working memory.
Neurological research using MRI scans has shown that clearing clutter from the home & work environments enables us to focus better & process information more easily, thus improving productivity.
The stress & anxiety associated with living in clutter take their toll on our physical & psychological wellbeing, impacting our immune system and digestion, and making us more vulnerable to disease.
And sleeping in a cluttered bedroom can disturb our sleep patterns.
Tidy homes are predictors of better health, as well as helping us feel greater satisfaction & happiness with our lives.
ONLINE STYLE CONSULTATION