Embracing her move to Spain is Arabella Featherstone. A love of sport and finding a way or making one is her mission. And maybe her secret weapon is her determination and adventurous spirit! Read her story. 
Why Spain?
I spent a lot of time here as a child on holiday and I live the culture, the lifestyle, the weather and living by the sea.
And where are you now?
I'm based in Sotogrande, San Roque. It's beautiful, has a great community and some amazing golf courses.
What was the biggest challenge for your move?
To be honest nothing.
Do you have any advice for Women thinking about making the move?
Embrace is and enjoy it!
Has your move affected your lifestyle? 
I spend a majority of my days working on my business, I honestly love it. Sport is a big part of my life and I play hockey during the season and play golf when I can.
One of the golf clubs where I live allows dogs so I take mine for something different than our usual bike rides or runs.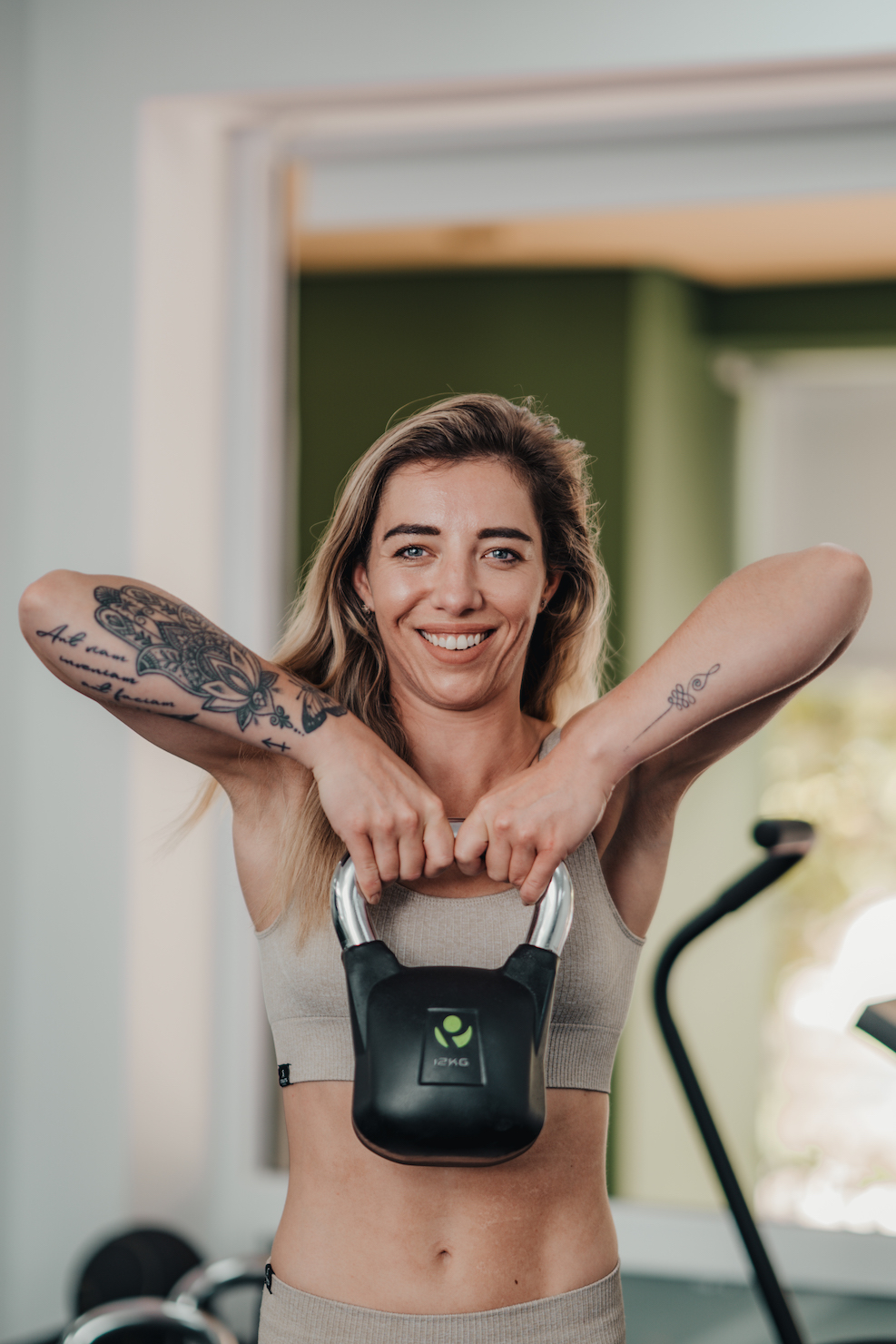 Something you are grateful for?
I'm grateful for every single day living something I once dreamed about. I've achieved a lot personally and in business since moving here, a lot of growth.
Who would be at your special dinner party?
Michelle Obama – a powerful woman, I love her autobiography. She has a great way of inspiring you and you feel like she's a regular person.
Steve Jobs – that man created something incredible, he was an absolutely genius.
Stephen Fry – he went to one of the same schools as me and the way he tells a story is so engaging and would be a very intellectually stimulating guest.
David Attenborough – he has passion for nature so incredibly strong is admirable, I love listening to people talk about things that they are passionate about.
What's your secret weapon?
Hmm, it wouldn't be much of secret if I spilled the beans!
Do you have a favourite saying?
I have it as a tattoo in Latin on my arm and is a phrase I live by. It's about perseverance, thinking creatively and and taking charge of your own path in the face of adversity.
One thing you had to bring to Spain and could never give away?
My passport, I couldn't give it away because I love travelling too much.
Do you have a favourite book?
Letting Go: the pathway to surrender by David R Hawkins – a book that changed my life!
It combines psychology, philosophy and spirituality to get a deeper understanding of yourself and how to not let negative emotions take over.
Something you would tell your younger self?
Everything is going to be ok.