Home for Charlotte Oldham-Wright is now Castellon. Charlotte has grown to love the person she has become through hardship. Read her story.
Why Spain?
I moved to Spain 19 years ago having lived in UK for 5 years, I just loved Spain which reminded me so much of South Africa, loved the people, the food, lovely beaches and a wonderful lifestyle.
And where are you now?
I live in Castellon, just north of Valencia which is one of Spains beautiful cities. I love having everything nearby without the hustle and bustle of city life, the beaches are beautiful and always kept pristine and the people are friendly and welcoming.
What was the biggest challenge for your move?
Finding well paid work was my biggest challenge until I started my own online business which now affords me the time freedom, flexibility and finances to enjoy travelling and seeing this wonderful country.
Do you have any advice for Women thinking about making the move?
Just do it! Especially if you have a business you can do from anywhere it is so worth it.
How do you spend your days? 
My husband and I are both semi-retired and love cycling, swimming in the beautiful Mediterranean and gardening to keep our large property looking good.
We also love travelling and with our family spread all over the world we see some beautiful places. I care for my 94 year old mother and take her our to coffee shops and for lunch which she loves.
Abstract art is my hobby which I am now building a special workshop for to give me more room to work in, that is why my Online Business is so brilliant, being able to work from anywhere and slot it into my schedule is great and above all it affords us the means to be able to enjoy our lives to the full.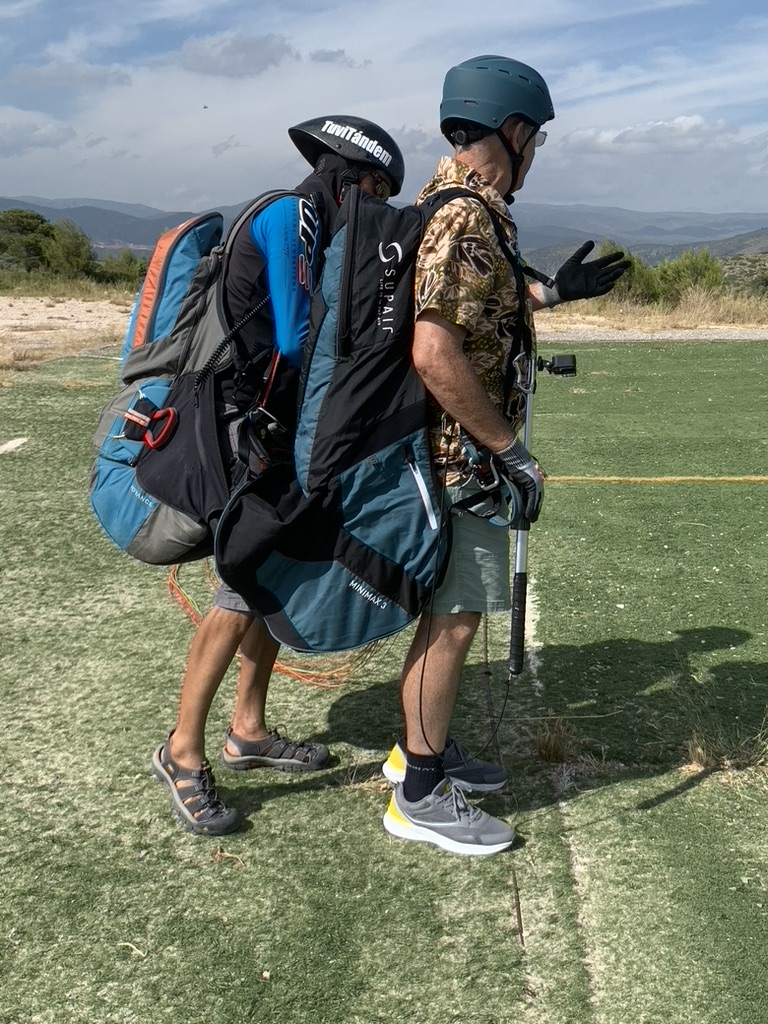 Something you are grateful for?
After moving continents and countries a number of times I am grateful to have found a safe, secure and beautiful life in Spain.
Who would be at your special dinner party?
I would invite Sr Richard Brandson for his brilliant care free knowledge of business, Lisa Nichols for her warm, caring way she shares her journey through life, Sr David Attenborough for his incredible knowledge of our beautiful planet, Trevor Noah to entertain us for the evening.
What's your secret weapon?
I meditate and work on maintaining my positive, happy and balanced attitude in life, believe in yourself.
Do you have a favourite song?
Dare to Live (Vivere) by Andrea Boceli – This was what kept me going through chemotherapy, a marriage breakdown and being left penniless all at once, I came through this a stronger, more determined and more focused person.
One thing you had to bring to Spain and could never give away?
Myself, I have grown to love the person I have become through hardship.
Do you have a favourite book?
Wilbur Smith books for the adventure and real life stories
Something you would tell your younger self?
Build yourself into the person you love to be and then only go into serious relationships with others.
Thank you Charlotte Oldham-Wright where can we find out more?
My website: www.funmarketingbiz.com or 
If you would like to share your story, please complete the online questions here
And read more Costa Women stories in our regular interview feature!