What would life be like in rural Spain without internet, mains water, no budget and no English speakers?
Read Debbie Skyrme's story.
Why Spain?
Sometimes you get a window of opportunity in your life, right?  
Those you love are safe and well and your thoughts turn to doing something different.  Well twelve years ago, my ever-so-new partner and I seized the day, sold everything, pooled our resources, burned our financial bridges with the UK and moved to rural inland Spain.
Look on the map where the three provinces of Cordoba, Granada and Jaen meet and you'll see the Sierra Subbetica – that was our home for the next eight years. Crazy? Possibly. But it was the only way we could afford to move.
Why inland rural Spain?
Because that was the only area we could afford. We had enough money to buy a run down cortijo that hadn't been lived in for twenty years and with hindsight it was the best thing we could have done. We were totally immersed in rustic Spanish life; no internet, no mains water and no money left. And no English speakers.
Jay spoke fluent Spanish but I quickly learned that if I wanted to speak to anyone other than my partner I would have to learn the language – which I did by "chatting" for hours with our elderly neighbours as I sought advice for everything from learning to dry stone wall using traditional methods to making goat's cheese.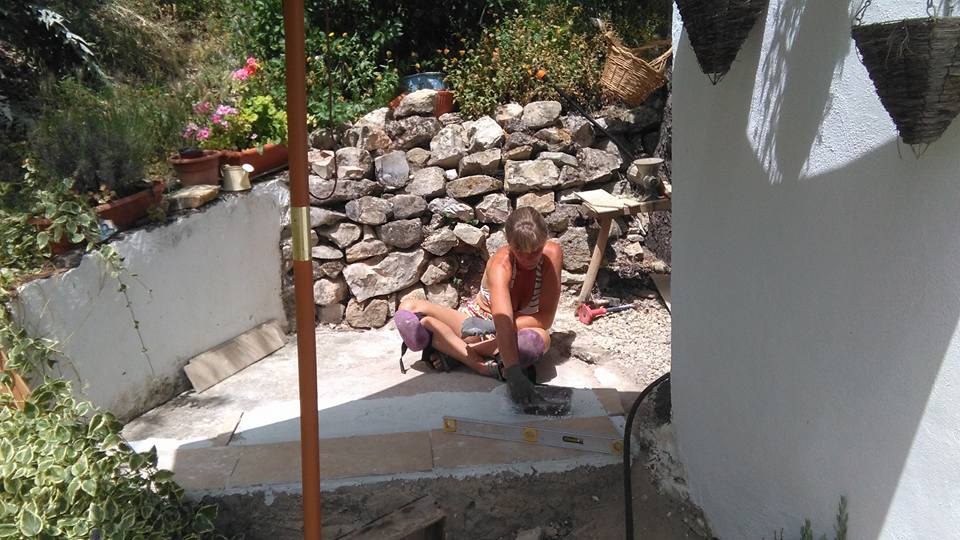 My advice? 
Feel the fear and do it anyway. Learning the language is the absolute best way of integrating and getting the most out of your experience – and I don't been "communicating", I mean being able to have proper everyday conversations.
And where are you now?
Fast forward eight years and we needed English speaking care for a family member who had come to live with us – so we moved to the Costa Tropical of Granada.
The area was still very Spanish, retaining the sense of community we had come to love so much inland; with its very own microclimate averaging 320 days of sunshine a year, and there was the English speaking care available that we needed at the time.
What was the biggest challenge for your move?
Our biggest challenge in the first eight years was money. We spent every penny we had making the move and buying our cortijo.
On days when a bill came in and there wasn't enough money in our account to cover it, our bank manager would say to us, "Would you like me to lose that bill for a couple of days and ask them to represent it?" Only in Spain! Necessity is the mother of invention however and our poverty meant that we recycled and reused every resource available to us, we learned how to build using whatever the land provided with traditional methods taught to us by our neighbours and we are oh so much richer for the experience.
We built a thriving AirBnB business and ultimately sold our renovated cortijo and guest casita at a price that set us up on the coast – something we could never have initially afforded to do.
Do you have any advice for Women thinking about making the move?
You want to make the most of your move to Spain? Be open minded. Be relaxed about time. Reach out to your neighbours. Learn the language.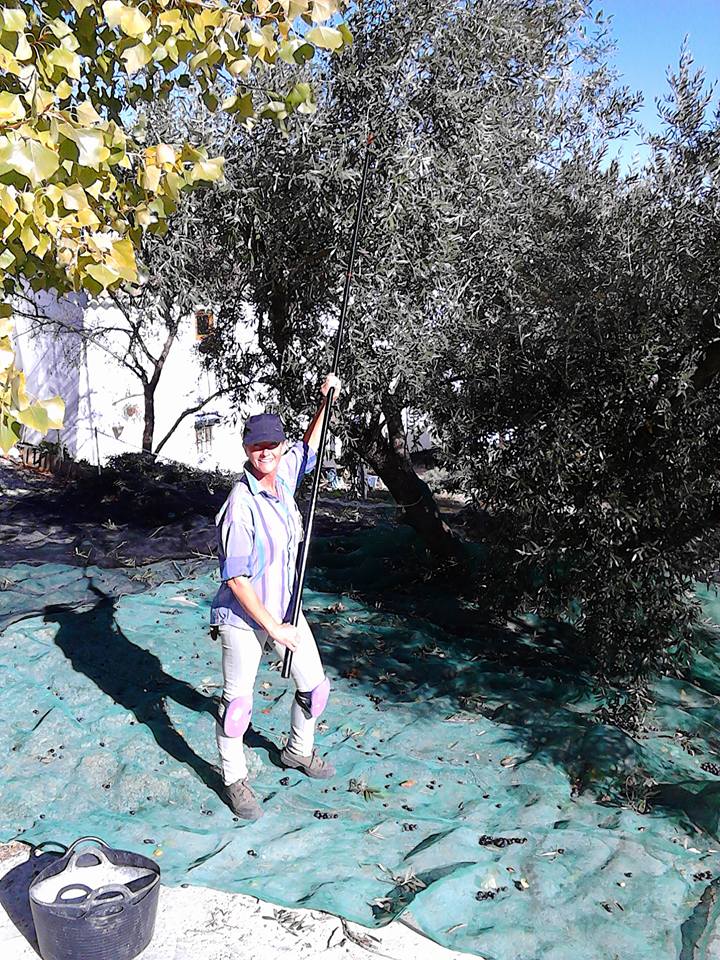 How do you spend your days? 
As a former UK Deputy Superintendent Registrar of births, deaths and marriages I now have the best of all worlds and have a thriving celebrant business officiating symbolic weddings, elopements and vow renewal ceremonies.
Any legalities are contracted in my clients' home countries or in the British Overseas Territory of Gibraltar, I have the joyous, stress-free privilege of crafting bespoke ceremonies and helping couples by officiating on their special day. I travel all over Andalucia seeing the most incredible venues and locations. I get offered cava. And I get paid! I truly have the best job in the world!!!
I now coordinate a team of wedding celebrants offering ceremonies all over Spain and have a thriving self employed business registered in Spain.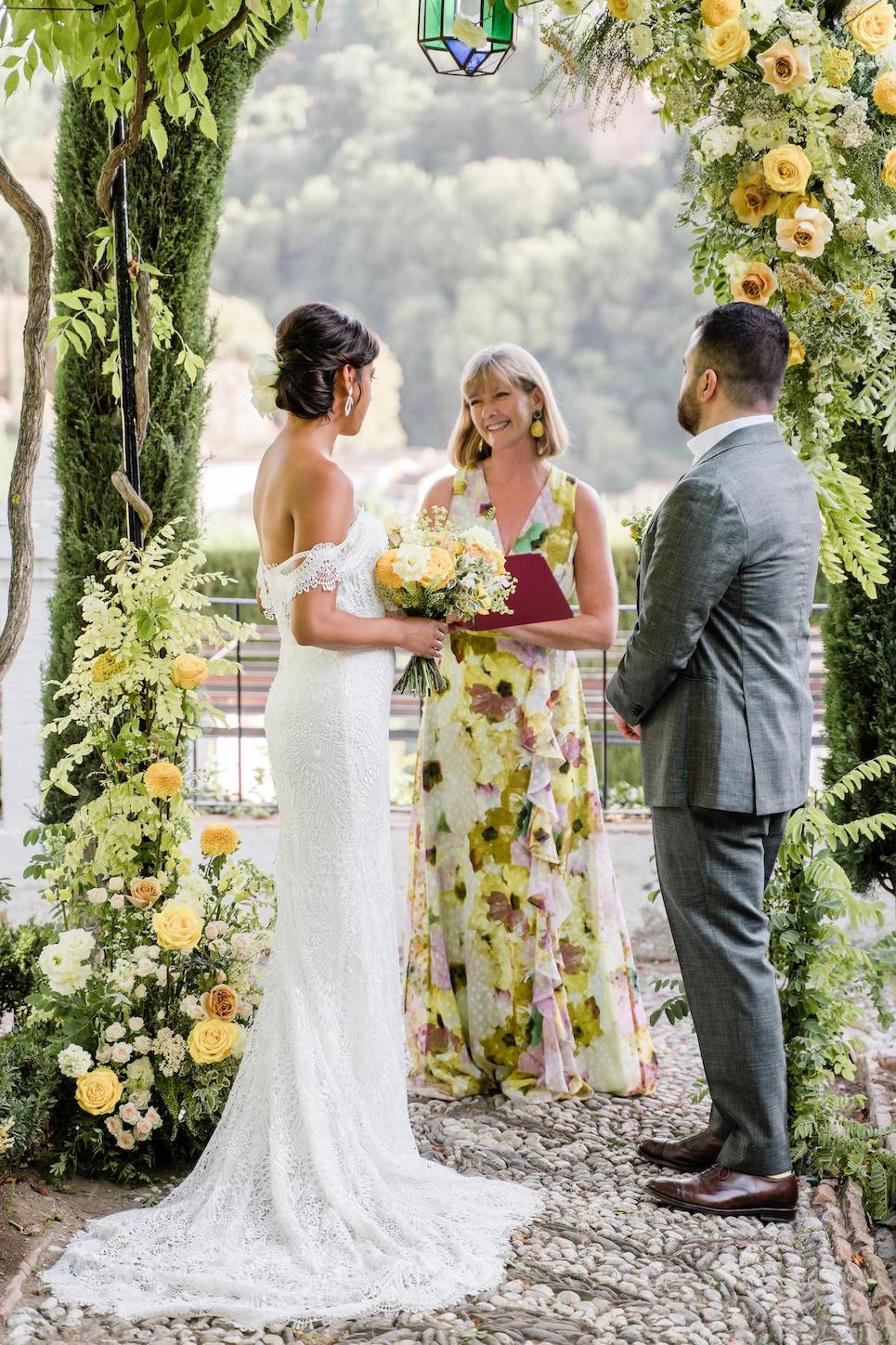 Something you are grateful for?
I was recently awarded Best European Celebrant by my peers at The Celebrant Directory and a commercial award from The International Wedding Awards as their top celebrant in Andalucia.
Who would be at your special dinner party?
My dinner party guests would include:
Eddie Izzard for his wit, intelligence and multilingual abilities
Nelson Mandela for his incredible capacity to forgive
Maya Angelou for the way she overcame so much adversity and went on to inspire others
Brian Kennedy for his incredible voice
Ed Sheeran for his legendary song writing talent.
What's your secret weapon or accomplishment?
My secret weapon is my partner Jay who supports me 100%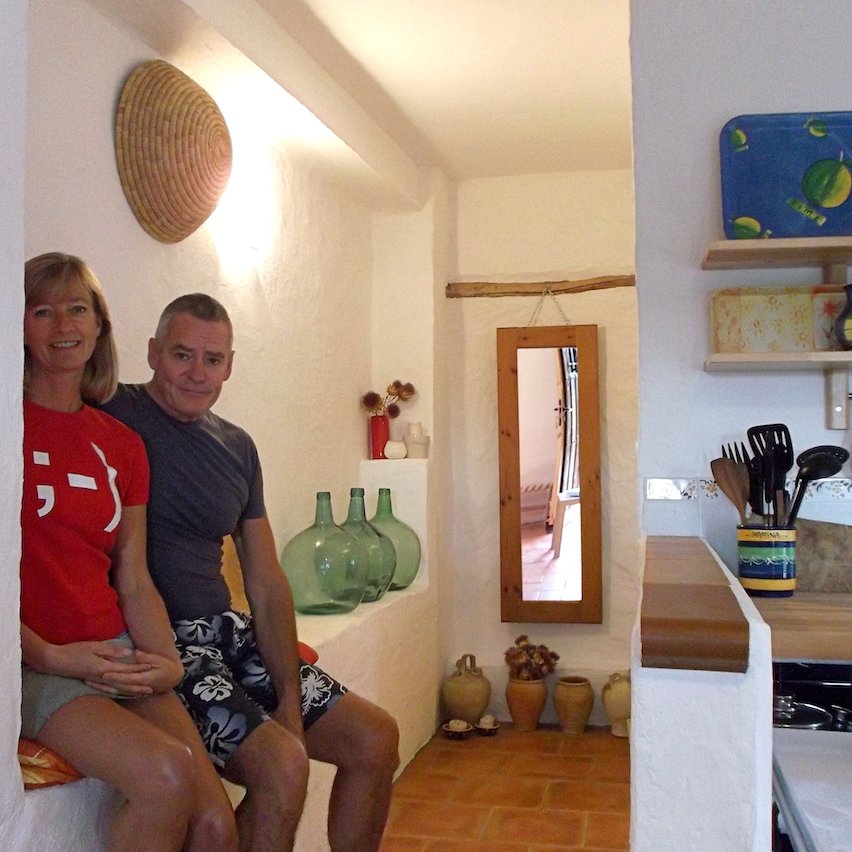 Do you have a favourite quote?
Feel the fear and do it anyway.
One thing you had to bring to Spain and could never give away?
Nothing.
Do you have a favourite book?
"I Know Why the Caged Bird Sings", by Maya Angelou
It is a book of pure honesty and achievement over adversity – I had the honour of hearing Maya Angelou speak about it at the Hay Book Festival.
She was supported by the London Community Gospel Choir and came on stage singing in her rich deep voice. But more than that, later I came across her in a park, sitting under a tree telling stories to the children who naturally gravitated towards her – they obviously had no idea who this tall black woman was, just that there was some kind of beautiful, warm magnetism about her.
Something you would tell your younger self?
Learn from hindsight. Tune in to your current sight. But above all, listen to your internal warning bells to give you foresight.