Monika Griffith is always up for a new challenge. Her first life in Spain wasn't a success so she left for the shores of America. She returned to Pizarra in 2019. Monika believes in being curious, adventurous and open to what life throws at you, with a good common sense. Read her story.
Why Spain?
In 1996 we came to Marbella celebrating the New Year with friends who just moved there and we fell in love with the location. Mountains, Sea and bucket loads of Sun, a Micro-Climate, close to the Ski Slope in the Sierra Nevada and the feeling of adventure, what more would a Bavarian girl want?
We came up with a plan how to make a living and moved her in December 1997. It was a rocky start, changed our plans, but eventually got the grip of it and I started my new career in Kitchen Design.
Fast forward in 2011 we relocated to Orlando, Florida, went to Germany in 2016 and finally in 2019 back to Spain for our 2nd stint.
This time we looked for a quieter life style and settled inland Malaga in the lovely town of Pizarra.
Let us more about your home
Pizarra is a lovely inland location, has a commuter train-line to Malaga, road connection is fantastic, 30 min. to the coast by car. Every business you need on the doorstep.
The next bigger town, Coin, is only 15 min. away. Quiet or busy lifestyle you choose!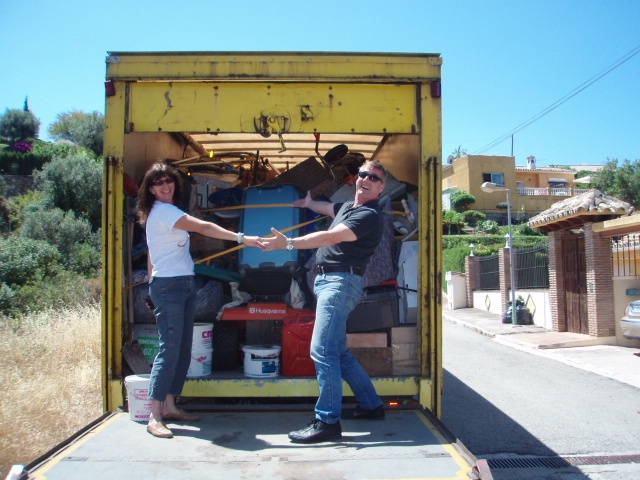 What was the biggest challenge for your move?
Getting around the Spanish bureaucracy was (and is still) challenging, best advice, get a lawyer or/and 'Gestoria' to help you with everything, it cost you some money, but safes your energy and nerves to get on with important things.
Do you have any advice for Women thinking about making the move?
Learning the lingo is important, better get started before you move, you will need it.
Secondly having a plan how to support yourself, finding a job here is a challenge and mostly not as well paid as you're used to back home. Become creative in your job search and be flexible. Research everything ahead your move.
If you really want it you will succeed.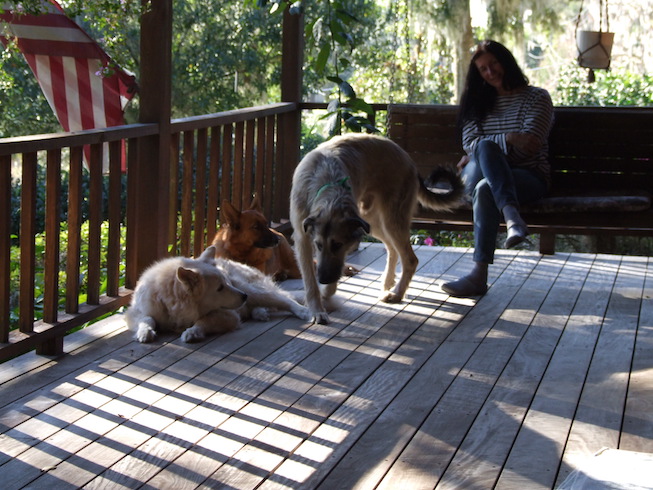 How do you spend your time? 
Being just back in Spain again, 'Covid 19' hit us all, so I postponed my plans to re-start my Design and Home Staging business.
Instead we renovated our farmhouse, which was fun and we love the result.
Now in 2022 I'm definitely ready to get back in business, helping clients to create their dream spaces and preparing properties for the market to have the best presentation for a good sale.
In my leisure time I'm spending with our dogs and the love of my life. We built a great entertainment space around the pool and having friends and family here is our pleasure.
In light of the war in the Ukraine, we took a family of 4 into our home and helped them starting their new life in Malaga. This done, I'm always open for new challenges (still adventurous I guess). Well, if you want to know more, get to know me!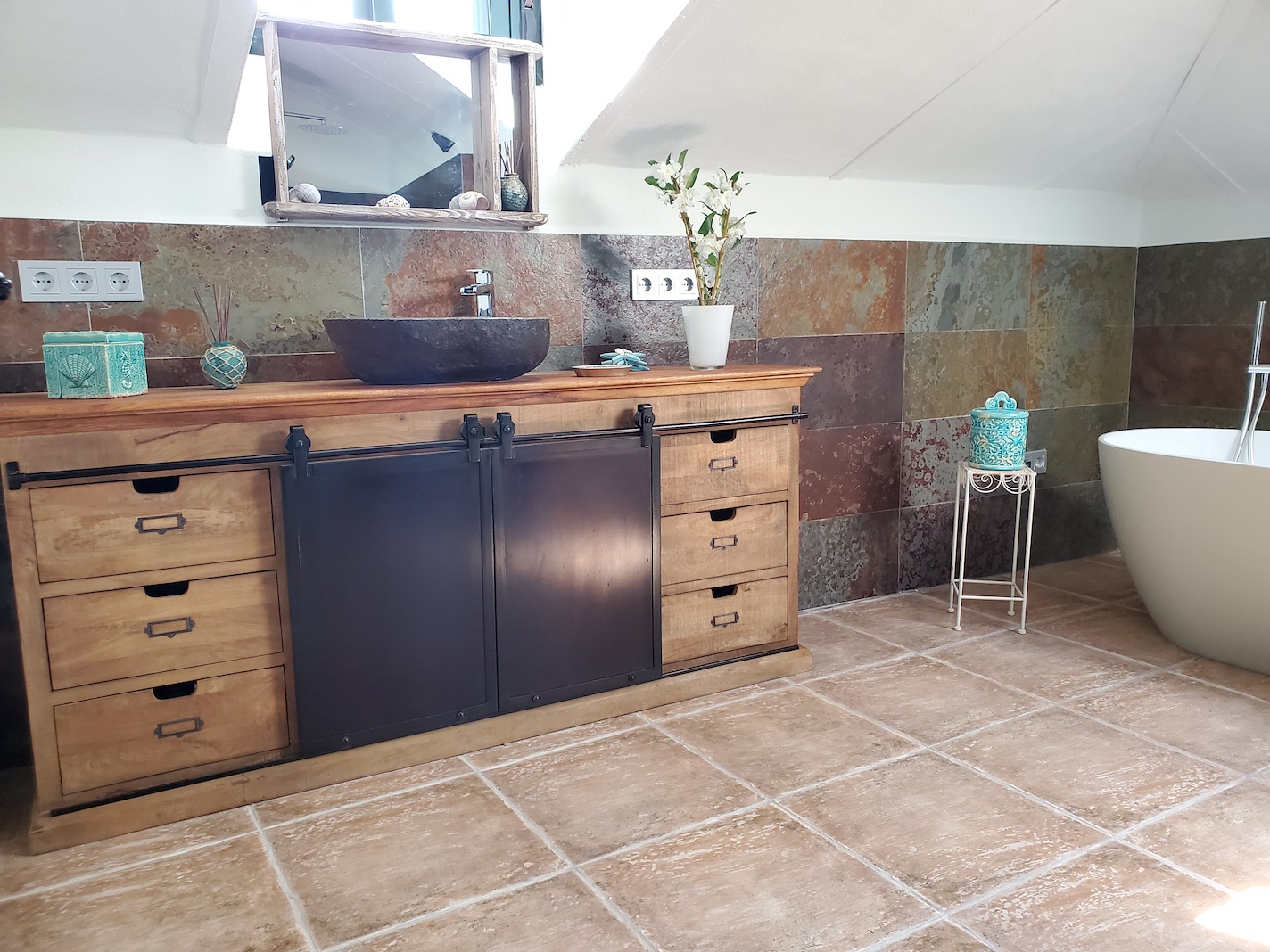 Something you are grateful for?
Staying true to myself and finding my path on the winding road of life and I'm grateful for all the people who made an impact on me.  Now at 64 years young, still looking forward to the next chapter of life and what it will hold for me.
Who would be at your special dinner party?
Robin Sharma – he is my life coach to go, keeps me inspired to be the best version of myself.
Michelangelo – such a determined and driven sculptor.
Richard Branson – seems to be a genuine kind person and an accomplished business man.
There are many more, and each of them I would invite separately and for at least a week, since I would have so many questions and the discussions would be endless…..
What's your secret weapon or accomplishment?
Being true to myself, reliable and honest
Do you have a favourite quote?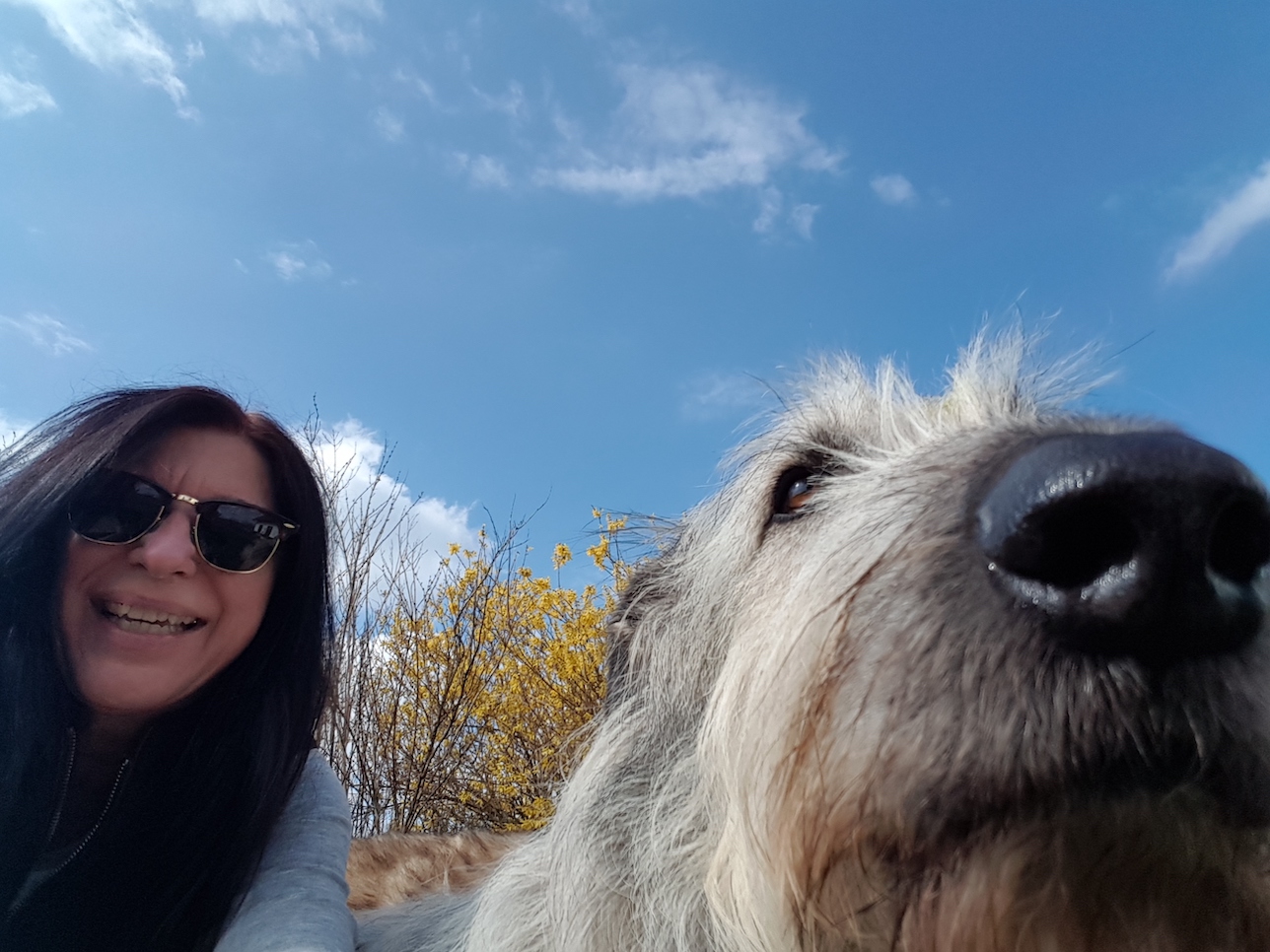 One thing you had to bring to Spain and could never give away?
Memorabilia, because wherever you are in the world it will remind you about people and places
Do you have a favourite book?
Irving Stone "The Agony and the Ecstasy" about Michelangelo. He was a driven artist, finding peace in his work and later in life finding peace within himself.
Something you would tell your younger self?
Unfortunately in my youth we did not have the power (or pain) of the internet and research was a lot more complicated. So today I would use every source available for education and getting to know places before I've been there.
Being curious, adventurous and open to what life throws at you, with a good common sense, hmm that's just what I did actually…..