We all faced challenges during the pandemic but what happens if you are not able to leave your place of work?  Read Samantha Morris' story and why she is now an ambassador for mental health awareness for maritime workers.
Why Spain?
In 2011 I joined P&O Cruises as Finance Manager allowing me to combine my passion for numbers with my longing to travel. I completed a circumnavigation and visited 46 countries in 96 days.  These included San Francisco, Australia, Singapore, Western Samoa, Turkey, Greece, Croatia, Italy, India, Thailand, Egypt, Fiji and Dubai.
After 5 years and after seeing them docked in various Caribbean ports, I took the leap into the yachting industry.  This allowed me to continue my journey whilst building relationships with people all around the world.
During the Pandemic my vessel Ocean Victory was anchored off Puerto Sotogrande.  There Eli Ramos my very good friend, catered to all our services bother operationally and crew welfare related went above and beyond for our needs. As I was quarantined I was not allowed off the yacht to give her my personal thank you.  I did not step my feet on the shore for 7.5 months.  Here's my story of a day in the life of living onboard.
In August 2021, I flew from Manchester to Malaga to meet Eli face to face and also fell in love with Andalucía.
And where are you now?
The Old Town in Estepona fills my heart with love and positive emotions.  I am in the process of searching for my home.
The enchantment of the Old Town and the smell of flower pots lining the walls, there are 180 nationalities inhabited here and the friendliness of the people.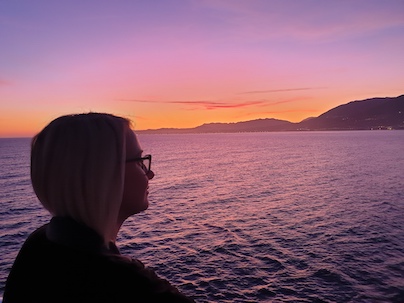 What was the biggest challenge for your move?
Sorting through old belongings ready for a clean minimalist move.
What are your morning rituals?
I start my days with a morning ritual using DOTERRA essential oils.
Guided by my intuition, I select my oils and add a couple of drops of each into a veggie capsule and swallow with water.
A few times a week I am attending yoga sessions to keep me grounded and make me feel balanced.
I am currently creating my online presence and creating new my company.  Often you will find me behind my computer screen or attending webinars. I am chairman for Maritime UK, Mental Health in Maritime discussion groups.  On 18th May 2022, Women in Maritime are making history as this is the first International Women in Maritime. It is very exciting to be part of this alongside many other empowering women.
To de-stress from the day I enjoy a siesta or exploring Estepona Old Town.
Something you are grateful for?
In October 2021 at Barcelona World Trade Centre, I won The Purser of the year Award.
Who would be at your special dinner party?
Jamie Dornan his Irish charm and blue eyes are irresistible, Julia Roberts she is compassionate smart and down to earth and can achieve anything she puts her mind to. And Caroline Flack so I could remind her that its okay not to be okay and the bravest thing she could do is ask for help.
What's your secret weapon or accomplishment?
People mistake my kindness as my weakness when this is actually my strength.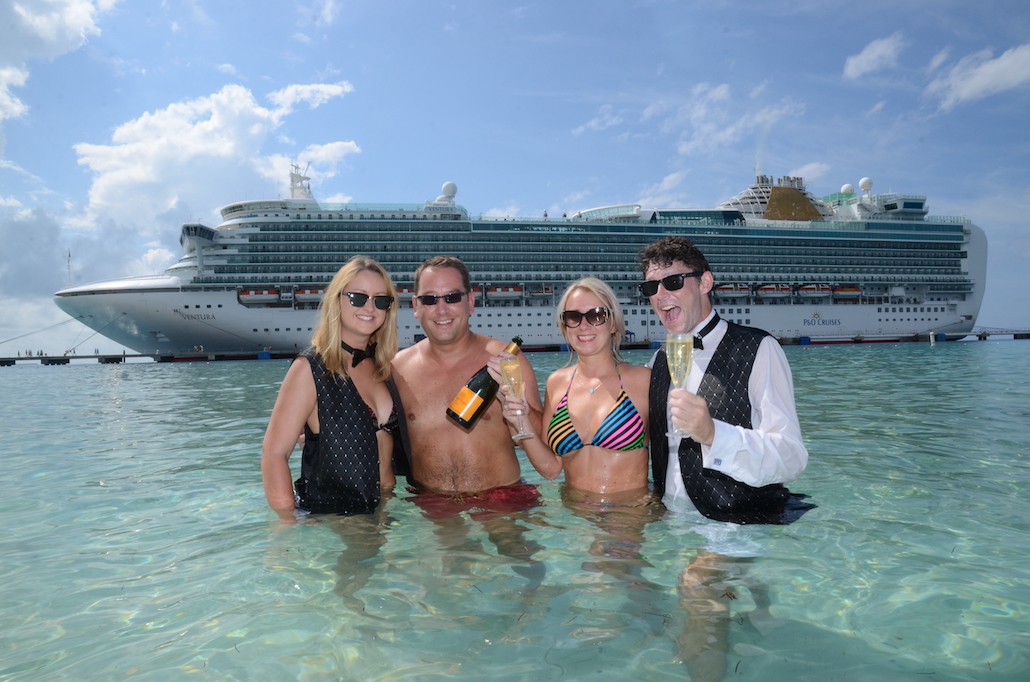 Do you have a favourite quote?
One thing you had to bring to Spain and could never give away?
I always carry with me my Doterra Essential oils so that I can heal myself and others. Healing the world one drop at a time.
Do you have a favourite book?
"Eat Pray Love" – Its of a young women that travels the world trying to discover herself. Travel makes us richer but happiness comes from within. – A replica of myself.
Something you would tell your younger self?
Always been your true authentic self, nobody can steal your story.
Thank you Samantha Morris where can we find out more?
My thoughts on managing mental health onboard a cruise ship – read more
More about my life in The Islander Magazine 
Why I am flying the flag for mental health awareness in maritime.
I am currently building my website and will advertise once its launched.
If you would like to share your story, please complete the online questions here
And read more Costa Women stories in our regular interview feature!