More proof, if you needed it, that you are never too old to begin a new career, write a book, launch a life. Sandra Piddock has just published her first book at 71.  Read her story.
Why Spain?
Originally I moved here for health reasons. I have an autoimmune condition, and the area we live in is the healthiest in the world for people with joint problems and breathing issues, both of which are part of my condition.
And where are you now?
I am in Algorfa, a small inland town in Alicante province, southern Costa Blanca.
The climate is warm with low humidity due to the salt lakes, so the heat is bearable for most of the year, and the winters are not too cold.
It's a great transport infrastructure, close to the A7 motorway and Alicante airport, so easy to get to anywhere else in Spain, and if you need to return to your home country in a hurry, there are plenty of regular flights from Alicante.
Finally, we have a good mix of beaches, shopping, lovely countryside and nice bars and restaurants within a short drive.
What was the biggest challenge for your move?
Learning the language. I did join local classes but they were sporadic, so I ended up teaching myself with the help of work books I bought on line. I boosted my vocabulary by reading the weekly Lidl sales leaflets and matching the words with the pictures!
Do you have any advice for Women thinking about making the move?
Do it! The only regret I have is that I didn't do it years earlier.
What is your life like now? 
I moved to Spain at the age of 53, medically retired, and I'm now 71 and busier than ever!
Because of the unreliability of the information for immigrants, I started researching for myself and writing features online, and for the first time ever, I got paid to write. I told my Mum when I was 15 I wanted to be a writer, but she said I had to have a 'proper job.'
In May I published my first book, The Soul Cave: It's Never Too Late to Find Your Power. While dealing with the challenges of my husband's final illness, I came to meditation, and found out by accident I could channel healing and read Angel cards, so at 65, I found myself with a new career!
The main messages of the book are that we can deal with anything, no matter how traumatic, and that it's never too late to follow your dreams. I'm now working on my second book, which is all about gratitude. It's at the heart of a happy life, and it's important to understand that.
I now run two websites, Around Algorfa, a local information site, focused on my local area, and Sandra's Soul Cave, from where I offer spiritual advice and counselling.
I visit people's homes to offer chakra cleanings and angel card readings and attend local events to offer short readings and advice on crystals and anything spiritual.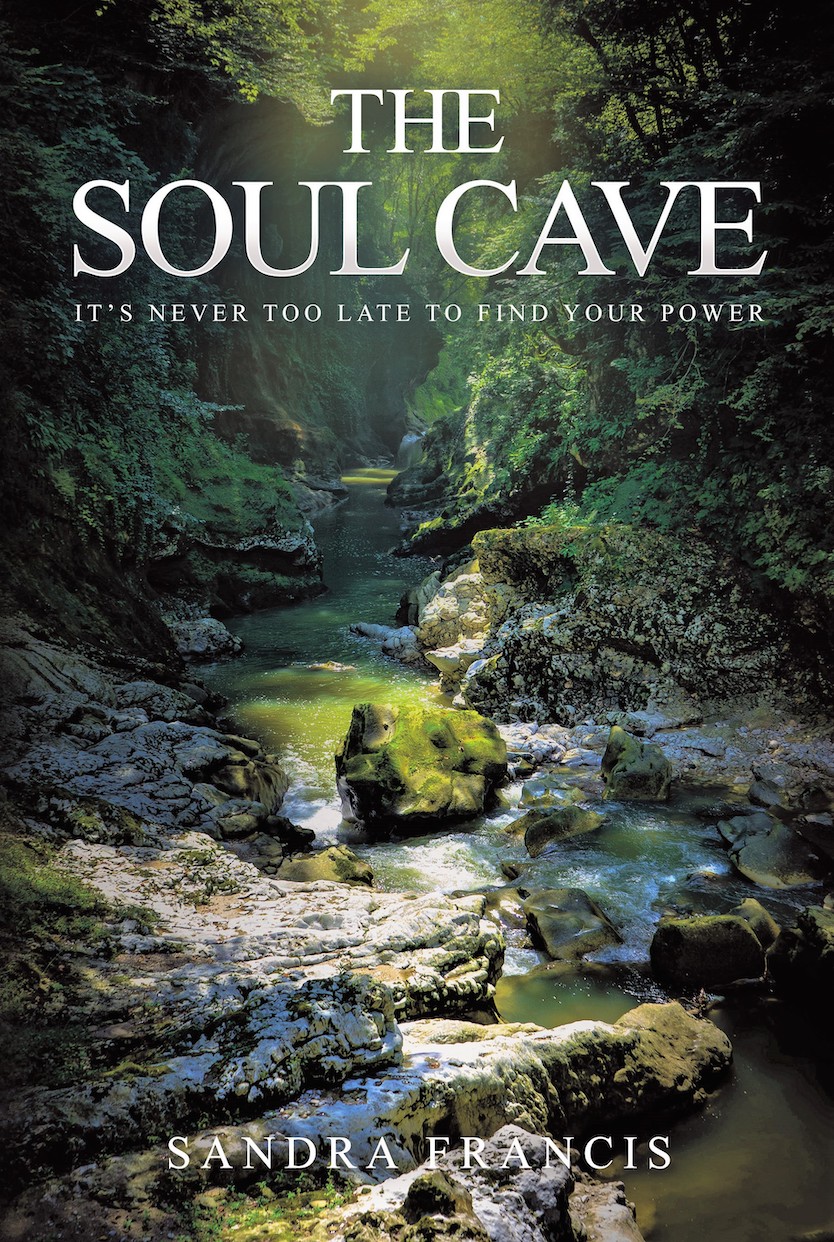 Something you are grateful for?
I'm grateful for the opportunity to learn from everything that happens, good or bad. The best lessons often come from the worst periods in our lives. And I am proud that I came to Spain pretty much an invalid, and now people only know I have a health issue if I tell them. My condition isn't going away, but it's much easier to manage here in Spain. I am busier than ever, and I love it.
Who would be at your special dinner party?
My maternal grandmother, because she came through to me at a mediumship demonstration and said she knew when I was 5 years old I would work with Spirit. I'd love to know how she knew that!
My father, because he passed suddenly when I was 16, so he never knew me as an adult. He is one of my spirit guides, but I'd love to be able to sit at a table with him one more time.
William Shakespeare, because I love his plays. I'd really like to know what made him tick, and how he developed such a broad understanding of the human condition.
Anne Boleyn, because apparently I was a lady in waiting to her in a past life! I actually 'met' a soldier who knew me at that time at St Mawes Castle, Cornwall. She's the archetypical strong, sassy woman and I know she'd be fabulous company.
Matthew Manning, the famous healer and so far the only guest on this side of life! He never had any training, yet he achieves amazing results which have stumped those in the medical profession.
The Dalai Lama, for the peace, serenity and wisdom he would bring to the table.
That's six including me, and I think it's enough for a great dinner party with plenty of chat and lots of laughs.
What's your secret weapon or accomplishment?
I never lose my temper, ever. It's easier than you might think to set that intention and stick with it, and it saves you being dragged into other people's dramas.
Do you have a favourite quote?
Not sure where this came from, but we should take every chance that comes our way, because we can't guarantee it will come again.
Do you have a favourite book?
Pride and Prejudice, by Jane Austen. I love Elizabeth Bennett, the main character. She's funny, feisty and strong, and cuts to the chase. And Jane Austen's wit was way ahead of her time.
Something you would tell your younger self?
Know you can do anything you set your heart on, and don't let anyone tell you different.
Thank you Sandra Piddock where can we find out more?
If you would like to share your story, please complete the online questions here
And read more Costa Women stories in our regular interview feature!