What a year this has been… AND it all began with my Dad deciding to leave this world on my birthday January 22. I was dealing with this very abrupt physical separation as best I could, and then suddenly I was amidst a world wide pandemic, fear for the C-o-r-o-n-a V-i-r-u-s was sending our leaders into turmoil and many Countries into lockdown.
Or was there something else happening? It was a time for me to follow my knowing and dive deep within myself and the World Wide Web in search of wisdom and truth about what was happening to we the people. So you could say the rest of the year my musings have been based upon my discoveries.
The posts I have brought up below for another read (oops most of them!), either focus on what Team Dark are up to, as in the lies and manipulation being told through main stream media and causing our Human disease and death, or on how we the people can strengthen Team Light by loving ourself, paying attention to ourself and making sure we are shining our light no matter what! Which changes the world around us .
Remember, whatever we still see out in the arena playing out, is just that, playing out, it has to, to allow the whole picture of the illusion to fall down most perfectly and reveal the truth for as many people as possible!
Where Humanity is going, (New Earth) nothing but love and light can be taken with! All fear and belief in lack must be dealt with and left behind on Old Earth. AND of course we want to take as many with us as possible!
Remember, love has won, team light has the majority, and is expanding in each moment, thanks to the continuous natural solar light beaming down on Earth and Humanity, changing our biology from carbon to crystalline. Allowing us all to remember the magnificence and powerful beings we truly are.
It is for each person now to be aware of this most natural awakening and ascension process, to observe the transformation, to love and trust themself implicitly and hold and shine their light… not being distracted by the ego identity, nor judge or doubt this most exciting situation playing out.
Remember, all is well in all creation! It's time to celebrate and fully bring in NewEarth to enjoy a new sensational experience of love, unity, community and harmony… together!
©Barbara Franken… Creative Visionary & Master Creator
Inspiring New Energy Consciousness & Multi-Dimensional Living
A paperback and Digital Book is available from all Major online stores… Amazon and Apple.
I share my own magical journey, exploring Who I AM with the help of nine Elemental Beings and expand from a world of fear, struggle and limitation into a New Energy Consciousness of love, grace and freedom. It is in this loving space that I discover my Divine and ALL LOVING self and allow myself to integrate together as one Body Consciousness… a DivineHumanBeing… and Magnificent Master Creator who expresses and creates heart and soul passion on the physical plane and beyond.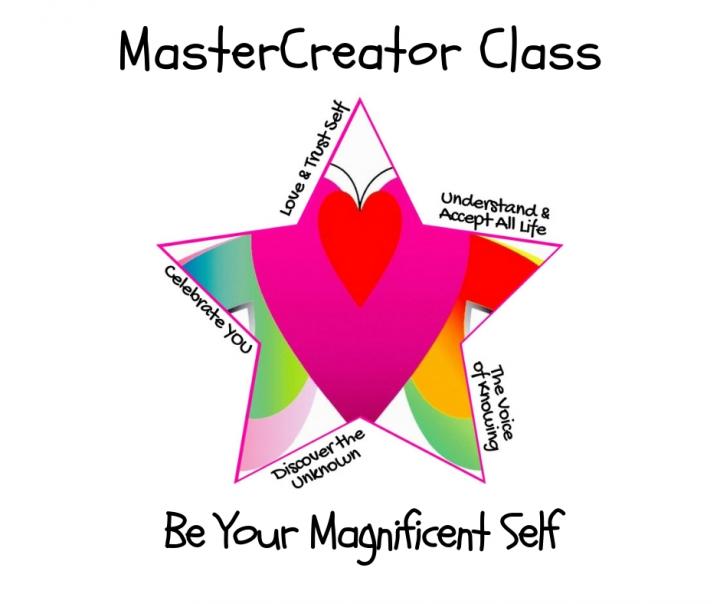 Join my MasterCreator Class and emerge yourself in the celebration of life through dance, song, art, relaxed inner journeys and beyond everything known… preparing yourself for your NEW role on New Earth.
There is no time like the present moment to Sign Up and give YOURSELF this magnificent gift… More Info: MasterCreator Class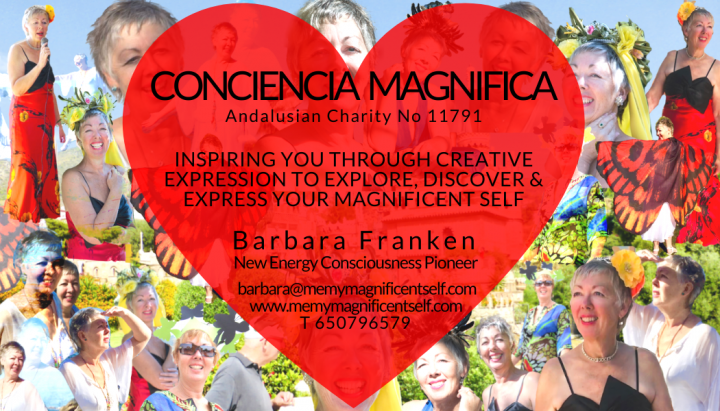 All the money raised from my books and classes go to my non-profit association The Magnificent Consciousness that holds free local Creative Art projects in Benalmadena, Spain.