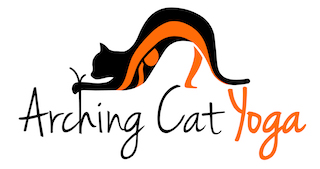 I am Didem Vergers, a yoga teacher certified in level 4 in Teaching Yoga with British Wheel of Yoga. 
I have been practising yoga since 2010 and actively teaching private and group classes since 2018.
I help people to have more clarity, feel more centred, and energised.
My classes are about challenging yourself with mindfulness. Kindness is always there.
I teach in stages by offering modifications and variations of the postures tailored to the ability and level of the practitioner. 
Read the website reviews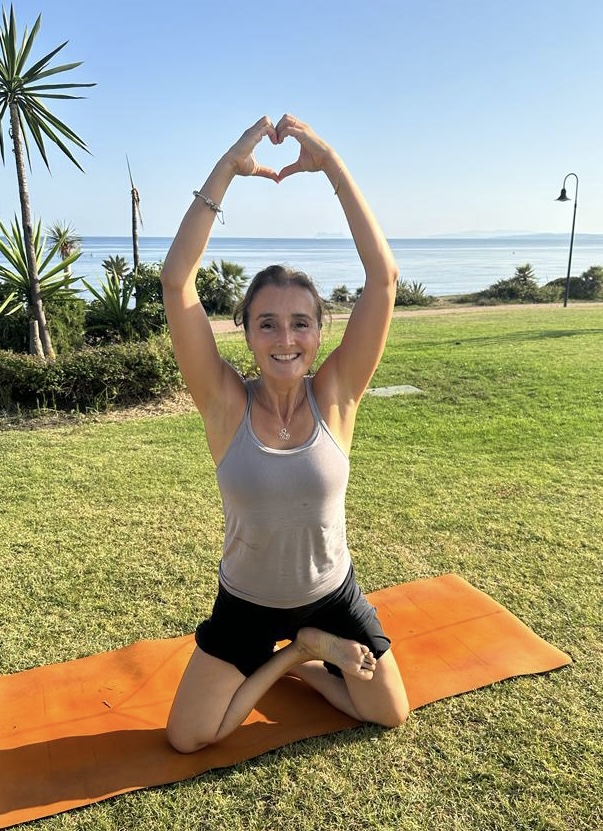 My classes are uniquely designed for the body and the minds of my students.
Practising yoga in the comfort of your own home can meet the needs of everyone, from beginners who want to learn and build confidence, to regular practitioners who want to deepen their practice by working direct with a teacher, or for people recovering from injury or those have special conditions, that require specific adaptations. 
Simply to say that private yoga classes are for everyone. It's a personal choice. 
I teach 1-to-1 or in small groups of two or three people.

Dive in the World of Health & Fitness
I teach people how to move their bodies so they feel strong, balanced, and mobile. Also, I combine yoga postures and movement with breathing work to help students maximise the benefits of their practice.
My clients come to practise yoga for many different reasons, including:-

to release back pain
to help manage their arthritis, sacroiliac problems, hernia…

to feel relaxed
to learn breath work and meditate

to stretch their bodies
to unlock tight hamstrings

to gain mobility and build strength
to get rid off tension and tightness in certain areas in the body

to learn breath work and meditate

to learn headstands or funky arm balances.
Whatever your reason, I welcome you to practice with me
"Warning!  Yoga has been known to cause health and happiness!"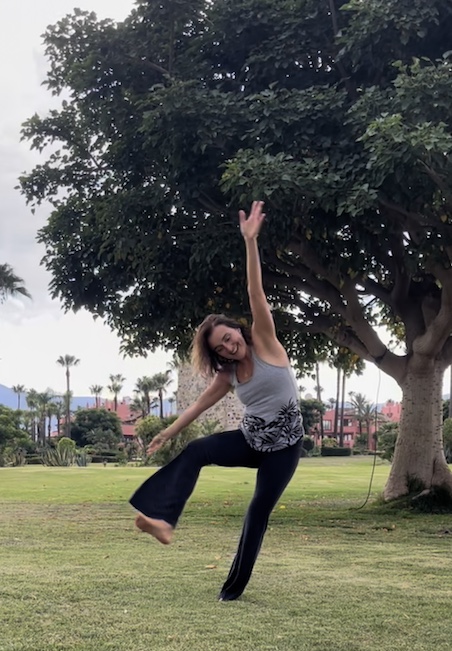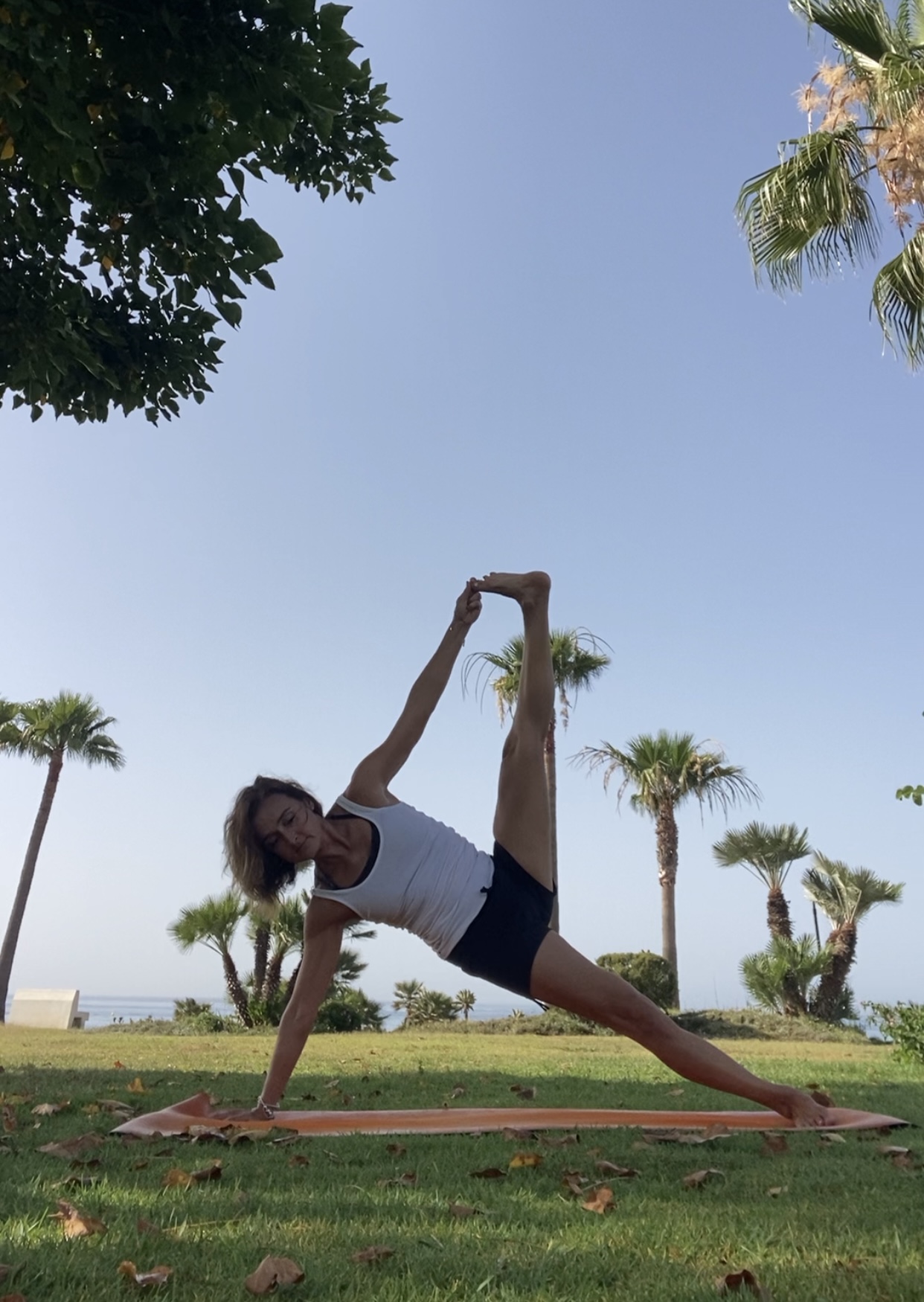 Tailored to suit your needs and experience.
You can also find me at my Outdoor Yoga By The Sea group classes, that I hold throughout the year in the beautiful setting near Estepona, in a park, on the grass, under a tree, with the most wonderful sea view.