Dealing with legal situations in a foreign country, in a foreign language can be a daunting prospect for anyone. Resolving legal issues between your country and Spain can be even more daunting.
Get a Free 30 Minute Consultation
Mention Costa Women to receive a FREE 30 Minute Consultation (confidentiality assured)
My Lawyer in Spain is an independent firm of experienced English-speaking Spanish lawyers, as well as Irish, Scottish and English solicitors
We are here to help you with any of your legal matters, in a language that you recognise. We understand what you expect from your Spanish legal advisers, with international expertise and experience in British, Irish and Spanish law we can deliver to you the advice, assurance and service that you need.
Giving You The Best Legal Advice in Your Language​
Ask us for a Quote We know you will want to know how much your legal advice will cost, so we are committed to confirming costs of our services to you in writing.
We are waiting to guide you through any Spanish legal situation with the utmost sensitivity, professionalism and with your best interests as our top priority.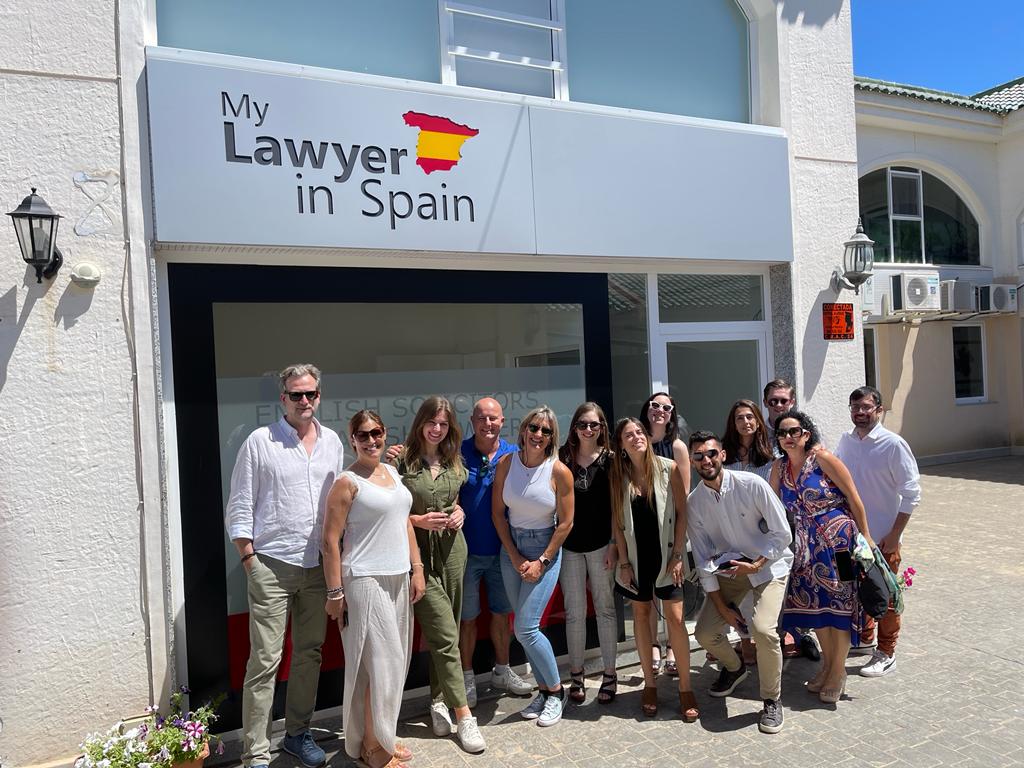 Out of 5 What Our Clients Say
"Once again we had a good experience with My lawyer in Spain. Great service, especially abogada Patricia Ruiz. She is very friendly and professional. Thanks again!"
Robert Hoogkamer - February 2022
Working with My Lawyer In Spain was our smartest decision
"Excellent service from Alex and the team. Laura was our lawyer and she was professional and kept in contact with us through the whole process. I asked A LOT of questions & she always came back to me with an answer.I would recommend giving POA to your lawyer as this means they can act on your behalf for agreed services eg NIE, opening bank accounts, signing for completion. We were not able to be in Spain for completion so this was a god send.
I would recommend my lawyer in Spain to friends & family."
Becky Hughes - January 2022
My Lawyer In Spain was so helpful
"We worked with Eoin McGirr who was brilliant to say the least. What a nice guy!
He met with us on a few occasions, took time with us and explained everything thoroughly. He organised the bank and NIE info and attended the notary for the final deed transfer. He was very friendly and exceptionally skilled at the legal stuff. We would recommend him to anyone in our position. He has been really helpful with local info in the Bilbao and Medina areas and has put us in touch with some really good local people who were able to assist us in the nearby town. We were a little nervous embarking on this process but it has been an excellent experience and we are very happy to be home owners in Spain now.
Thanks again for all your help. We will definitely get in touch again of we have any legal matters to resolve."
Graham Moag - Octorber 2021
Almeria•Bilbao•Costa Blanca•La Manga Club •
Lorca•Madrid•Mallorca •Marbella•Murcia•Tenerife•
•Torrox Costa•Valencia
Follow Us on Social Media