What is the truth if not what we each know to be the truth and follow this truth with all that we are… BUT how does one know the truth?
I don't know about you, but I just know, I've always followed my inner instinct! AND when I don't follow this passion, this drive, this exploration of life…. I know about it… nothing goes right and I feel miserable… I feel off course!
Saying this, I want to be clear that my truth is true for me and might not be for many people! I've learned this over the years as many people look at me as if IAM crazy! Some even tell me IAM crazy! My response?
IAM used to having a different perspective and opinion, not fitting in with main stream, fashion etc and I even like being crazy… a nice sort of crazy! Cause the ones that matter, know IAM all about love, empowerment and being Sovereign & Magnificent. It's important if not essential to love yourself first and that means to follow your own wishes\u2764\ufe0f
AND then there are people who resonate with my truth and are grateful for my writing and artwork that inspires them to be true to themselves and join me in our joint endeavour to bring unity and harmony back to our Earth plane. Simply by being the change ourselves, by raising our vibration… from one of fear to one of love.
We are nearly there! Many of you will understand what I mean, after so many years diligently observing ourselves. Dropping our Groundhog Day patterns, fears and unkindness and aligning ourselves with our Sovereign Magnificence and Power of Love. So much is happening behind the scenes, that is actually causing our society to collapse before our very eyes… all to encourage more and more Humanity to realise the truth and be the change with us!
A long long time ago I saw how unfair our society is, how the gap between rich and poor only grows no matter what we do, and I saw the game being played by a few who had positioned themselves at the top. A game of control and dominance since the beginning of time. Not that IAM pointing fingers because over all our lifetimes we have all played the game and many still do.
We can all see this falling of society, the society we built upon with a foundation of lack and fear, which is actually far from the truth! This collapse is in every town and country, within our own relationships, work and home. No-one can escape sensing the turmoil, the control, the uncertainty, the panic and the big change that is happening now on a massive scale!
We can absolutely no longer rely on our leaders or systems, we only have ourselves. We the people! So it is now more than ever we must each anchor deep in our shoes, take a deep breath and follow our inner guidance that is always guiding us… just mostly we are too busy to notice and end up shaking in our shoes instead!
We the people are rising up, maybe not the majority, but in consciousness, in awareness of the truth. Enough of us are trusting ourselves to anchor our Sovereign Magnificence and being the change, we are manifesting our desire of unity and harmony on Earth.
NOTHING will stop this Great Awakening…
NOTHING will stop, We The People from saving ourselves from the tyranny and evil of Duality…
Our Victory is ABSOLUTE…
Love has Won, God has Won…
In these end days we are experiencing the transformation… it's rough and can get rougher! So anchor deep within Your Magnificent Self and trust your guidance and fellow tribes men and women who are walking next to you. You know who you are and if you feel for joining us, reach out cause we are here!
Call to Action
Please read through this declaration, this proclamation that gives back Sovereignty to We The People. Allow yourself to resonate with the truth, your truth. It's a similar declaration written by the Founding Fathers in 1776, USA. It has been written by the very top (team) in our name. It is constructive and interesting, stating the wrongs dealt against Humanity and how we the people can trust our plan to move ourselves forward and yes… to be compensated for all our injustice and injury.
It is written clearly, not only for the people who know what is happening behind the scenes, but also for the ones who don't know. It is our declaration, of being the change, having nothing to fear. This is our new beginning, drawing a line behind the crimes against Humanity. Enough is enough. We are here now to save ourselves!
I urge you all to allow this written knowledge to empower you and support you in moving forward, reclaiming your Sovereignty and bringing the experience of unity and harmony to Earth once again.
IAM sure like myself you will want to share this declaration… thankyou.
Declaration to download
Links to Videos to Watch & Discern the Truth for Yourself…
I have recently watched and resonated with two long videos these last few weeks and am linking them here for you to watch and discern the truth for yourself! For me it's not about whether the Earth is flat or not, but how our whole history has been conveniently changed to cover up how everything is right here, right now… everything is already created and free for us to use now. Without giving too much away now… I can only say that on my recent trip to England I have indeed looked at all the old buildings with new eyes. IAM so excited to how this is all going to unfold.
About 2 hours into the first video The lost History of Earth, Chatsworth House in Derbyshire is used as an example of how we used the power of electro-magnetism to provide free energy or power via sound and water. Derbyshire is my home county and the area of Matlock and Buxton have always been known for hydropathy… the healing power of water & sound. Unfortunately similar to many natural therapies around the 1800's, it was called fraudulent and forced to close down.
The second video, What on Earth Happened? will open your mind to many things!
Let me know how you resonate with the videos… or not!
I plan to write a summary about The Old Chatsworth Farm and how electro-magnetism was harvested, distributed and used back in the good old days before we invented electricity and power tools… What!
© Barbara Franken… Creative Visionary & MasterCreator
Inspiring New Energy Consciousness & Multi-Dimensional Living
A True Magical Children's Story about Love and Life. To inspire our children to connect deeply within themselves and the natural world around them, and remember the truth of their being 'Sparkles of Love', here to bring love and harmon into the world, quite simply by being themselves and enjoying their life in each moment. Click here to read more information & link to purchase.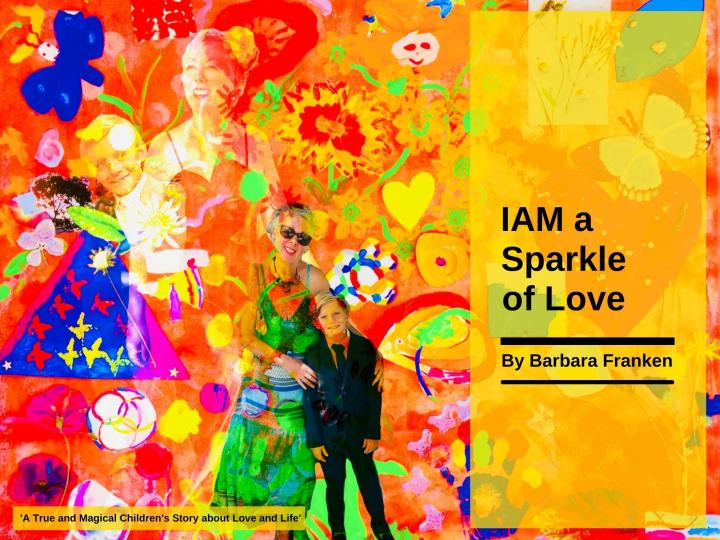 A paperback & digital book is available from all major online stores… Amazon & Apple
I share my own magical journey, exploring Who IAM with the help of nine elemental beings and expand from a world of fear, struggle and limitation into a New Energy Consciousness of love, grace and freedom. It is in this loving space that I discover my Divine and All Loving self and allow myself to integrate together as one Body Consciousness… a DivineHumanBeing and Magnificent MasterCreator who expresses and creates heart and soul passion on the physical plane and beyond.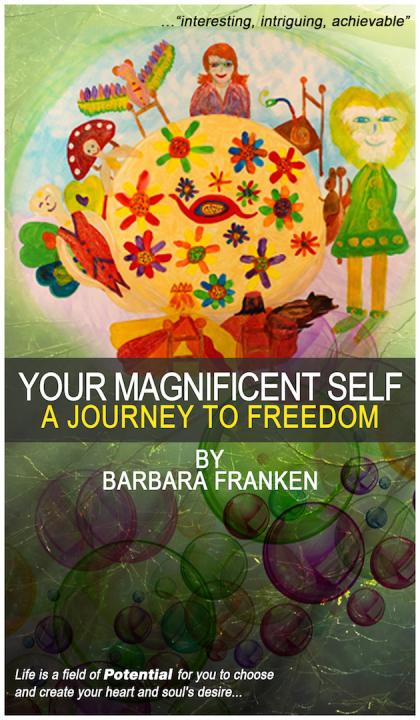 Are YOU ready to join our online MasterCreatorClass… a 21 day dedication to YOU, committing to your Awakening & Ascension and fulfilling YOUR new role as MasterCreator, a New Energy pioneer creating NewEarth from within. You can sign up to participate here.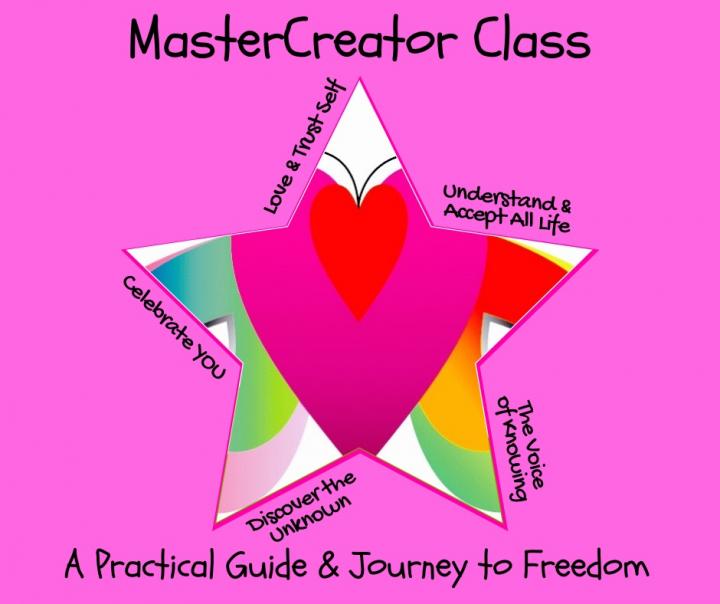 Money raised from my books and class allows my charity Conciencia Magnifica hold free local Creative Projects for Children & Adults in Benalmadena, Costa Del Sol, Spain. Read more about my charity and how you can help!