Recently I was reading a FB post related to the use of specific apps and came to me the idea of writing this blog.
Using virtual tools is a time and money-saver, it promotes business organization, management and in distance collaboration.
Speaking on this subject…What about daily life? What about sharing with you some free apps and online services that will make your life in Spain easier and comfortable?
Either if you just like to be at the forefront of the newest technology or if you live, work, travel and/or are visiting Spain….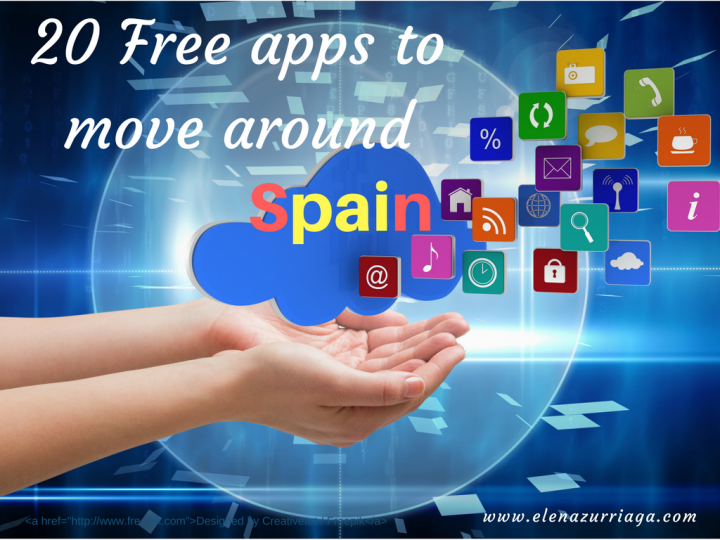 Technology is on your side and could be well used in your daily life, wherever you are.
Here are few free apps that could be useful (and some are pretty originals, too) for different purposes.
For instance, those who might like to learn or improve your Spanish, these ones may be of your interest…
Are you up to meet new people? Doing whatever you like wherever you are? Then this one, might help you with socializing:
3. https://www.meetup.com/es-ES/
I personally love boot sales. I did enjoy them while living in UK.
Well, I think this one is pretty cool…
You could find and sell, nearly everything…If you are into 2nd hand virtual market, this is for you.
Oh… and this one, too:
Might be looking for a job in Spain? This is one of the most popular job search apps in the country.
Want to stay in a Hotel for a siesta? You could stay just by the hours on this one…
Make your favorite list of Restaurants (wherever you go…)
With this app. only the plates are rated, so you could find the best Jamón Serrano or Tapas in your area.
Do not know what to eat? Then you could have the Food deliver by:
This one is quite handy and ecological… you could find a ride or rent a car from people near you.
Or if you wish to get a taxi, then:
This app allows you to start, stop or extend your parking sessions. No need to walk to the parking meter or pay for the ticket when you enter an off-street parking lot.
Basically, you can now deal with blue line parking without headaches
12.https://www.telpark.com/en/
Download this app and you will have your laundry done in no time. This is an online dry-cleaning service.
Like to travel? Have a look to this … Booking, timetables and travelling by train (incl. some offers)
And more specific the AVE travelers (love it!!) might be using this one where station timetables and real-time information for all stations in Spain
Now, the ones I have a soft spot for: the city where I live in…Valencia:
Want to know what's going on in Valencia? Have a look to these ones:
16.http://www.lovevalencia.com/
You can check the bus schedules – urban bus network of the city of Valencia in here:
18.https://www.emtvalencia.es/ciudadano/index.php?lang=en
And for the Metro schedules and city network
And last but not the least, for those ones with interest in finding the Valencian Special Offers:
20.http://www.valenciaentumano.es/
And you… What would you use?