Happy 2020, a big new year with 366 days to start a new decade and celebrate the 10th anniversary year of Costa Women. Before we begin and rush headlong into the roaring 20s, celebrate with me our 2019 highlights, achievements and special moments including our membership now reaching 8,500 Costa Women made up of 127 different nationalities!:-
You donated 17,371€ by putting the 'Fun' into Fund Raising!
At our International Women's Day, Make it Happen 2019 Conference, you helped raise 1325€ for Asociación Knitted Knockers Costa del Sol (which makes and distributes hand knitted breast prostheses, free of charge, to ladies who have had a mastectomy) and AMUSUVIG (supporting women and children suffering domestic violence)
We created a Spring fashion event with Mapuchi Moda at Posidonia Restaurant in Marbella and helped raised 455€ for ADSI – Alzheimer's & Dementia Support International
We were delighted to support PING Charity by joining forces with Pamela Morgan, Verna Stewart and their team who produced a summer fashion show and lunch with music, stalls and great prizes at El Campanario Country House. PING Charity is working with 'The Girls Agenda' to build a Women's Centre in Mansour, near Brikama. You raised nearly €3,000; hopefully making a difference to hundreds of fellow sisters in the Gambia!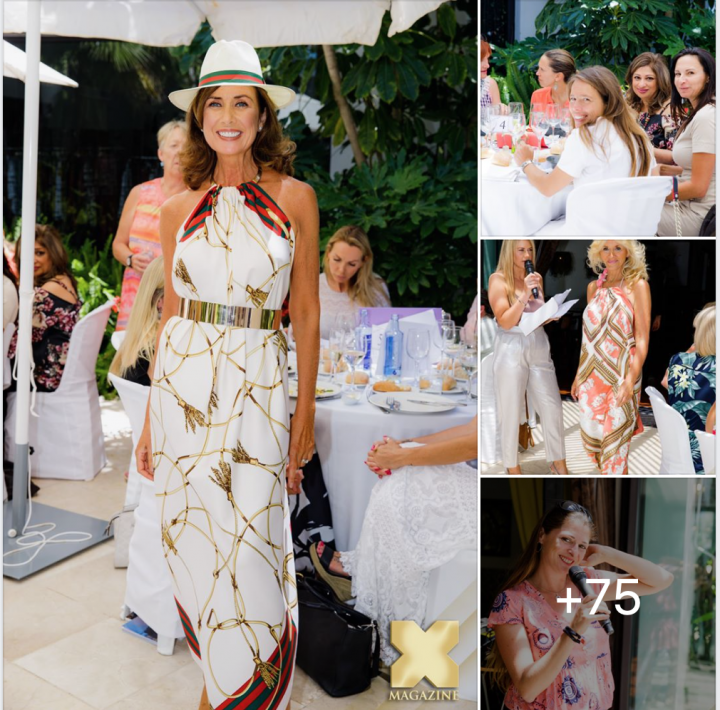 For the Charity Summer party, we decided to support the AECC Pink Ladies Cancer Charity at Max Beach where we hosted an Abba-themed night. You raised 1200€ for the charity. See the photos thanks to Society Marbella.
We became part of a team of Costa Women, who worked with Euro Weekly News to raise 10,061.91€ for the Ciudad De Los Niños Orphanage as part of a community initiative. Thank you to all who took part, joined us for the event, donated gifts and prizes.
And last but not least… our West of Marbella team – Rebecca Richards and Melissa Vaughn, organised an evening event which raised over 700€ for Somos Tu Ola charity. Please read Sarah's story here
Have you met us yet?
Making some of our Costa Women goals come true, we started regularly Costa Women meet ups in NEW locations:-
Madrid with super hosts Kim Stollard and Dita Grunte
Costa Tropical with the amazing Dita Grunte
And Valencia with super friendly Celine Le Blanc
And new Business Networking opportunities West of Marbella with motivational business coach Jill Hannam and our Fuengirola evening networking.
And in 2020, I am very excited that we will have our first event in Javea with the lovely Julia Girling.
These new groups have extended our reach to 28 local locations where groups meet around Spain.
During 2019 Costa Women hosted over 269 events! This wouldn't be possible without our lovely group of 34 volunteers who bring a welcome smile, friendly welcome and organise the local events in your area. Find out where you can join your local groups in your area via this link
We appreciate that our hosts are volunteers and therefore sometimes life means that we get too busy to organise regular events. If you don't see your location in the list and you would be interested to host, or co-host an event please let me know and we will see what we can arrange! It can be as simple as arranging a coffee morning, or glass of cava at a local bar in your area. Comment below and let's chat! (or email me at events@costawomen.com)
(Costa) Women in Business
Our biggest business event in the Costa Women Calendar is the International Women's Day Conference held at Andalucia Lab in Marbella. For 2020 we are proud to collaborate once again with Jackie Groundsell of 1230 The Women's Company.
As 2020 is our 10th anniversary year we are shaking it up a little for our 8th International Women's Day Celebrations and have created 4 events over 3 days from 11-13 March including the new concept of workshops to expand on the topics from speakers and guests. Plus we are organising a Gala Dinner. Tickets are already selling fast for our annual event. Book yours here
Also, for our women in business, our Media Sponsors have a very special (and heavily discounted) offer to appear on a dedicated page in the Euro Weekly News. More information here
And if you want to share your business with other Costa Women, email me to business@costawomen.com to find out our advertising Business rates.
If you want to expand your business contacts, we are thrilled with our collaboration with B.I.G. (Believe, Inspire, Grow) Network from New York City. We are arranging monthly online zoom calls which form workshops, or tips, advice and discussions. Join the Facebook group and share your current business challenge and we could be brainstorming your problem.
Sponsors Shoutout
During 2019, we were delighted to welcome a new Media Sponsor – The Euro Weekly News (EWN) which has six weekly titles in its portfolio of English-language newspapers in southern Spain.
They joined our other amazing sponsors:-
My Lawyer in Spain (who offer a free 30 minute consultation at one of their 11 offices around Spain) and during 2019 they celebrated being awarded The Best Lawyers in Spain by bestlawyers.com
And Currencies Direct who were shortlisted as the 'Best FX Provider' in the 2020 British Bank Awards. If you haven't used their services yet – they are completely free and offer transfers of as little as 100€
We Launched
Another 2019 Costa Women goal was to launch a Mentorship Programme. Thanks to Paula Melbourne and Natalia Edelmann this was rolled out as a pilot in September. Currently we have 20 women benefiting from the programme. You may need help with a specific task, or are facing a challenge, want to learn something new, OR have skills which you are willing to share. This programme is for you. If you would like to be a mentor, and/or a mentee, we will be launching the next programme from September. Email mentorship@costawomen.com for more information. The Programme is open to all members of the costawomen.com website.
The 2020 Costa Women Diary/Planner has been a sell out success with 125 of you ordering copies and a further 50 being sold as a white-label product to the Happenista's group in the UK.
In the Press
You may have seen, read and listened to the news articles, or interviews about Costa Women which appeared in Society Magazine, RTV Marbella, Sur in English, INspanje.nl, Costa Connected, X-Magazine, Society Magazine, Madrid Metropolitan Magazine (page 26), Espanja Magazine, Talk Radio Europe (including interviews with many of our members), Oxygen Leadership Summit, Fabulous Fempreneur, Life is Happening for You Show, The Glasshouse Girls and our Media Sponsors, Euro Weekly News, who have given us our own online space – thanks so much to all our media supporters!
And that's not all…
As we close-off 2019, let's celebrate the arrival of 1134 new members arriving into our community during 2019. We now have 8500 Women across Spain (or Women looking to relocate here) sharing their lives and stories.
How can you get involved?
If you are thinking about writing a blog, what better place to start than on the website. You can upload your own blog here (unique content only please so we don't upset the Auntie Google 🙂
The most read Blogs of 2019 were
Similar, but different by Ingrid Moll with 2,563 views
Important Links for Moving to and living in Spain with 2,485 views
Do you like taking photos? Our monthly competition (Sponsored by Currencies Direct) got many of you out and clicking! Your favourite photograph of 2019 was from Carolyn Douglas – "Out of the Window" taken in beautiful Álora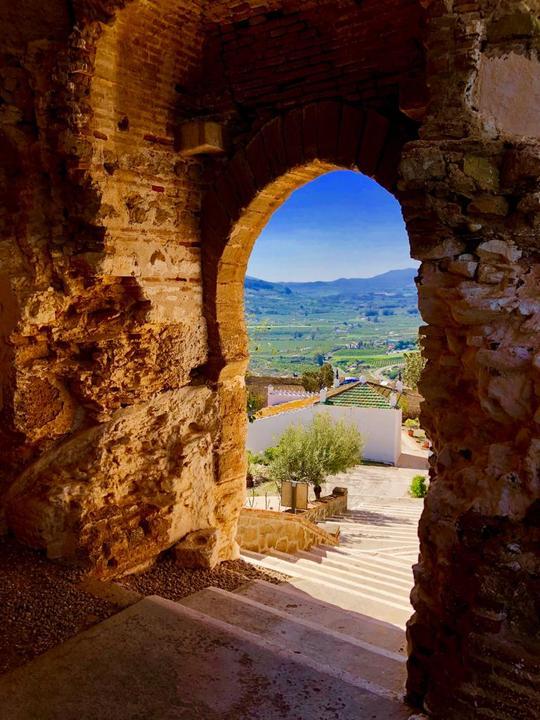 Join in the monthly competition (with the chance to win a prize) in our Costa Pics and Clicks group
Talking about groups – you created and joined one of our 163 interest groups for hobbies, ideas, projects, business, plus writing, photography and reading clubs, online groups for locations across Spain, as well as groups in different languages.
And we interviewed
In the 'Costa Women Featured' interview series we featured, and I interviewed, 28 Costa Women and shared these via Youtube or written videos.
In 2020 it could be YOU! Are you launching a new project, have an uber cool business idea, need support for your charity, book launch, or just want to spread your love of Spain on a live Zoom video? Let me know by emailing interview@costawomen.com
And we got social
Our Facebook page broke the "follow" barrier this year and connects us to 9,500+ friends and followers
On Twitter @costawomen connected with 7968 tweeps. Are you following us and also the list of Costa Women members?
Our Linkedin Costa Women Entrepreneur's group now has 407 members
You are liking our images on Instagram too where we now have 2036 followers @costawomen
And pinning our pins at Pinterest with 6000 plus monthly views including our Expat Women in Spain collaboration board. Let me know if you want to be added to the board.
We loved meeting you at events, on the website, via Facebook, Twitter, Linkedin, Pinterest and Instagram during 2019. Thank YOU Costa Women for creating 1000s of new connections and very happy memories.
Here's to 2020 vision as we are launching an exciting new project on 14 February. Keep your eyes peeled!
Ali x