This week our featured member is Dee Coxon, Author of 'Polish the Diamond in your Heart'. Dee talks about finding her own fire and brilliance and launching a business in her mid-life and beyond and how you can too. And download a free chapter along with a copy of how to create a heart centred plan for your business; a free 10 page resource.
Hello Dee, tell us about your journey to Spain
I was a hairdresser and beauty therapist with my own salon for 30 years and living in the North East of England (yes I'm a Geordie). To support the geographical transition along with a career change my plan was to create a business that would be location free and lifestyle friendly. This meant creating a business which I could operate online.
I've had a home in Spain for the past 14 years however I'm not there full time yet because I have 2 young grandchildren now and I find it hard to leave them. So my time is spent between Spain and the UK although I am spending more time in the UK right now due to a family commitment.
Where is your Spain home?
Ciudad Quesada – Costa Blanca and I love it. It's a unique setting in that it has eclectic mix of mainly European cultures including a huge UK expat community and yet right next door we have the typically Spanish village of Rojales. There are a huge range of amenities again varied in order to support the different nationalities. It's an ideal location to combine a healthy lifestyle with an active social life.
And you have recently written a book?
Having been a business owner I had lots of experience in the business world but none when it came to setting up a business online. So I learned everything myself from scratch and while I learned a lot, I wasted a hell of a lot of time and money because I didn't know what I was doing. Once I got to the end of my journey I realised I could have done things much quicker and a lot cheaper had I known where to go and who to ask for help. Now I know how to do that, I wanted to share that with other midlife women who want what I wanted but don't know where to start.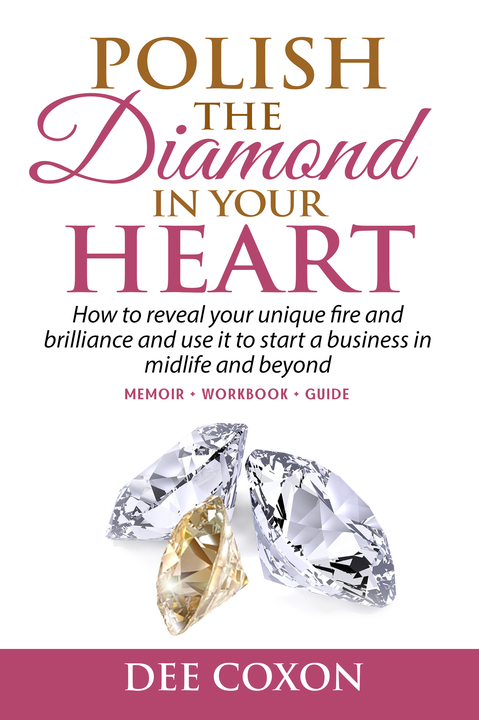 We have many Women who would like to write their stories, or share experiences. Any tips for new writers as to the process of writing a book?
If you're writing non-fiction, particularly if it's transformational as my book is, then you must from the get go come to terms with the fact that readers are only interested in the stories you'd rather not share. Nobody's interested in the easy stuff. They want to know who were you before, what happened to you, why it happened and how you fixed it.
And you have recently been celebrating being on page 1 of Amazon, what would be your top tips for authors?
Before you write your book: Go online and read up on as much as you can about the writing process, particularly how to plan and structure your book. Then of equal importance and at the same time learn about the book marketing process and get to work on that very early on. Don't wait until the book is finished, that will be too late. Decide on whether you're going to self – publish or seek a publisher because that decision will impact all of the other work you have to do and how you'll do it. I recommend following Joanna Pen https://www.thecreativepenn.com/ apart from her obvious expertise she's also a contributor to Amazons KDP platform and a great resource for aspiring authors.
Your book is about 'Polishing the Diamond in Your Heart' – what do you believe holds us back, especially in our middle age and beyond to create something new and accept changes?
I write about this in my book and it took me years to work this out but here it is in a nutshell: To turn your calling into a business you must have the professional competence to match your intuitive skills. If you haven't realized that, and many women don't, then you have no start point and wrongly assume I can't do this. Once you understand what's keeping you back, then the next step is easy and it's this; if your skills don't match your dreams it's time to learn some new skills. Once you get that, you'll have a start point and be in a position to ask for the right kind of help from the right person, as opposed to endlessly fantasizing over a business you'll never start.
What has been your biggest learning through polishing your own life diamond?
I've learned that based on my own definition of success I can have it all. And for me having it all is about making enough money to give me enough "time". Time is the most valuable commodity in my life and allows me to work with the women who light me up. Be with those I want be with and do what I want to do, when I want to do it and yes time has to be paid for that's why I've designed and created a business that's lifestyle friendly and location free.
How did you define your own brilliance? What triggered your awareness?
As an empath I've always known I have the ability to connect very deeply with other women and often after just one meeting. That said you never want to admit that about yourself for fear of being judged however , across my lifetime and because so many people have said that to me and about me, that the next step was to believe it, believe in myself and use that gift to empower other women. The result is I now work from my brilliance or my zone of genius. FYI calculating your zone of genius works like this: combine your top talent ( in my case empathy) with your purpose ( in my case inspiring midlife women to go beyond their known capabilities ) and that's what I do!
Your favourite personal learning book and your biggest take away?
I have taken a little from a lot of books and combined that learning power however my favourite learning came from Brené Browns video talk "Why your critics aren't the ones who count"
I was so blown away by what she said, as a creative it inspired me to step into the arena and be seen as well as write my book.
Something you will achieve before the end of 2018
Currently my "Fast Class" which is a bespoke accelerated learning experience is offered as a 1 to 1 service. By the end of 2018 I will offer this as online group programme so that I can impact more women, extend my reach and effect more change for those women who want what I have to offer. Beyond that in 2019 I'd love to offer this as a workshop retreat. The "The Fast Class – Marbella" does have a certain ring to it!
Are you an overcomer?
Absolutely my best moments and biggest achievements have all been in the face of adversity. In fact the biggest compliment I think I've ever been paid was when someone said to me…. You have an outstanding set of coping skills, I've never seen anything like it!
Where can we find out more?

Costa Women can go to my website and download a free chapter along with a copy of "how to create a heart centred plan for your business", a free 10 page resource and a great jumping off point for any woman looking to answer her calling by starting a business www.deecoxon.com (no sign up, or opt-in required)
I also have a new FB group https://www.facebook.com/groups/DeeCoxon/
I'm on LI www.linkedin.com/in/deecoxon and Twitter https://twitter.com/DeeCoxon
And here is my author page on Amazon amazon.com/author/deecoxon