Falling in love with Spain when escaping the lockdown… meet Marie Speakman. Marie believes none of us should truly ever grow up and life isn't about having a 'champagne lifestyle on a lemonade budget'. Read her story
How did you end up living in Spain?
I have always loved Spain and came in Oct 20 to escape lockdown., after a few months I couldn't see myself living anywhere else.
Where are you based and why should we move there too?
Almuñécar, great climate all year round. You can ski in the morning and be on the beach in the afternoon. Great old town with friendly people.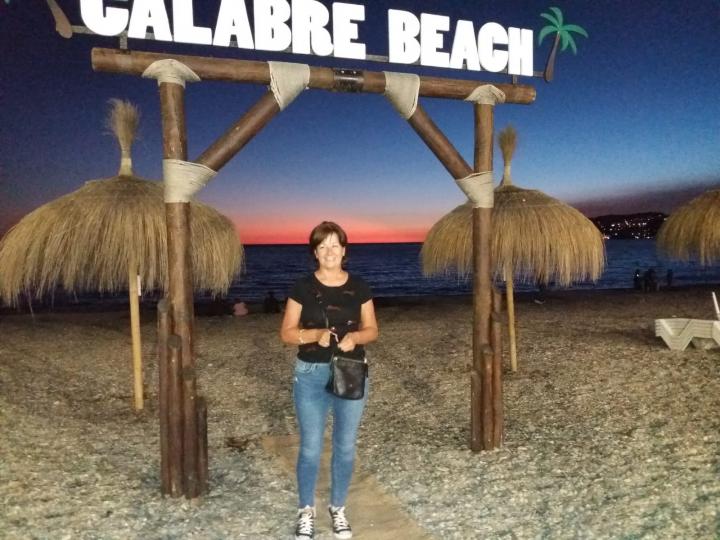 What was your biggest challenge?
Getting residency, I only applied after the 31/12/20 and thought I had left to late but the withdrawal agreement included people who were here before the 31/12/20 so that meant I just made the deadline. It was meant to be.
How do you spend your days?
I am Rapid Transformational Therapist and I help people change their lives. I work with people who have a relationship with alcohol they don't want. I see lots of people who have lost the way to enjoy themselves without drink. I free them from that belief.
Something you are grateful for …
I am grateful for having time for me. I love to spend time with family and friends but Covid has allowed me to enjoy time on my own and be more mindful.
Who would be at your post Covid dinner party?
Nelson Mandela love what he did and how he stayed true to what he believed in. George Best lovely genuine lad who just never grew up and thought he needed alcohol to have the best life, I could have worked with George and saved his life. Amy Winehouse; what a great talent I could listen to Amy all night.
What is your secret accomplishment?
Seeing people around me happy.
Favourite saying?
Champagne lifestyle on a lemonade budget. I have realised the big house, the big car, new handbag doesn't make you happy – it's people and nature.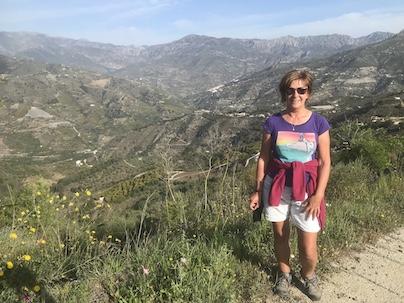 One thing you had to bring with you to Spain …
My iPad – I feel I am in touch with the world.
Favourite childhood story?
Peter Pan none of us should every grow up.
Something you would tell your younger self?
Be yourself don't let people tell you that's a daft idea.
Where can we find out more?
My website: www.itsaboutewe.com
Thank you Marie!
Do you want to share your story? Complete the online questionnaire here