Meet Sarah Farrell one of our members living in the Alicante, Costa Blanca. Sarah has a travel guide and blog and has recently released the Secret Spain Travel Guide series.
Before moving to Spain Sarah was a journalist in England. Working for newspapers in Swindon and Portsmouth, Sarah became a sub-editor and then chief sub-editor at the North West Evening Mail in Barrow.
Hello Sarah! How did you end up living on the Costa Blanca?
I fell in love with Dénia on the Costa Blanca when I came here on holiday with my husband Bill. It had stunning beaches, superb restaurants, an amazing history with its old town and castle, as well as the Montgó mountain. At the time we were living on Walney Island, in Barrow-in-Furness, Cumbria, which is beautiful, when it's not raining. It rained a lot, which is why it's so green. Walney also lived up to its reputation for being the windiest place in England.
I've loved everywhere I've lived because each place has its own distinct personality and beauty.
I tended to move every seven years and my time was up in northern England and Spain seemed the perfect contrast. It's funny because I've been in Dénia for 14 years now and have no desire to live anywhere else.
Spain is such an incredible country that I can let my wanderlust run free by picking a different region to discover. I have a long list of places in Spain to visit which just keeps getting longer.
You live in Alicante – give us three reasons why should we move there too?
It's hard to pick just three! Fabulous beaches are plentiful in Spain so the top reason has to be the fiestas. They're crazy, noisy, colourful and amazing fun. My favourites are the fallas fiesta in March when they put up giant satirical statues in the streets and set fire to them on St Joseph's Day, and the Moors and Christians fiesta for the amazing costumes and theatre.
Another fabulous reason to move to Alicante is the food. Fresh fish, the famous Denia prawns, paella and 101 other rice dishes. Often, the food is cooked simply but using the freshest local ingredients. I love visiting the markets and seeing all the food piled high. You certainly don't get such a variety of seafood in the UK or even the different types of tomatoes. I love the fact that it's all local too.
I also love the passion. People are very passionate here about their traditions, their culture, their cuisine. They're rightly proud of their heritage and love to share their excitement with others. It's beautiful.
What is the biggest misconception you have heard about Alicante and why did you decide to promote the area?
Alicante is often overlooked. People go to the airport but many never spend time in the city itself. It's more like a big town than a city and you can easily walk around the old town and the main attractions. The castle is magnificent, with such a lot of history, and you'll get fantastic views too.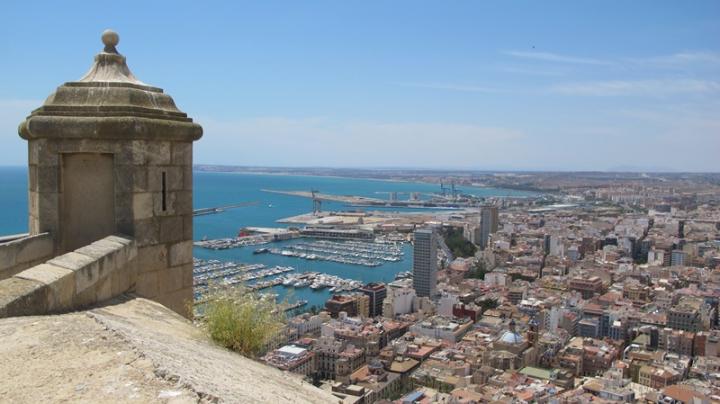 The biggest misconception is really about the Costa Blanca. People still have this idea that the Costa Blanca is a concrete jungle full of high-rise buildings and endless bars. But each resort has its own unique character. Torrevieja has its rare pink lake; Calpe has the massive Ifach rock; Altea is a paradise for artists; Denia is a dream for food-lovers; Guardamar del Segura has the best beaches in the region, for example. Alicante itself has a rich history, some of it incredibly sad, and the Dutch Santa, Sinterklass, lives in Alicante for much of the year. Honestly! It really is a fascinating little city on so many levels.
I decided to promote the province of Alicante because I adore it. I want to tell other people about its beauty, culture, heritage, food, traditions and history. I want to encourage people to turn their backs on the gorgeous Costa Blanca beaches for a little while and go inland. Take a trip to the mountain towns or explore little inland villages. In the province of Alicante there are towns making shoes, pottery, turrón, chocolate and toys. Let's visit them!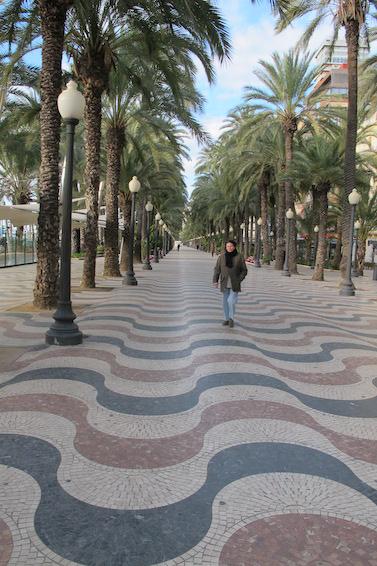 And you have created a book – the Secret Spain Travel Guide series. Tell us more
Spain has so much going on and such an incredible history that often it feels as though you stumble across a hidden gem by accident. It's through exploring and researching for my blogs that I've found out so many other things. I wanted to write some of them down, particularly the legends and stories of amazing characters who've helped to shape Spain. The first book, Visit Alicante's Myths And Legends, turns some of these stories into little fairytales. Readers can find out why there is a Moor's sad face etched into the side of Alicante castle. Why so many almond trees were planted in the Jalon Valley. Why St George is the patron saint of Alcoy. How an incredible Biblical relic ended up in a small town outside Alicante. How a woman saved Orihuela from massacre. Why a father put a curse on his daughter which can only be broken on the night of San Juan.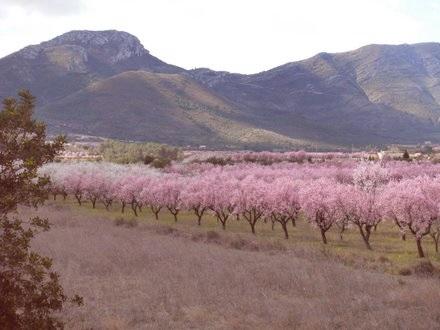 The book also includes a guide to each town and city so readers can find out more about places to visit, tourist attractions, restaurants, etc. It helps people to get to know a different side to Spain, a more secret Spain.
I have lots of ideas for further books too. As I said, Spain is an incredible country with so many tales to tell and places to explore.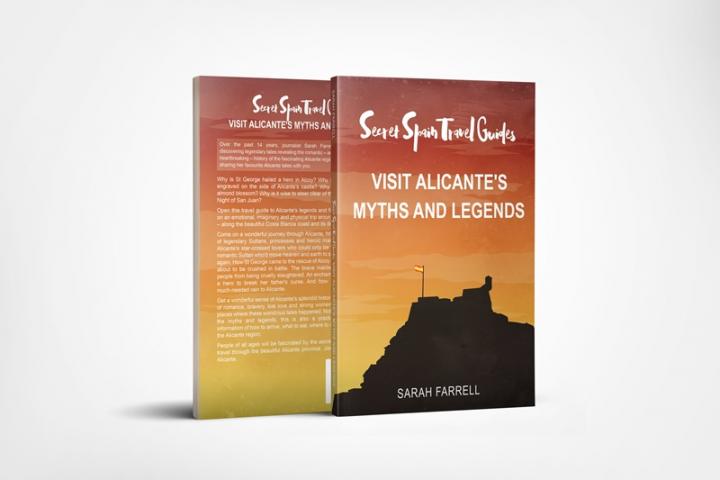 What has been your biggest learning about writing and creating a travel guide?
The idea for this book had been inside my head for about two years. I have been a writer all my working life but producing a book is a whole different ball game. I worked with a book coach Dale Darley who guided me. She helped me to stay focussed, keep writing and rewriting. The biggest thing is seeing that there's more to a book than just writing it. I needed to find someone to design the book cover. I had to edit it, crop pictures and I now need to market the book so it sells well.
Do you have any writing tips for other members thinking about writing a travel guide?
Definitely do it. It's a labour of love and it's a perfect way to combine a passion for travelling and writing. Before you start, you need to think about who your book is aimed at and who your ideal reader is. Keep this picture in your head so that you're always writing for this ideal reader. Think about the words they use, what they want to see and do, and include all this in your book. Stay focussed and enjoy the journey!
Reach out to the writing community for guidance, feedback and encouragement. You'll be amazed how many people will help you and want you to succeed. The thrill of seeing your book published, holding it in your hand, is unforgettable.
Myths and Legends about Alicante – what's your favourite story?
I love them all! And I have a list of other fabulous characters to write a second and third book. The first story I wrote was about why a Moor's face is etched in the side of Santa Bárbara Castle in Alicante. So that holds a special place in my heart for getting the book started. I also love the romantic notion of a Sultan planting almond trees in the Jalón Valley to make his new bride smile again. But my very favourite is Armengola, an incredibly brave woman who saved Orihuela's townsfolk from being massacred by the Moors. She had the chance to leave the city and save herself. But instead, she helped her fellow Christians to defeat the Moors and free the city.
Visit Alicante's Myths And Legends is available in paperback and ebook from the Amazon store.
What book do you have beside your bed and why?
I always have a journal by my bed because many ideas come to me in my dreams. If I didn't scribble them down straight away, then I would forget them. I dreamt about all the stories in my book which helped me to understand and connect more with the characters.
Also, at the moment, I am reading Philip Pullman's fantasy trilogy His Dark Materials. He's a beautiful writer and the stories are incredible.
And you have a competition?
For a chance to win a copy of Visit Alicante's Myths And Legends, answer the following question and email it to sarah@sarahswritestuff.com
What is the name of the brave woman who saved Orihuela's townsfolk from being massacred?
Closing date is January 31, 2020. Winner will be notified by email and on the Secret Spain Facebook page.
How do we find out more about your Guides?
You can follow me and my pages:-
Thank you Sarah!