15 years! Whew, what an anniversary!
We thought long and hard about how to celebrate it, but the one constant theme we kept coming up with was wanting to share and celebrate with our wonderful family of patients. Many of whom have, over the years, brought me their family as well, which I consider the highest compliment I could be paid!
So, after much deliberation, we have decided that to celebrate 15 years of working with you, we'd like to make it official.
We would like to welcome you to officially join our Bodyworks family, our little club here on the costa.
Why Membership?
Because we want to make it easy for you to prioritise your health and wellbeing, even when you aren't in a "argh my knee won't bend" type crisis. But also to make sure that when you have a crisis, getting the treatment and support you need is simple and affordable.
What's included?
Pretty much everything we could think of and then a few more extras!
1 treatment every month from any on the list below
Special treatments for members ONLY
Any other treatment from the list at the SAME price!
Special offers and discounts from us (and a few, carefully chosen partners)
Extra Loyalty points to be used on products or Mobiliser sessions
And, for the first 100 members – a goody bag worth over 100€!!
What you can choose from:
But I'm travelling . . . . . .
We know how busy and mobile our patients' lives are. Many aren't here 12 months of the year.
So we have 3 key features to work around your busy schedule:
3 month minimum term – it's not forever! Turn it on and off when you need to in 3 month blocks
Rollover your hours – you can roll your hours over for up to 3 months. So you have a "bank" of health when you get back
Share with your family – can't make it this month but your wife / husband / daughter / son / mother / father needs some TLC? You can let them use your hour instead. (*some exceptions!)
More coming!
As you can see we're already including valuable services from other healthcare providers (thanks HealthMe!) and included in the goody bag is an AMAZING special offer from SpecSavers in Marbella.
---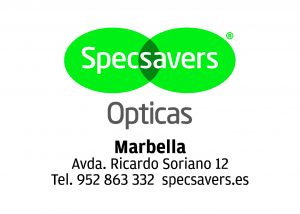 30% Discount on Glasses
Specsavers Ópticas Marbella is offering Bodyworks members a 30% discount on glasses from their "89€ and above" range and a free comprehensive eye test.
There is a special card in your goodie bag to take into the store and claim your discount.
The store is located in Avenida Ricardo Soriano 12, next to Massimo Dutti, and offers great value glasses and contact lenses and a comprehensive eye test, including health checks.
Find out more and book an eye test – Visit the website or call 952 863 332
---
We're hoping to be able to bring you extra value on a wide variety of things associated with your health. So commit to your health and join the club!
All this for 65€ a month.
And it's only going to get better!
So join up from the 1st October and make sure you get one of those goody bags! Come on, it's got your name on it!
Email us on reception@thebodyworksclinic.com, call us on 952 883 151 or send us a WhatsApp to 699703936