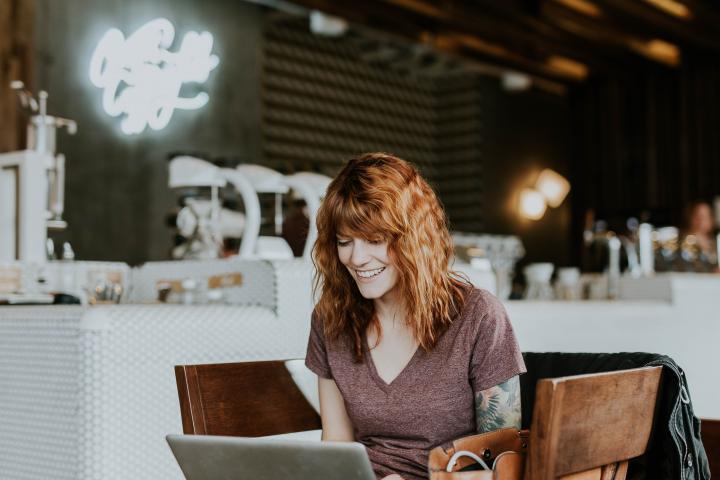 5 Things "Loose Women" can Teach you About Blogging
by Tina Andlaw
Yes, I'm talking about the infectiously popular ITV talk show. Love it or hate it, there's something about the lively banter, shared opinions and mischievous laughter that brings women together – just like us at Costa Women, hey?
Sometimes it's a struggle to get your blog posts seen online. You might be spending hours, possibly days on end, trying to write killer content and getting to grips with all the social media out there, yet you're still not getting much more online attention than when you started.
But what if you changed the way you write a little? What if every single piece of content you published delivered the same uniqueness, honesty and enthusiasm as Loose Women?
For one thing, it would be engaging enough to have that magic that makes your content stand out from the rest. Every Loose Women interview touches the audience, drawing them in to live and breathe the conversation. Your articles should do the same.
A good place to start is by confidently ticking these five basics:
1. Ooze magnetism
Magnetism keeps some people watching every Loose Women episode, so much so that they're positively gagging for more! Make sure your content has some of that magnetism too. The words you use and the questions you answer must engage people fast; in fact, you've got just three seconds – that's the time it takes for them to lose interest and leave your site in a click. Loose Women wastes no time in engaging its viewers so that they don't flick over to another channel.
2. Keep things topical
Keep up-to-date on all that's new in your industry and be willing to comment on innovative products or services. People want to know that you are up with the latest and you are examining the pros and cons in depth. And don't be afraid to make something that might otherwise be boring sound topical and current, just like Loose Women do – they discuss anything from the latest news stories to equally important questions like whether or not birds fart or whether Stacey Solomon's toe hairs grow longer than her eye lashes!
3. Examine varied viewpoints
Life (and blogs) would be bland and boring without a little controversy. Loose Women actively encourages it with a panel member there to polarise the audience, while no one is afraid of good, honest yet respectful discussion. Keeping people on their toes with opinion sharing is a vital part of the show and it should be high on your website's priority list too.
4. Quote someone
Quote the opinion of someone with clout from within your industry, and you could even share a link to their site. As well as encouraging a reciprocal link, this brings in new blood, adds weight to your articles and livens up your topic. Alternatively, pop in a mention of a famous person, a recent piece of news or a popular trend and you're sure to pique interest. A bit like having a guest on the show, you'll inject new life to your content and show people that you are expert enough to examine all areas of your subject.
5. Use catchy headlines
…while of course making sure they contain good keywords for SEO purposes. Do this by knowing what makes your audience tick so that you engage with them from the offset. Maybe you got reading this article because the headline struck a chord with you as an avid Loose Women fan.
Whichever Loose Woman you are – whether a quirky Janet Street-Porter, a goofy Andrea McLean or a more sensible Ruth Langsford – get that Loose Women Factor right, keep in character and you'll wow your audience with content they just cannot do without!
Tina Andlaw is a content writer and copywriter with over 15 years of experience and is well reviewed for her skills. Working with small and medium sized businesses she writes that compelling copy we all need to attract online audiences and convert them to customers.
If you're tired of spending long hours writing, Tina provides friendly, personable and affordable content writing services, saving you time which might be better spent getting on with developing your business in other ways. With close attention to your audience and brand, she writes: articles; blog posts; website, landing and sales pages; emails and newsletters. She also proof reads and rewrites content, especially for non-native speakers.
You can get in touch with Tina via her website compellingcopy.co.uk or check out her Facebook page, Compelling Copy.