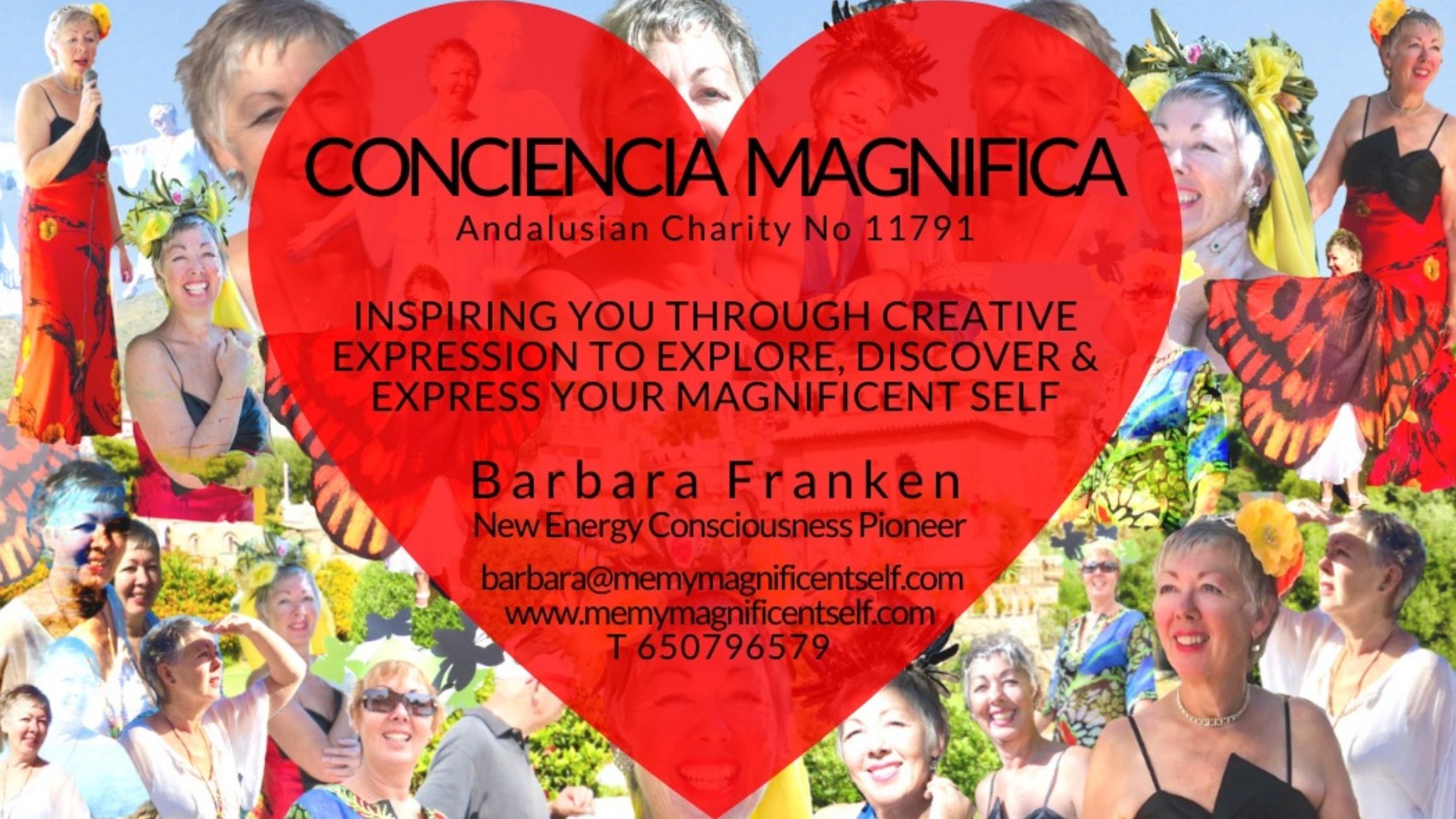 Were the words I, Barbara Franken heard from within at the age of 17. It was an inner passion to go out in the world, to explore and discover Who I AM and What Life is All About!  I left my birth home in England to travel Europe, what was to be the beginning of a beautiful journey that I now look back on and call my Ascension Journey that allowed me to fulfil my mission in life.
Ascension means to expand one's awareness or consciousness through experience and remember the truth of Who Each Person Is, which naturally raises your vibration from fear to love and allows you to move from a world of struggle, limitation and fear to one of ease, freedom and love.
After a short time in Europe I settled in Holland, eventually meeting my husband Tom and his two children. We spent many happy years together, working and living the good life in Amstelveen. In 2007 we retired to a more relaxed and warmer climate in Spain, enjoying the tranquility of the Costa Calida for 7 years before moving down to the Costa del Sol in 2014.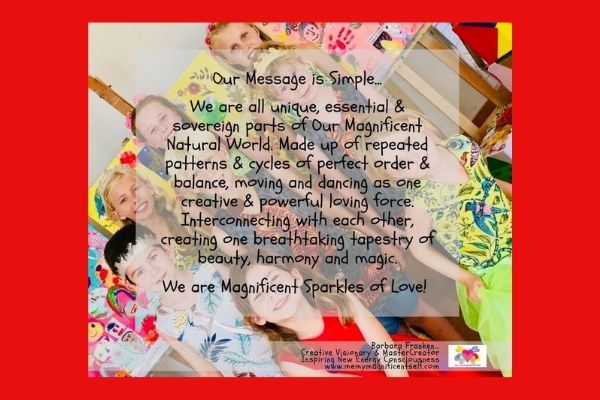 My Ascension Journey has been nothing less than magical, and in my excitement to record and share my magnificent experiences and truths… that quite literally blew my mind away and brought me to understanding my mission… I sat down on my balcony in Benalmadena and wrote, Illustrated and published my story during 2015.
It is with much gratitude for the kind support from Ali and other Costa Women that my book launch in November 2015 became a great foundation for everything that has unfolded since.

I continue to document my life about my passion and mission in life on my blog, and have two more stories that are being woven into creation as I type these words.
My passion to fully engage in creative playfulness and fulfil my mission, inspired me to create and publish my MasterCreator Class, (available to join locally and online) for like-minded friends to come together in a safe and sacred space and commit to and celebrate their own Mastery and Creator Being Self.
Through passive and active creative playfulness… dance, song, act, art, writing & inner journeys, you lovingly observe yourself naturally integrate and embody your Divine Multi-Dimensional Self in preparation for birthing your own new role as New Energy Consciousness Pioneer AND be the new standard who inspires Humanity to move into their own new loving and harmonious space.
Asociación Conciencia Magnifica…
Following my passion and mission to inspire Humanity to explore, discover and express their own unique and essential place in the heart of Our Magnificent World, I founded my non-profit business/charity… Conciencia Magnifica or The Magnificent Consciousness.
With thanks to the collaboration with Benalmadena County Council, I hold FREE local Creative Projects in our community centre, Parque Innova, Benalmadena.
Not only do we bring our young children together to paint, dance, sing and act… adults struggling with Mental Health & Chronic Disease have a place to come together too, to discover & express their own innate love and creativity through dance, song, art, act, writing and inner journeys. IAM delighted to have published on 22-01-2021 my first children's story ebook IAM a Sparkle of Love.  A true story about love and life I used to tell my grandson Alexander that is supported by beautiful paintings and photographs from the children who joined my Creative Art Project and Royal Stage Performance Our Magnificent World in 2017/18.
Thank you for purchasing my book, participating in my MasterCreator class, donating money, donating painting materials, children's costumes and sharing your time helping me organise & hold Creative Projects.