Skincare is changing at a rate of knots and one area is OILS!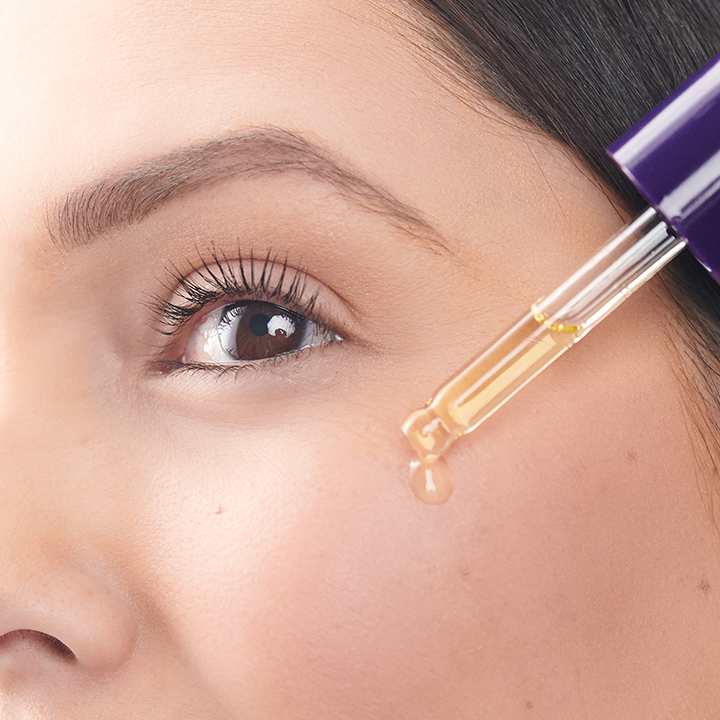 Unfortunately, most face oils on store shelves are polyunsaturated. Think: rose hip oil, almond oil, argan oil, sunflower oil, etc.
If you remove them thoroughly, they're okay to cleanse with although I use our cleanser. And while they may moisturize your skin they're also oxidizing like crazy – even when you've just opened a fresh bottle.
My preferred choice is our Beauty Oil – it's a silky-smooth and quick-absorbing beauty oil. With a blend of CoQ10, vitamins C and E, and squalane, which mimics your skin's natural moisturizing process, this light, yet intense oil nourishes your skin.
Uplift Beauty Oil will condition your skin with an oil specially designed to soak in quickly, without leaving you feeling greasy.
So that all sounds just fabulous! But what's in it?
Let's break it down:
Squalane – concentrations may go down as we get older – in fact, about 12% of our skin surface is made of squalene at birth, but in our mid-to-late twenties it begins to decline rapidly. It's important to find ways to add squalane into our daily routine to increase it. In foods it's found in olives, rice bran, and wheat germ so you may want to increase those in your diet. And through topical application with an oil.
So is it squalene or squalane?
While both are natural substances, squalane likely started out as squalene before undergoing hydrogenation processing. [Hydrogenation is the process where hydrogen atoms bind to the double bond of a compound, facilitating its conversion to a single bond]
Squalene is unstable, spoils quickly when exposed to oxygen and has been known to clog the pores, definitely something we all want to avoid!
Squalane, on the other hand, is stable with a longer shelf life and you don't have to worry about it clogging your pores.
Squalane oil fights off skin-damaging free radicals that contribute to the signs of aging. It balances oil production, providing just enough moisture to keep the skin clear and healthy. Squalane oil also has powerful anti-aging properties and will help the skin age gracefully as well as anti-inflammatory benefits to help with skin conditions such as acne and eczema. Last, but not least, squalane oil helps to boost blood circulation, which promotes the formation of collagen for firmer, plumper skin and an instant skin glow!
It's also antibacterial and can speed healing of cracked or chapped skin, and soothes eczema, dermatitis and psoriasis. It will also protect your skin from the free radicals that can cause age spots and premature aging. It may even help fade dark pigment over time.
CoQ10 – Coenzyme Q10 beneficial because it helps generate energy in your cells. Our bodies produce CoQ10 naturally, but its production tends to decrease with age. Fortunately, you can also get CoQ10 through supplements or foods. Take a closer look at the benefits of CoQ10 here:
Vitamins C and E – Vitamin C, also known as ascorbic acid, is necessary for the growth, development and repair of all body tissues. It's involved in many body functions, including formation of collagen, absorption of iron, the immune system, wound healing, and the maintenance of cartilage, bones, and teeth.
And Vitamin E helps support the immune system, cell function, and skin health. It's an antioxidant, making it effective at combating the effects of free radicals produced by the metabolism of food and toxins in the environment.
Vitamin E may be beneficial at reducing UV damage to skin.
Sweet Iris leaf cell extract, at the level of the dermis will stimulate the synthesis of constituents of the extra-cell matrix – collagens, glycosaminoglycans, elastin and proteoglycans – while limiting the action of the enzyme that destroys them. In the same time, it helps to regenerate the epidermis in a well-balanced way by increasing the production and the differenciation of the cells of the epidermis, that slows down with ageing too. Thanks to those associated actions, the two skin layers can get back their density and global balance, therefore limit the creation of wrinkles.

Apply your moisturizer after the oil. Wash your face with your personalized YOU·OLOGY cleanser. Using the dropper, drop a small amount of the oil onto your fingertips and gently massage into your skin, focusing on any areas of concern.
More information about Beauty Oil is available here.