As many of you know, I was asked to attend an EU Exit Partnership Conference with the British Embassy last week. Please find below 5 key EU Exit messages from the day.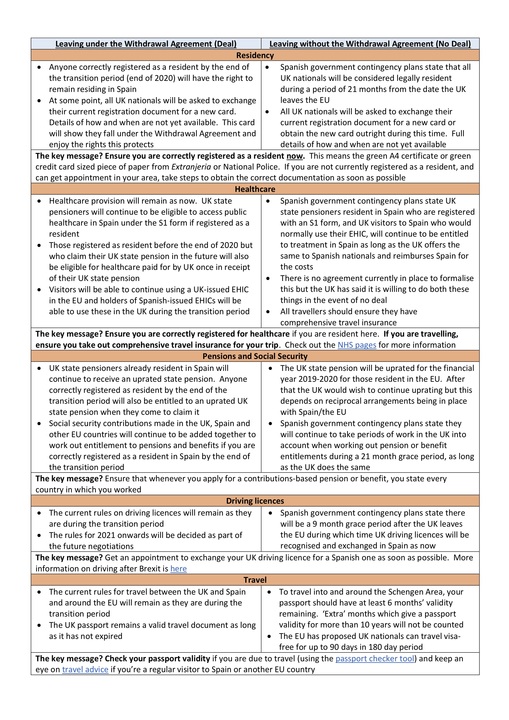 Things could change during the course of this week and therefore please stay up to date by signing up for updates to the Living in Spain guide here
Additionally, Spanish Royal Decree
– Please find the Royal Decree video
– Please find a statement on the Spanish Royal Decree here
– For more on the Royal Decree see here on the Spanish Government website (in Spanish).
Key information for UK nationals:
– The Spanish Government's Brexit website
– key information for UK nationals is in the Embassy's Living In guide
– A link to the Facebook Live Q&A where you can see the questions people have been asking, plus a document with answers to all the questions that the Embassy weren't able to answer during the session. This has some really useful information on driving licences, travel, healthcare and so on.
– A link to their recent outreach event in Madrid. If you go to minute 17, there's about 10 minutes on deal/no-deal and what that might mean for UK nationals.
And finally the next Facebook 'live' on the Brits in Spain Facebook page is on 18th March at 1600 (Spanish time). More information here. Get your questions answer by the Embassy by sending them beforehand as a message to the Brits in Spain facebook page.