TWO ORGANISERS – TEN WOMEN – TWENTY DAYS – EIGHT TONS OF FOOD
At the beginning of June during a brainstorming session, we came up with the idea of running a Costa Women Online Pop Up Shop. How difficult can it be we thought? Little did we know, the monster we took on!
With just 3 weeks to organise our first ever online pop up shop festival, we realised we had a challenge on our hands. We had 10 shopkeepers, some with absolutely no online or Facebook 'live' experience. What we did have, was an abundance of enthusiasm and support, with the added incentive of being able to contribute to a charity. We all agreed on the same charity to benefit from donations and also from a percentage of the sales. The charity we chose was Bancosol Alimentos. They distribute food to those in need throughout Spain via charities and associations to help the most vulnerable people in society and currently supply food to 1.5 million people.
The event took place over 4 days, and we had over 870 visitors to our online shop with over 11,500 comments and reactions to our shopkeepers posts. So far, we have raised enough money for over 8000 kilos of food which can now be distributed thanks to our shopkeepers and customers and to everyone that has donated so far. This is roughly what 8000 kilos looks like – what an amazing job!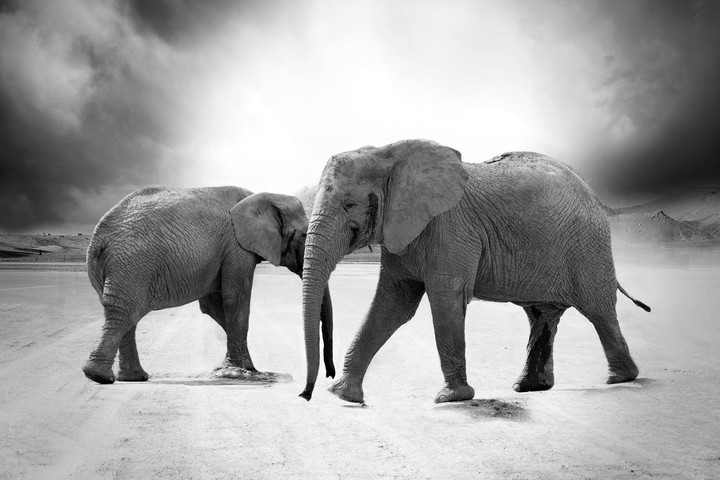 There was so much planning, creating, organising and co-ordinating, that with just 20 days from the idea to launching the event, it consumed our days. We also had so much fun and laughter throughout the event making every second worth it.
Thanks to the support of our fabulous Costa Women "Shopkeepers" everything came together with some minor hiccups, but on the whole, it was a very successful first event. So much so, we are already in talks about similar events in mid-September and a larger event towards the end of the year. Details of this event are under wraps for the moment – but be assured, it will be an event to round the year off on!
The reason we agreed to organise an online pop up shop was because of recent events, we have found more and more businesses have adapted by having to continue their existence and work online; the trend is also the same for buyers!
People are also very passionate about helping small local businesses. It reminds me of when we all shopped locally and where everyone knew their customers personally. It is far easier to connect with that small business on a personal level. It really does make a difference! Even online, we have found that we can still have that personal touch as we see the personalities come to life behind the words of text written on a post or even in a blog! The Pop Up Festival was able to bring the shop to the customer. It was fantastic to see the live reactions and questions appearing in the chat from the customers which was a perfect way for the Shopkeepers to directly get to know and understand their potential buyers. You can find out more about the shopkeepers by continuing to read or by visiting
In summary, here is some information from our shopkeepers that we hope you find helpful.
Coral from Positively Organics was the first shopkeeper to introduce herself. She had partnered up with a friend during lock down creating an online organic clothing company with positive statements, Tee's and masks that make a difference to everyone from the customer who buys the item and wears it, to the farmer and the environment. Wear clothes that matter and make you feel good wearing! https://www.linktr.ee/PositivelyOrganics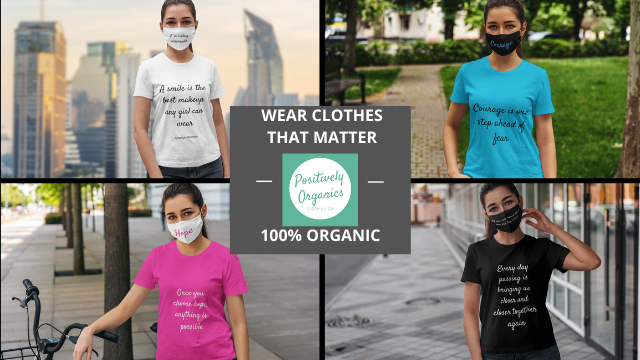 Lesley Elder has a very successful jewellery business and people were always telling her they would love to start a business from their hobby, or learn to do something creative. This gave her an idea for a new project!
"I learned such a lot setting up my Seahorse jewellery business and have now put all of that information into a new programme called RAPID START – LAUNCH YOUR CRAFT BUSINESS IN 5 DAYS. I really love helping other women with their business ideas and it was amazing to see the amount of creativity already in the first run of the programme."
To find out more about this opportunity, visit https://www.launchyourcraftbusinessin5days.com/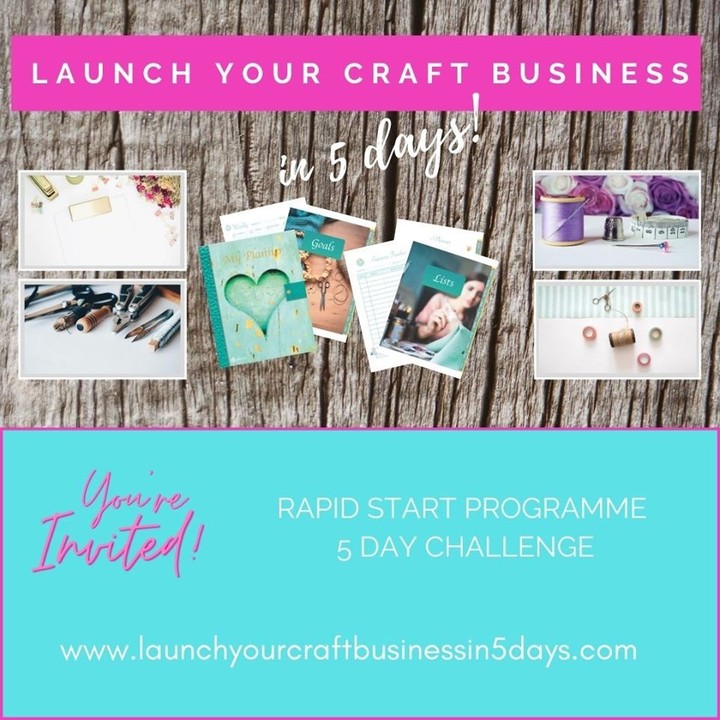 Jan from Tea Crush offers exquisite high-quality teas from selected environments and remote sources which guarantee purity and flavour. Tea Crush pride themselves on their knowledge and massive range of teas and coffees. They have a wonderful gift selection available and all products can be bought from their beautiful shop in central Fuengirola or are also available online via www.teacrush.eu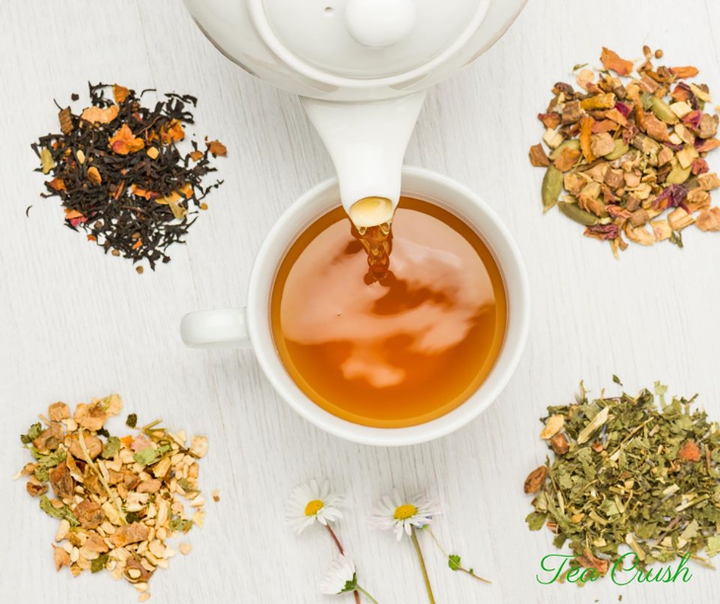 Sara Haley from Mapuchi Moda was delighted to welcome winner, Edith Farminer following her success in the competition, held during the inaugural Costa Women Pop Up Shop event.
"The response to our involvement in the event was amazing and the interaction on our live videos was superb. This gave us the main opportunity to launch our new online shop.
The choreography arranged by the organisers was very professional enabling all the shopkeepers to achieve positive results and visibility with their allocated time slots.
With the success of our recent competition we'll be hosting another beginning 1st Aug so stay tuned and discover a whole new world of fashion at www.mapuchimoda.com."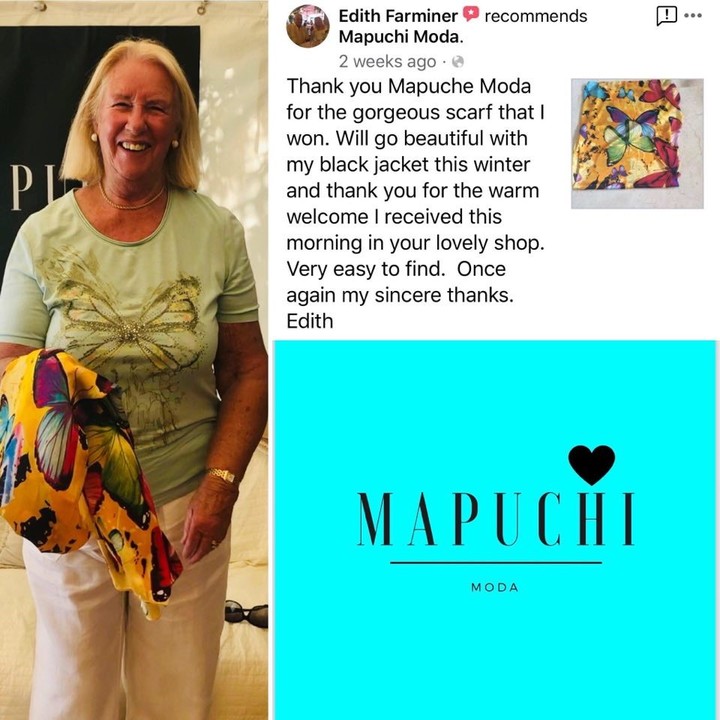 Joanna brought us the Guide to Malaga. The eBooks really do bring you the best of Malaga whether you are on holiday or live here all year round.
If you are planning a visit, then your must-buy is 'Malaga on a Short Break'. It is literally all you need to get the absolute most out of the city.
If you are craving Malaga food or fancy creating an easy gourmet meal from Malaga, then 'Malaga Fine Wining & Dining' is the perfect addition to your cookbook shelf.
Enjoy the best of Malaga and get 25% off list price with the code POPUP plus help a good cause at the same time, as 10% of all Guide to Malaga proceeds when you use the above code go towards the food bank charity Bancosol.
https://www.guidetomalaga.com/shop/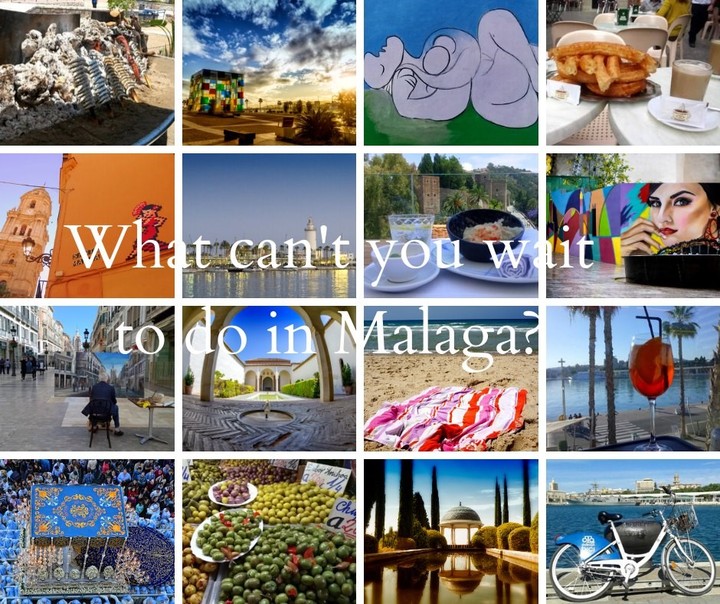 Stef is an independent Usborne Organiser and has been super busy with her wonderful children's books business that she is looking for "book buddies" to help her distribute books locally in your area. For more information, contact her directly on Facebook https://www.facebook.com/englishbookstop/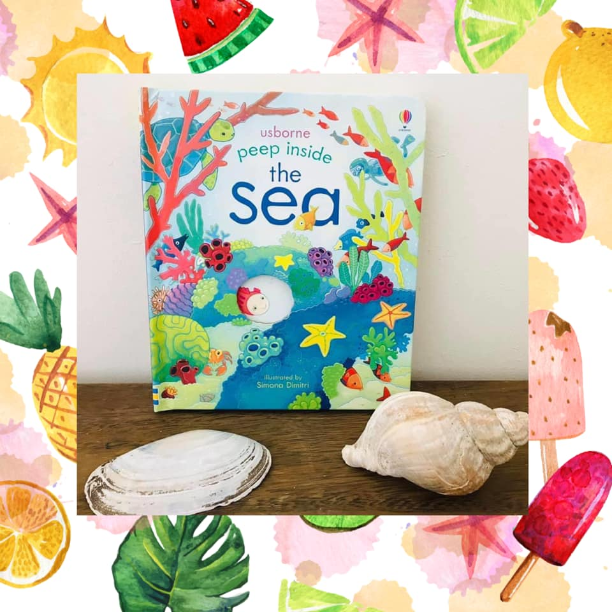 Inez invited us to fill in her wellness survey to find out your protein factor, how many calories you should have, and other useful information. Click on the link to access the survey to complete a mini wellness evaluation https://inezrobinson.com/wellness-evaluation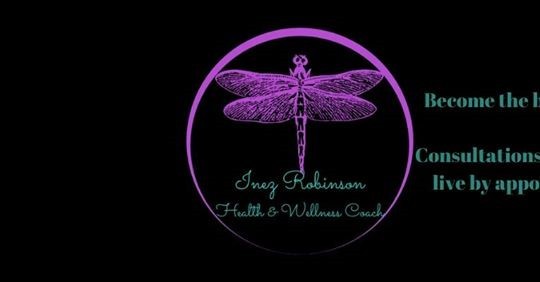 Anke asked,
"Do you have a Tech Monster to tame? If you're tired of "fuffing around" with it and feel frustrated, if you're dreading it so much you've not even started….. let's do it TOGETHER to get it done fast + fun guaranteed".
Get the details here: There is a link to book a free planning chat to help you work that out – https://www.ankeherrmann.com/costawomen-pop-up-shop/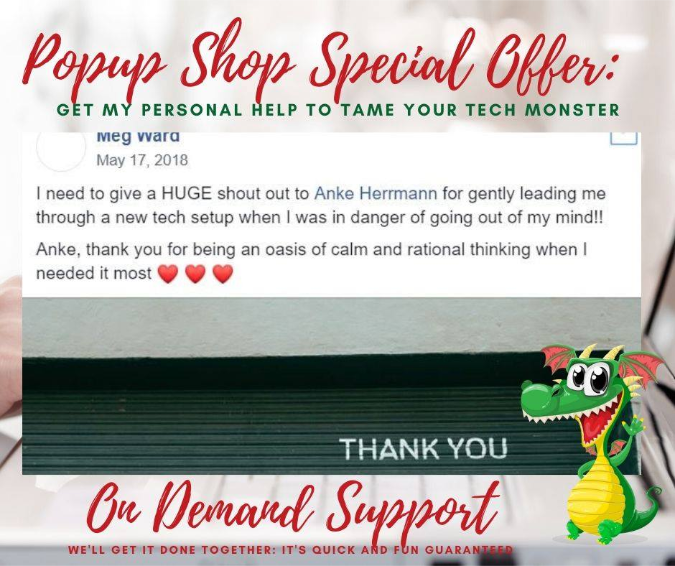 Following on from the information Sarah Elizabeth shared during the pop up shop, she can now share this fabulous business opportunity and the fact the company she represents are now launching the countries listed which means she is now licensed to sell to over 31 countries. Exciting times, even in the times of Covid as this is a business opportunity that can be operated from the safety of your own home and has no limits on reach. https://customers.maxx4.com/ref/SarahHartley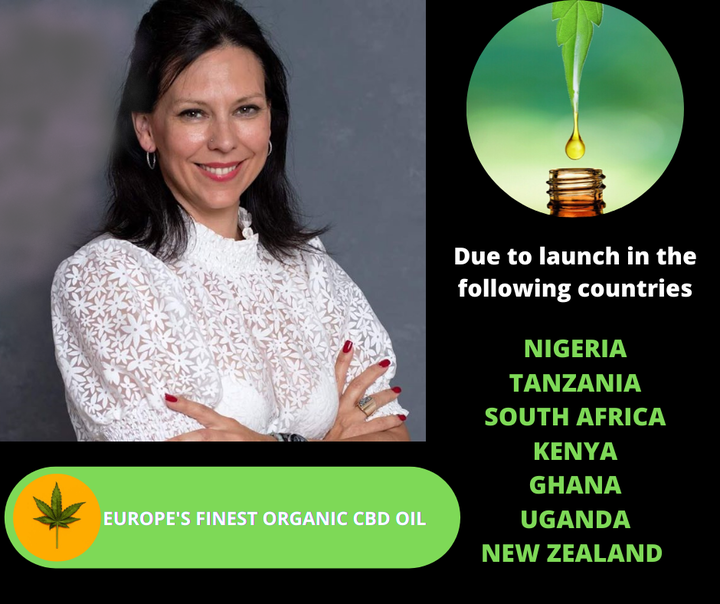 Nikki had a truly crazy year –
"who could have imagined as we celebrated the new decade at the start of 2020, that we would be facing a global pandemic – life as we knew it changed beyond measure.
For those couples who had planned wonderful destination weddings, or any wedding at all, they have had to make a heart-breaking decision to postpone for the welfare of their guests.
I have been so pleased that I have been able to accommodate nearly every date into 2021 and, to give a positive spin, hope it gives my couples the opportunity to plan extra special touches to make their day memorable.
I am a storyteller and love to create individual, bespoke ceremonies which set the tone for the celebration. The ceremony should not be an afterthought – it should be a true reflection of the couple – their likes, dislikes and personalities".
Traditional or not, religious or not, spiritual or not, theme or not – there are no rules with Nikki as a Wedding Celebrant. When guests tell her that they have never been to a ceremony like it before, how personal it is and how her couple's personalities literally ooze from the delivery – she knows she has done a good job!
Find out more at www.costacelebrant.com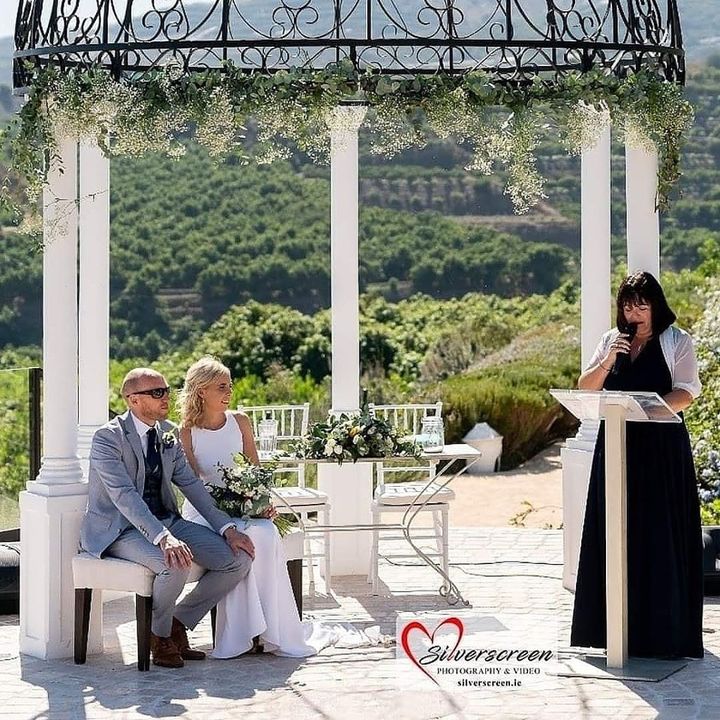 Almost all of our 10 shopkeepers had never done any live social media. Every single one of them overcame their fears and created some fantastic informative content throughout the weekend. Costa Women is the largest community group of women in the whole of Spain, and does have a fantastic support network both socially and through business. This was shown time and time again over the weekend. It was immense – it was a privilege – it was an honour to be involved. The Pop Up Shop is still open on Facebook and members are still joining, buying and donating to the charity.
CLICK HERE TO JOIN https://facebook.com/groups/CostaWomenPopUpShop/
Ali Meehan, Founder of Costa Women, said,
"There has been a flurry of excitement about our popup festival and we still have people joining the group even after the initial sales have finished. In these Covid times, being able to support local women in business PLUS raise money for a worthwhile cause has been a joy as we move the focus from ourselves to others. With so many people using Facebook, the Pop Up Shop Festival concept is a brilliant way to get your product or service to a wider audience, support our local Women in Business and build the community"
Costa Women is a community of ladies throughout the whole of Spain. They host 33 local groups, created around 100 online events over the lockdown and celebrate the multicultural diversity of 127 different nationalities within their network. For more information on how to join for FREE visit