Meet Fionnula Fitzsimons, one of our Alicante based members who founded the Darkness into Light Charity in Spain in 2018 in memory of her brother. The charity provides an opportunity for people to connect with their local community and to show their support for those who have been bereaved by suicide and to continue to raise awareness in the global fight against suicide and self-harm.
Hello Fionnula – how did you end up living in Alicante?
Before I moved to Spain, I was living in West Sussex. It was beautiful – an enviable house that was right on the beach. However, there was one problem – I was never there! Commuting and travelling for my job meant that I was never able to spend time to really enjoy where I lived. I was travelling a lot and when I was commuting to London, my day started at 5am with a two-hour drive to London. It was dark when I got up and dark when I got home. After a long international trip in 2011, I took a holiday with my partner and over dinner one night we were discussing the future. We talked about what we would love to move to a country where we could live a better quality of life, while both continuing to work. We both loved Spain, and within six months from that conversation, we moved permanently to Spain.
I have quite an unusual and quite a niche job. I work with technology clients and industry technology Analysts and advise on strategic communications. It's a role that I have been doing over the past 20 years and I love it, as it keeps in tune on what is happening in the world, how technology is changing on a global level. It's a great role which involves a high level of knowledge of the communications in general and I am lucky to continue in this role as part of my own consultancy business.
Give us three reasons why we should move to Alicante!
Well, as I am writing this, we are in deepest November and while it's a little chilly – the sun is out! It brightens the spirit and warms the soul. I love living in the Costa Blanca as it has everything! You could be on the beach in the morning and in the deepest mountains by lunchtime. Inland Costa Blanca is beautiful with fantastic scenery and nature in abundance. The quality of life is so much better.
Darkness Into Light is a project you have created – tell us how that started?
Darkness into Light originally started in 2009, in the Phoenix Park in Dublin, when 429 people set-off on the inaugural Darkness into Light. Moving to 2019, Darkness Into Light is now a global movement that has grown year on year and in 2019 over 200,000 people took part in 150 locations, in 16 countries across 5 continents.
Each year the walk provides an opportunity for people to connect with their local community and to show their support for those who have been bereaved by suicide and to continue to raise awareness in the global fight against suicide and self-harm.
Darkness Into Light – Costa Blanca started in 2018. Back in 2015, my wonderful brother died through suicide. Words cannot express how devastating it is to lose someone through suicide.
During the time I was back in Ireland to attend my brother's Funeral, I saw many advertisements for Darkness Into Light. Up to that point, I knew little, if anything, about Pieta House or Darkness Into Light, but when I saw that it was a charity walk about the awareness and prevention of suicide and self-harm, I knew I had to do it.
For the next two years in Spain, I used to do the walk by myself in memory of my brother. In 2017 while watching the sun rise on the beach, I thought that there is a need to have Darkness Into Light in Costa Blanca. I knew that there was an annual walk held in Costa Del Sol (by our wonderful colleague, Michael O'Halloran) but felt that it was also needed in Costa Blanca. Along with my co-Founder Beverley Duffin, we set up Darkness Into Light in Costa Blanca.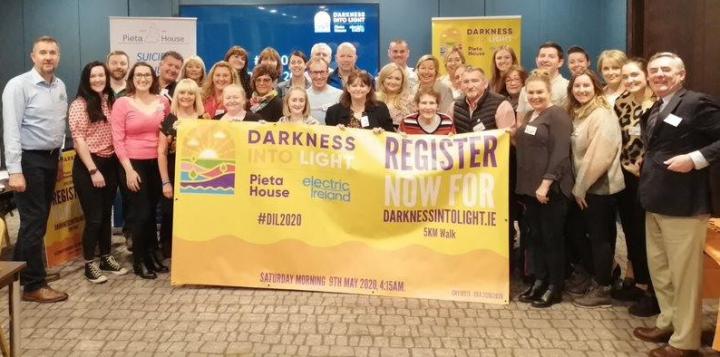 What's the biggest misconception people have about suicide?
There have been many misconceptions about suicide, but thankfully many organisations such as Darkness Into Light are striving to change this. There is a belief that people should hide their feelings behind a mask and not to talk to someone if they are feeling depressed or suicidal. Our aim is to get the message out there that 'its OK not to be OK' and to talk or get help.
What has been the project's greatest challenge?
The greatest challenge for Darkness Into Light, Costa Blanca was, and still is, is to communicate the message within the Spanish Community to be more open to talk about suicide and self-harm. For many reasons, the issue of Suicide and self-harm is often be a closed subject. However, this pattern is starting to shift and working with like-minded organisations, like that of our Partner Charities – ADIEM in Costa Blanca and AFESOL in Costa Del Sol, we are getting the word out that help is here if you are feeling suicidal.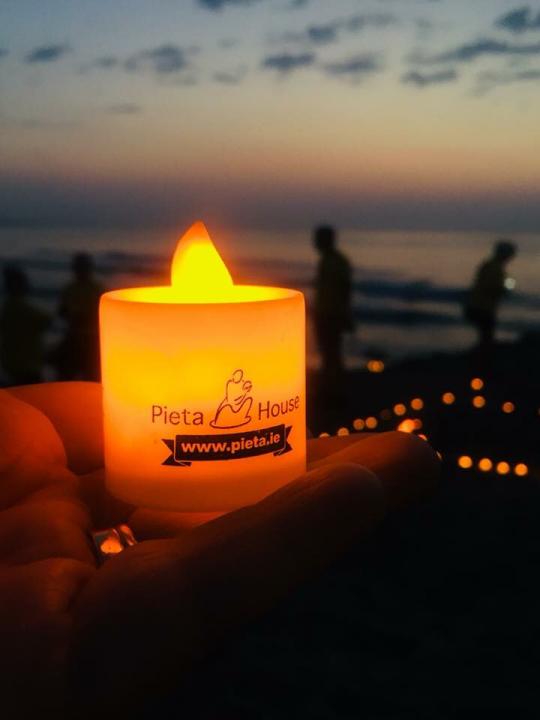 Have you noticed suicide amongst expats being a concern?
According to WHO's 2016 suicide report, Spain ranked 130th of the 170 countries listed. Spain had an overall suicide rate of 6.1 per 100,000 persons. Spanish men are three times more likely to commit suicide than Spanish women, with a majority ranging in the 40-49 age group.
We have seen some patterns of concern in the expat community. Generally, these can be instances of loneliness and feeling of isolation after the loss of a partner.
Some tips if we are concerned about a friend's mental health?
First of all, you should take this really seriously. Someone who's talking about feeling suicidal is likely to try to take their own life. Honour the person's trust by showing them kindness and compassion, listen without making any pre-judgements. Reassure them that you'll get them the help they need. Often when a person is feeling suicidal, they may feel helpless and fearful, so offer them the resources which can offer help and encourage them to receive professional help.
Be supportive and vigilant. Involve other family members and friends as necessary. Let this person see how much they are loved and wanted. Although they may ask you not to tell anyone about how they are feeling, it is crucial to tell certain people (possibly their parents, family or friends) who can help you to help them through the crisis.
Try to keep your friend or loved one active. Go for walks, sit with them and try not to allow them to spend time alone.
Is social media a help or a hindrance and why?
Social Media can be deemed a double-edged sword. On one side, it can create a sense of anxiety and depression. For example, flicking through particular social media sites can give one the belief that other peoples lives are better, happier and more fun, which can lead to a feeling of self-deprecation or a loss of self-worth. These can have negative consequences if not managed correctly.
However, social media often can also be a huge help. There are many great organisations that can be easily reached, if someone is feeling suicidal. Confidential help lines, text or email services are available, as well as many places that you can go to in person.
The most important aspect of social media is not to let it take control, but to try an have a healthy balance.
Best piece of advice you've ever been given
The best piece of advice that I was given from a young age is to always try to see a positive whenever a negative situation arises and be thankful every day when you wake up. Sometimes indeed it may feel like a difficult thing to do, but I always ensure that over my morning cup of coffee, I take a few minutes, enjoy the silence and be thankful for where I am today.
Something you will achieve by the end of 2019?
We were blessed to have completed a second successful DIL walk in Costa Blanca in 2019, and our work never stops in aiming to achieve more. Our aim is to continue to raise the awareness of what Darkness Into Light to the Spanish and international community.
Next year will be an exciting year for us to build on our momentum. We are delighted to be the Partner Charity for next year's St' Patrick's Day parade in Costa Blanca, which is a huge awareness campaign for DIL and for ahead of next years walk. The parade next year will take place on Sunday 15 March in Costa Blanca and our Darkness Into Light walk will take place on Saturday May 9, 2020 at 05:30am.
How can we get involved?
As with any new Charity, it is the work of the Volunteers that are the backbone of any successful organization. We have been very lucky over the past two years to have the most wonderful volunteers that have helped to make our walk successful.
Now that we are growing, we are always looking to increase our presence with more Volunteers in any capacity. Currently we are looking for volunteers to help us with our campaign on St Patrick's Day in Costa Blanca. Anyone out there that would like to help us with a float for the parade or help us on the day itself and march with the team is more than welcome.
Additionally, we are also looking for volunteers for our Darkness Into Light 2020 walk in Costa Blanca.
If you are interested in either or both of the above, we would love to hear from you – just send a direct message to our Facebook page – https://www.facebook.com/DILCostaBlanca/
Where can we find out more?
More information on Darkness Into Light Costa Blanca can be found at:
Facebook: https://www.facebook.com/DILCostaBlanca/
Twitter: @dilcostablanca
Darkness Into Light: www.darknessintolight.ie
Darkness Into Light Costa Blanca: https://www.darknessintolight.ie/event/costa-blanca
Thank you Fionnula!