Discovering that different places in Spain offer different lifestyle choices, meet Glenys Nicol who found that her first home in Spain was great for holidays, but not perfect for a permanent move. Read why positivity keeps her going and the importance of don't worry, be happy.
Why Spain?
I always wanted to retire to the Mediterranean and almost 20 years ago decided Malaga province was the place for me. I spent two weeks driving around and found Casarabonela and knew straight away it was the place for me. A year later I bought a house there to use for holidays knowing I could retire there eventually.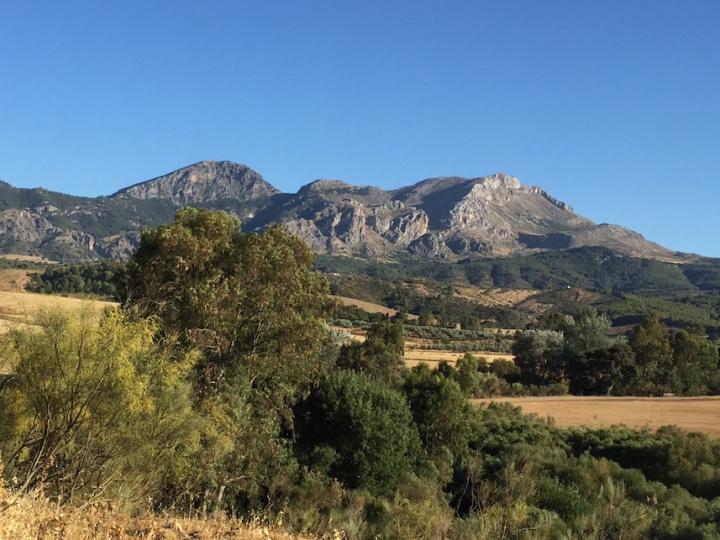 Tell us more about your home-finding experiences?
After five years of retirement in Casarabonela, a very pretty village on the edge of the Sierra de Nieves nature reserve, I was finding life there a bit cut off and lonely especially during lock down. I've been spending a lot of time in Alora. It's a bustling little town on the direct train line for the city, the airport and the coast and the Spanish and expats are all so friendly. I decided that Alora would be a better place for me.
Was that a challenge?
It was a difficult decision for me as my house in Casarabonela was my dream home. However, I was really enjoying the company of new friends I had met in Alora. I bought a small patch of waste ground with a small cottage and converted it into a studio with a beautiful garden and swimming pool. I was spending more and more time in Alora. I loved the garden and pool but found it hard living in such a small studio. So, this year I bought another two bedroom house to renovate and finally live permently in Alora.
What advice would you offer for Women thinking about moving to Spain?
Think carefully before committing yourself. What you are looking for on holiday is very different from where you want to live permanently. Also be sure to have some savings put aside for a few months to set yourself up especially if you do not have a job lined up straight away.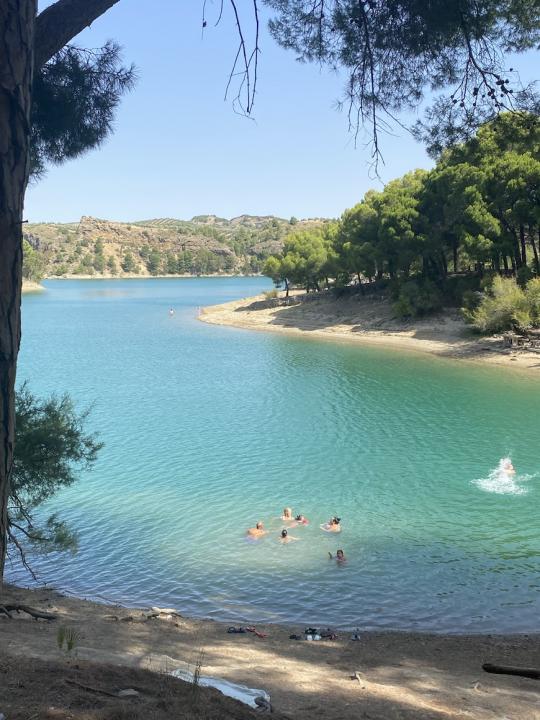 What is retirement life like in Spain?
I have a wonderful retirement here. I work as a volunteer once a week in a second hand charity shop. All proceeds go to Esencia Animales Alora which organisés neutering of stray cats, setting them up in colonies locally and finds homes for stray cats and dogs. I do a lot of activities to keep healthy – yoga, meditacion, massages and go walking in the mountains with my two dogs. I go once a week to the city to saxophone and Spanish ckasses. I also really enjoy going to the coast as I really enjoy swimming in the sea. I love Marbella and Torremolinos.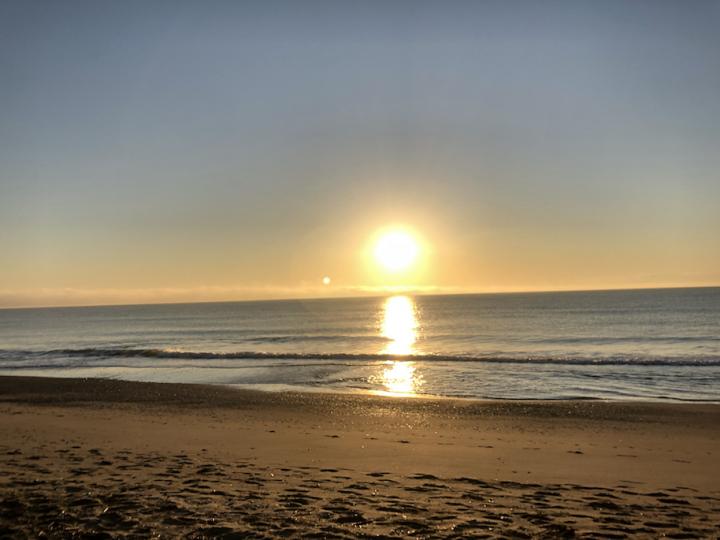 What are you grateful for?
I am so grateful to live in such a beautiful part of the world. I have travelled worldwide but since the Covid restrictions I prefer to make the most of all the local attractions and have not been further than Cadiz province. I have so much to enjoy on my doorstep and it's so much easier and more enjoyable than trying to travel with all the restrictions at the moment.
Who would be on around your dinner table?
I would put Queen Elizabeth I and Mary Queen of Scots sitting next to each other. They never met and it would be fascinating to see these two powerful women coming from a male dominated society as well as how these rivals would react to each other.
No party is complete without music so Bob Marley, Mahler and Ella Fitzgerald would all be at my table in the hope that they would all perform after the meal.
For scintillating conversation I would have Jean Paul Sartre, Stephen Hawking, Brian Cox, Jo Brand and Lee Mack.
And to eat, a huge buffet with roast game birds, rare beef, fresh wild salmon and a large selection of vegetarian dishes followed by British desserts – trifle, cranach and coffee and walnut cake – not to forget à selection of home made artisanal ice creams from my favourite Alora Heladeria.
What's your secret weapon?
Positivity!! If you put your mind to it you can do anything if you think positively.
Do you have any favourite sayings?
A bird in the hand is worth two in the bush. You can dream as much as you want but making realistic goals into reality is much more satisfying. Having said that, think big when planning. Get the most out of your dreams and never give up.
One thing you had to bring with you when you made the move?
That's easy. The pictures and photos that bring back such happy memories of past events in my life before Spain
Favourite song and why?
I love the song « Don't worry, be happy ». It has seen me through many difficult times. If you're feeling down try singing along with this song a couple of times. It's such a morale booster.
Something you would tell your 'younger' self?
Dont hesitate if you want to do something positive and don't let others talk you out of it.
Thank you Glenys!
If you want to share YOUR story with us, please complete the online questionnaire here