Mel O'Gorman Davies decided that life in Spain was not to complicated after her visit in the 1970s. Her love of the ocean and words brings her a beautiful path to grow old gracefully. Read more of her story
How did Spain convince you it was a great place to live?
Back in the 1970s it had to be somewhere neutral, not too big, too complicated. A wonderful holiday in a camper van at the end of the 70s in remote northern Spain convinced us that Spain would be the place, if we ever had the money.
Where do you live in Spain?
La Herradura – for its micro climate, for the geniality of its local population, for the ever-expanding creativity of its population of 'blow-ins'.
What was your biggest challenge for the move?
I was concerned about being too cold in the winters (after living in Africa for three decades) and being bored in mid 2007. Neither materialized and I have learned from this to always face your fears and push through them.
What would be your advice for Women thinking about making the move?
Spain is not for everyone. Try it out for a few months and if you feel at home then make a commitment to a bit longer. Places will eject you equally if you don't fit in.
How do you spend your time?
For the first few years here I divided my time working on my foundation in Zimbabwe, Shingirirai Trust, and getting to know the terrain here.
I started a monthly discussion group on a range of topics, some very down to earth and others more esoteric. Then I had the privilege to co-found a sea ecology group involved in all kinds of ventures to do with awareness raising at community level on marine matters and see it grow into Asociacion Amigos del Mar, now with its own facility in the local castle that is moving towards becoming a marine museum.
More recently I have become involved with Language Linkers, a new association based in Spain and linking refugees all over the world with volunteers in a variety of novel ways. Europe needs, I think, to develop a proactive approach to migrants and their potential to add to the vibrancy of this continent.
I am also writing (mainly collections of short stories for different target groups) and shortly publishing online etc. starting with my collection of children's books.
I love sea swimming year round and the release from the cares of the world this affords. I love that other worldly feeling during a long snorkel, looking at the amazing jellyfish in this area, especially in the summer months.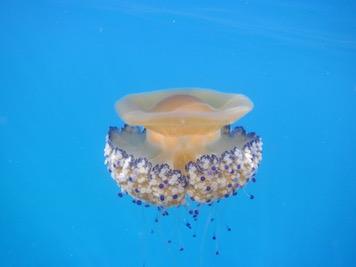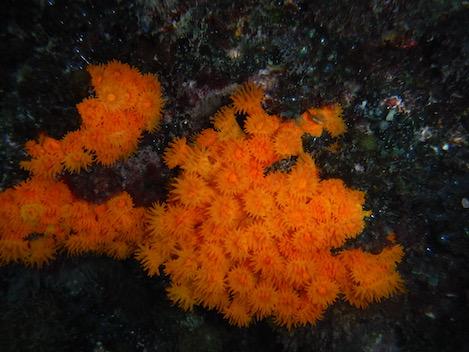 There are also so many creative opportunities here- painting, ceramics, photography, dancing, singing, hill walking etc. as well as excellent therapists of all kinds to help with ageing gracefully.
Something you are grateful for?
Opportunities to make a difference in one person's life, even if I never meet them again. Indulging in sacred conversation. Sharing with laughter the absurdities of being human. Living in a genial place surrounded by creative and caring people.
Your dinner party – who would you invite?
Paulo Freire, Mahatma Gandhi, Gloria Steinem and Betty Friedan, Gustav Klimt, Oriah Mountain Dreamer, Barbara Kingsolver, Elizabeth Gilbert, Bach, Mozart, Einstein, Galileo, da Vinci, Shakespeare, Dalai Lama, Greta Thunberg and many more. It would be a long dinner party where everyone would have a chance to meet with everyone else and have exciting and meaningful conversation and connection. We'd all bring our own favourite food to share accompanied by glorious music.
Your secret weapon?
My passion for connecting people.
Quotes you live by?
"What will you do with your one wild and precious life?" – Mary Oliver. I love this line because it provides the cornerstone of purpose for me each day. I also love:"Life is not what one lived, but what one remembers and how one remembers it in order to recount it." Gabriel Garcia Marquez. This is why I write – to make sense of the memories and my take on being human. Third quote- "Live as if you were to die tomorrow. Learn as if you were to live forever." Mahatma Gandhi
One thing you had to bring with you to Spain?
My computer. It allows me to express myself in stories, in reflections, in poetry. It enables me to stay in connection with valued friends and to reach out in new directions.
Favourite book, or song?
This is an impossible question. Why limit yourself to one particular expression of love and light either in song or words.
Something you would tell your younger self?
To be aware and grateful for unexpected opportunities throughout life. To allow life to unfold in weird and wonderful ways.
Where can we find out more?
Read my thoughts through my website liminal.es
Thank you for sharing your story Mel!
If you want to share YOUR story with us, please complete the online questionnaire here