Meet laugher loving Nancy Benn who ended up in Spain by accident and has decided to stay!
Why did you choose Spain?
Short answer, I didn't! Hubby & I wanted to travel & explore Southern Europe, but we needed to change our UK registered car & decided to buy a LHD in Spain. Then various circumstances (Brexit, a health issue, then the pandemic) necessitated staying put in one place & fortunately, we love the place we ended-up!
Where are you based and why should we live there too?
I'm based in Oliva, Valencia on the Costa Blanca, north of the main expat areas extending from Torrevieja to Javea. It's a working town (with a beach area 3km from the centre) so there's always activity in both the old town (of white-washed houses in narrow cobbled streets) & along the 1.5km Paseo in the new centre. Oliva has more than 10km of expansive soft golden sand beaches & dunes, but the cliffs & coves south of Javea are less than an hours drive away. Alicante & Valencia cities & airports can be reached in about an hours drive along the motorway. The area is green with citrus groves &, just inland, there are mountains, caves, rivers, lakes & forests. Oliva has a thermal spring & pool too, la Font Salada.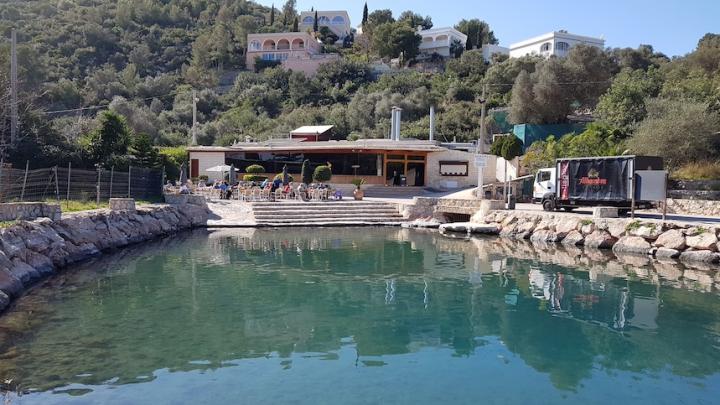 What was the biggest challenge for your move and how did you overcome it?
Deciding what to bring in the car & ensuring that I could work uninterrupted online. We left items behind a number of times in a number of places, but managed without & didn't miss these possessions. After exploring options to get online (satellite connections & mobile packages), I discovered that Spain has good wifi connectivity in all short-term rental homes & it's also easy to obtain a broadband contract.
How do you spend your days?
I've been a Virtual Assistant since 2010 so the majority of my week-days are spent working from my home-office supporting clients online. I'm the current volunteer secretary of the Oliva U3A & also leader of the Zumba group. Living so close to the beach, out of season I walk my dogs for miles along the sand & in the summer, I enjoy daily swims in the sea. I brought my trusty sewing machine with me so love to spend time dress-making, mending & sewing soft furnishing for my home. We have a ping-pong table & pool table so hubby & I enjoy games together. Pre-lockdown, we treated each weekend as a mini-holiday, getting out & about exploring the area & we socialised with friends more than we ever did in the UK!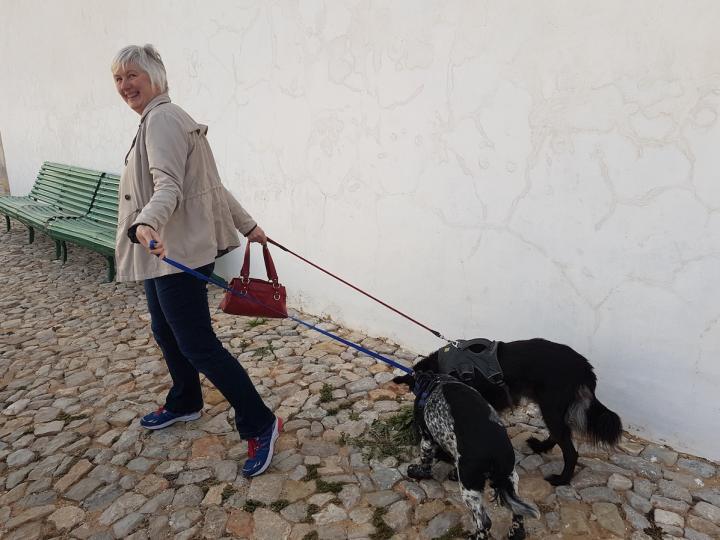 Something you have achieved in during the Pandemic
I am grateful that we settled in Oliva pre-pandemic & moved to a house by the beach on Spanish lockdown day 2020. The location did make it much easier to cope with lockdown. I'm fortunate that my day-to-day routine didn't really alter during the pandemic as I was already experienced at working from home, so this continued unaffected.
You are organising a dinner party – who would you invite and why?
I'd invite UK comedians so we could have a laugh & my favourites are: Stephen Fry, Adam Hills, Sean Lock, Bill Baily, Micky Flanagan, Sandi Toksvig, Susan Calman, Sarah Millican, Aisling Bea & Victoria Wood
What is your secret weapon?
Being organised, keeping my clients on track with their goals & negotiating all the admin, paperwork & officialdom necessary for moving to & living in another country.
One thing you HAD to bring to Spain with you?
My sewing machine as I sew to relax.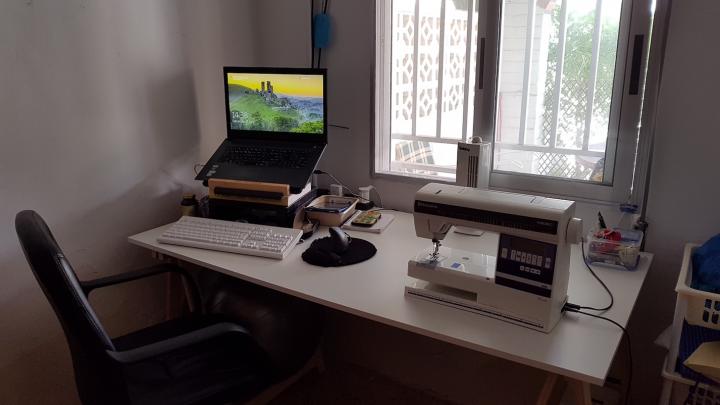 Favourite Childhood Book?
Narnia box-set as I love to be lost in fantasy stories of other lands & read these over & over as a child.
One thing you are most looking forward to when restrictions are lifted?
Seeing my family as I'm hoping my adult children will be able to come for a much needed holiday.
Something you would say to your younger self?
Be confident & determined; remain independent & don't get married too young!
Where can we connect with you Nancy?
www.nancybenn.com / Insta & personal FB: nancybenn1 / FB Page: nancybennva / Linkedin: nancybenn
Many thanks Nancy – happy sewing!
Do you want to tell us your Story? Complete the online form here