Meet one of our Spanish members, Susana who, after a life of international business has move back to Spain and is now living in the Maresme area. Susana talks about the challenges of moving back to Barcelona after a life overseas and the importance to "walk inside your story and own it".
Hello Susana, tell us about about your background?
I'm originally from Barcelona, my international background comes from the years that I worked for the Ritz-Carlton Hotel Company. That was back in 1996, when I got a promotion and an opportunity to grow professionally and make my dream come true to live and work in San Francisco and New York, as I wished since I was a little girl.
Where are you now living in Spain?
I'm based in El Masnou, a lovely fishing village/pueblo in the Maresme area of Barcelona. I have the most stunning views of the El Masnou Port, beach and the sea from my apartment's terrace, and a lovely view of all Teia, Alella and El Masnou from my bedroom.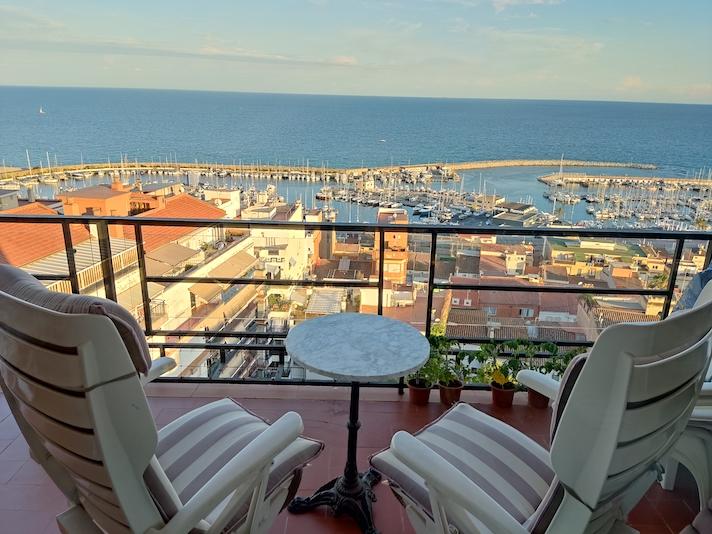 It is a safe and quiet location, near enough from the city, but far enough to live a quieter and healthier life. I love it here too, because I can drive to France even to just spend a day or a weekend. We are very close too from the skiing resorts in the north of Catalunya, like La Molina o Massella, that are ideal both for couples and families. I feel like being on holidays all year around.
What's been your biggest challenges of moving overseas?
Interestingly enough, I had no challenges when I moved from Barcelona to San Francisco, or from San Francisco to NY, because the hotel HR Director and my managers organised a proper move, onboarding and training. I am also very adaptable, and found my new life in the US amazing and I adjusted really well to the culture too.
The years that I spent working for the Ritz Carlton San Francisco, I met great people, made friends for life with whom I am still in contact, and the city had so much to offer, especially gastronomically speaking. I was motherless too, so I had more time and money to spend in my free time, hahah.
The challenge came when moving from New York, the second city where I lived, back to Barcelona. I had changed and developed myself as a professional and a person, and when I came back, everything seemed so different, so I had a hard time adjusting and it took me a long while to be as happy as before. If it were just for me, I would still be living in NY. The city that never stops. I was living in a house in New Hyde Park, a lovely village in Long Island and those years my life was perfect, spending great quality time with my first daughter who was born there and I had a very beautiful and comfortable house, where I used to entertain my US an Spanish friends.
What advice would you give to Women thinking about move to Spain?
It all depends on their personal situation. If they are married (with or without kids) and the reason to move here is to follow their other half, or if they move here for their own professional or life project. If they speak or not Spanish, etc.
My general advice is to get into El Maresme Group in Facebook to find international people like minded who also live in this area, to get in contact with Costa Woman Barcelona and of course to contact me too.
Tell us how you spend your days?
I spend my days juggling personal and professional tasks, especially since covid made us all work from home.
I have always enjoyed being a mom, so much that life made it a full time job for me since I divorce back in 2009. Although it was very hard for many years, emotionally and economically, as I was completely on my own, working for different companies/projects, in different cities and attending different schools, they have been the best pay.
Even with all the "challenges" and none of us being perfect, (not that I want to be) they have been the biggest source of inspiration and energy, transformed from the love, gratitude and admiration they've always had for me. We did not choose to be on our own, but we made the best of it, and always fought hard situations with loads of sense of humour and fun moments.
I had a dream, become an international talent and leadership writer, facilitator and speaker to be able to help many people, especially women, with my own experience and methodology based on the use and knowledge of emotional intelligence as a lever for change, innovation, improvement of relationships, commitment, loyalty and retention of talent. Well, I can tell you that I've had my own consultancy since 2017 and I am very excited to be in the driver's seat of my dream.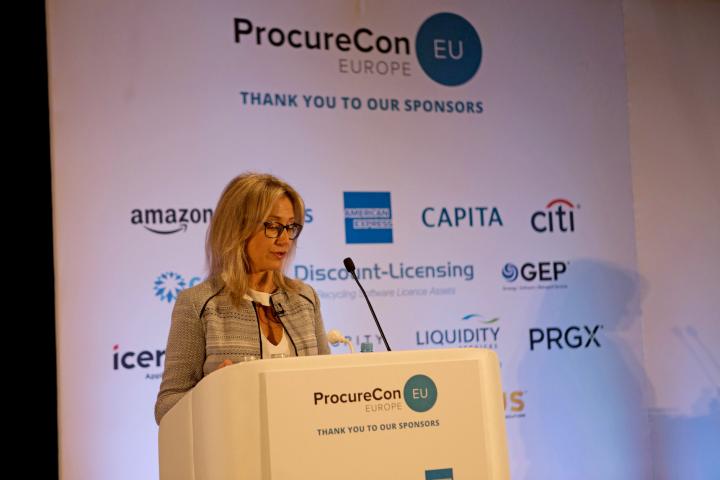 I have volunteered as a Mentor for Professional Women Network Association, a non profit based in Barcelona, for almost 5 years. It has been very enriching meeting other like minded international women of all ages and from different industries, with whom I have learnt as well as mentored.
One of my hobbies is cooking at home for me, my kids and my friends or going to restaurants to taste all sorts of cuisines, although my favorites are mexican, spanish and japanese. I love travelling and I wish I could travel a lot more
Something you are proud of?
The admiration of my children, my family, friends and clients for my values and dedication to helping others.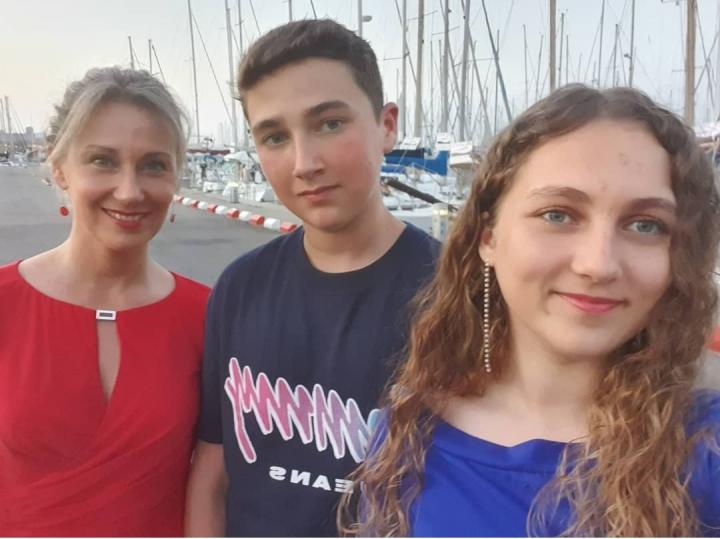 If you organised a dinner party for your favourite people, who would you invite?
I love this one. I'd invite Anaïs and Alec, my kids. I'd invite Madonna my adolescent idol, Freddy Mercury (he knew how to have fun at parties and has one of the best voices), el Duki (my kids love him and attended his concert in July, yes me included LOL) Brad Pitt and George Clooney (together more fun), Almodovar, and Woody Allen (two of my favorite film directors), Charlize Theron, Julia Roberts, Hillary Clinton, Meryl Streep and Michelle Obama, I admire their intelligence, values and their causes, and since it is a party, they are very fun too. Finally I'd invite Georgina Rodriguez, my kids' babysitter when we lived in Huesca and Lleida (yes Mr. Ronaldo's wife) because in my absence she was a second mom for them, and all my friends and siblings to have a proper blust. Oh yes, and Ferran Adria to cook for us all, how about that?
What's your secret weapon?
My ability to connect with the audience when I teach, or facilitate workshops or talks.
Favourite quote?
"You either walk inside your story and own it, or you stand outside your story and hustle for your worthiness" – Brené Brown.
I have chosen this one because I can relate to it and it is so true. We must believe, love, admire and trust ourselves if we want to achieve our goals and dreams, and they are one: be happy in this life we know. But don't wait for tomorrow, start today!
One thing you have to carry with you when you travel?
It is not a thing, it is my values and defending my team. I have been in trouble more than once for defending them, but I learnt to do it during the years that I lived and worked in the US. I had good, humble and hard working leaders who mentored me.
Favourite song?
"Non, Je NAi Rien Oublié" by Charles Aznavour, the Frank Sinatra of France.
Something you would tell your younger self?
"Failure is nothing more than the path to learning and perfection Susana; nothing more".
Where can we connect with you?
The website will soon be visible, it is under reconstruction.
You can find me and follow me in Instagram, Twitter and Facebook under this user name @susanaj39
In LinkedIn search for Susana Jimenez Aprofitalents Barcelona or use type this link
Thank you Susana!
If you want to share YOUR story with us, please complete the online questionnaire here