We are excited to bring our next episode of Costa Women TV – a platform where women who make it happen come together. Filmed before the lockdown, your hosts are Ali Meehan (Founder of Costa Women) and Angèle Cristina (Founder of Wondrous Online Women https://www.wondrousonlinewomen.com )
This episode is all about beauty – inside and out and the importance of self care.
Angèle meets Mapuchi Moda Creative Director and Buyer, Sara Haley and talks about finding your fashion personality. Our competition winner, Louise Brace, has a make over at the hands at Sara and Anna Scott, The Makeup Room. And Ali get make up tips from Anna.
Do You want to be featured next month?
For our May episode of Costa Women TV we have two competitions – one for you and one for your children!
Firstly, we want to hear from YOU! as to what you want to do after the lockdown has ended.
Please record your video and email it to us (address in image) and tell us 'After the Lockdown I look forward to…'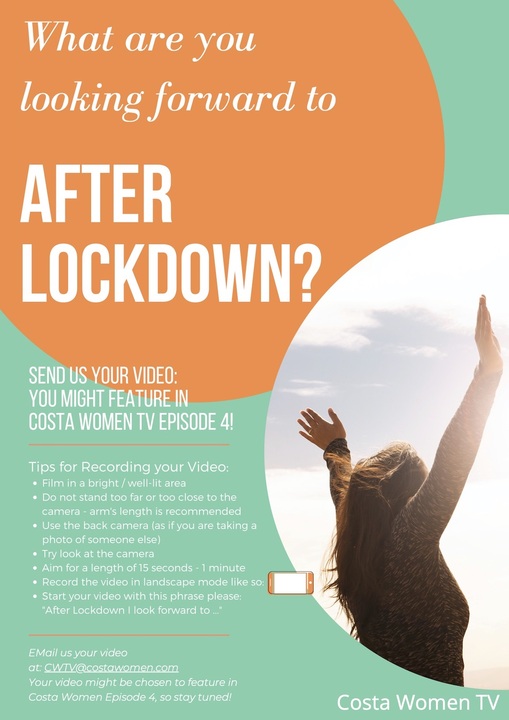 AND you can get your children involved too!
We are running a competition for children for our Costa Women TV May programme!
Send us photos of any crafting your children have been done during the lockdown. The most voted for will win a prize. Instructions and how to submit the artwork appear in the image!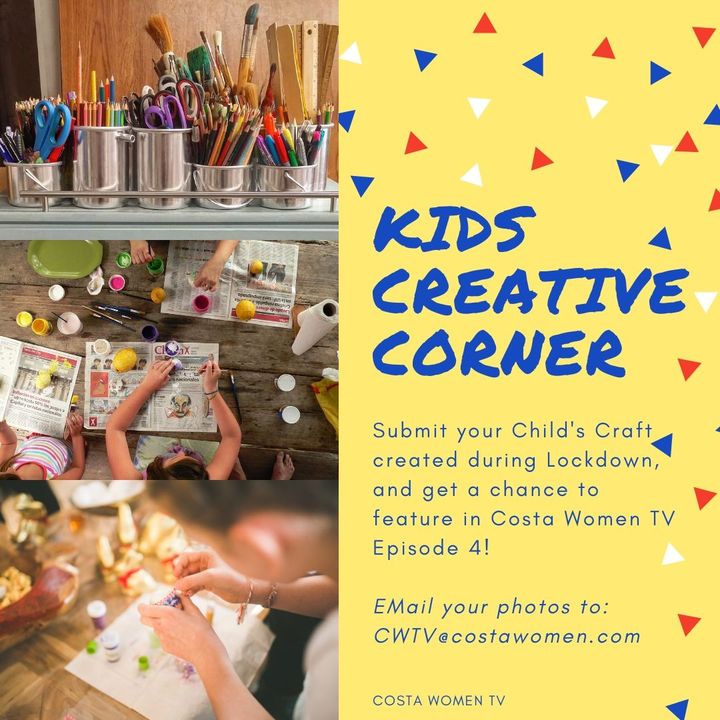 Thank you for all your comments and feedback on Costa Women TV. We are so pleased you are enjoying the programme!
This episode would not have been possible without:-
Sponsor for this episode, Lobster – http://www.lobster.es
Make-Up Artist – The Make Up Room by Anna Scott http://www.facebook.com/annascottmua/
Official Stylist – Mapuchi Moda from Sarah Haley http://www.facebook.com/mapuchimoda/
Angèle's hair – Peluqueria Vintage Malaga https://www.facebook.com/PeluqueriaVi…
And our awesome Videographer, Editor and Composer Benjamin Cristina https://www.benjamincristina.com