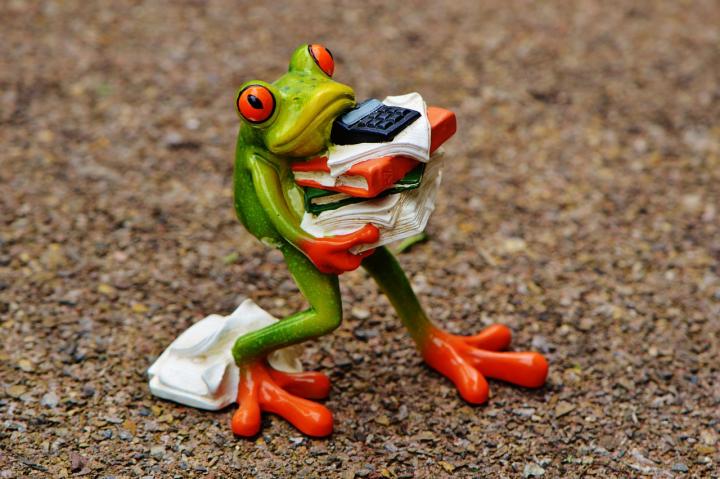 When it comes to social media, and especially Facebook too many people build obstacles in their way to getting started, before you can even contemplate a strategy or make a sale.
Having spoken to many business owners over the last 12 months, and most being members of Costa Women, I keep hearing that you find the biggest stumbling block is knowing where to start with how to compose your status updates and maybe even which buttons to press.
I completely understand your feelings of overwhelm and the turmoil of not knowing what to write in that big white space… it happens to me too.
BUT I have got to grips with all the knobs & whistles and as you probably know teach Facebook Foundation Skills as part of my own business as an educator and consultant.
So, let's talk nuts & bolts before we get into the 'crafting content' stage and see if we can't get rid of some of those niggling doubts.
Assuming you choose Facebook as your anchor platform on social media, if you are using it to communicate your business story then clearly you need a Page.
(If you're not quite sure how each looks to the public, take a look at my Page HERE and my Profile HERE and you will see some subtle differences)
Your own Facebook account is called a Profile, and whilst you can only have a Page created from within your Profile, it is against the terms and conditions of Facebook to use a Profile solely for business use – that's what Pages are for and they do have oodles more options and fun stuff that can make your life easier – honest.
You can quite legitimately talk about what you do on your Profile and when you're a member of a Group you are YOU not your BUSINESS … for now anyway
Firstly, you can't break Facebook. So, don't worry about clicking in the wrong place at the wrong time, but do maybe learn where the delete option is as a matter of priority.
Secondly, no one is watching! Well they are kind of, given there are 1.86 billion monthly active Facebook users but when you first start posting on your Page you just need to give it a go.
Don't even think about what people will say or do about your creative genius. You need to get comfortable with the navigation of your own admin area and how to write words and add an image that will mean something to you and the people you want to connect with.
I was speaking to a Costa Women member on Tuesday who said she had a whole list of Facebook posts and ideas of what she wanted to write and make them live, but hadn't, because was just too worried she was doing it wrong.
Now that is not going to help the world learn about your unique gift is it?
Here are few tips that I use myself to help me decide what to write and how to put it all together. I may not use all of these in one single post, but in general they are mental tick boxes that keep my momentum going when it comes to being consistent with my communication.
Think of a tiny tiny message you want to explain to your audience about what you do. Or a feeling that you're experiencing right now – it may be a refreshing thought, it may be a grumpy thought.

Share that sensation with your tribe. Write a couple of words and see how it feels.

There is a BIG song & dance in the world of social media about "ADDING VALUE" – and it's a valid one don't get me wrong BUT when you are first trying to find your 'story' you just need to speak from the heart and give it a go. Even for just a couple of weeks of posting 3 times a week.

Discover step by step your own creative process. But you won't know what that is until you try it on for size

Think in images – I write a few words and then look for an image to go with the feeling. Historically I've realised how important the right image is and also how difficult it can be to find the one that fits, so now I find the image very early on and it actually helps my train of thought focus on the theme of what I'm saying
If you want to understand the process of navigating your Page Admin and really make the most of what Facebook has to offer then please get in touch right HERE
We are running a workshop next Friday and as I write this only have a few spaces left. As well as Facebook The Next Chapter, Georgina Shaw will be giving advice on Mailchimp and Ali Meehan will setting you straight on your Buyer's Persona