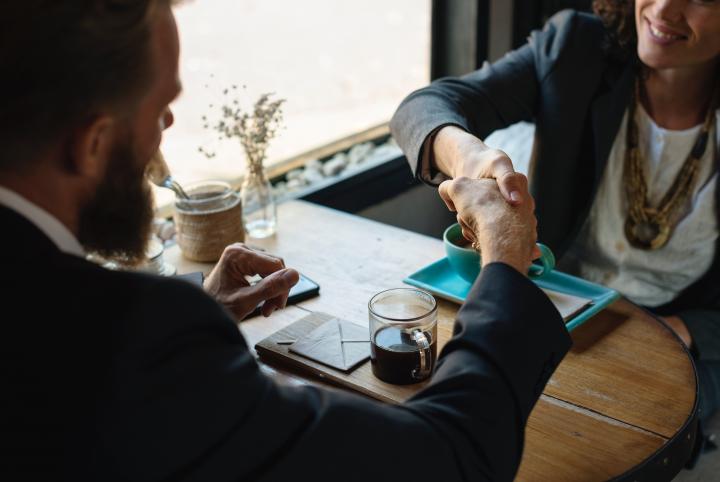 You may have heard of omnichannel marketing, where all available online avenues are utilised to help draw in customers to buy your products. But did you know the term 'omni-local' also exists and works in the same way? In essence, omni-local utilises all local channels to help drive online customers towards your brand.
By giving consumers a localised experience when they shop online, you give them the feeling of shopping on a traditional high street, with all the advantages that 'buying local' brings. The rise of automated technology allows brands the opportunity to replicate the levels of service multinational online retailers can provide, regardless of where their business may be operating.
So how you can make your online business feel like part of the local community?
Build a network
With the rise of the internet and the 'gig economy' (made up of freelancers, virtual assistants, and small business owners) having a postcode in a major city is no longer required to reach potentially millions of consumers.
Similarly, the need to stick to your own native country is no longer a prerequisite for making money. The internet has freed us from the shackles of small towns, allowing people to come together online to form a collective pool of talent
If you're a female entrepreneur, then alongside the Costa women network, there are many other groups both on social media and in the local area that you can attend to get to know your community. The relationships you foster online will be crucial to helping to settle you in (if you are a new expat) and will allow you to grow as an entrepreneur. (Read more: How to build your organic Facebook reach as an entrepreneur).
Provide a personalised service
Part of the appeal of shopping locally is that customers can, on the whole, receive a personalised service. Think back to the good old days of traditional retail, with the local shopkeeper greeting you by name and telling you about their latest offers. You can already see why this may be advantageous to shoppers.
People like to feel special and catered for wherever they're shopping. With online retail, you can create this same level of service within your store by using personalisation apps or plugins that track the user's history on your site and recommend products based on what might pique their interests. You can also use live chat and messenger marketing to get closer to your customers, especially ones who like quick smartphone shopping.
You can also make the most of local pride with your brand, getting local customers and businesses alike to support your mission.
Meet your customers where they are
Shopping local also carries the advantage of convenience. You know that if you need something, you can pop down to the local store and get what you need. And, if they happen not to have what you need in stock on that day, they will be happy to order it in for you, and you can come and pick it up at a time that suits.
If we're being honest with ourselves, fast and direct service is something that the major sites have been hot on since their advent. By contrast, local online retail has a hard time supplying at the same speed and volume.
However, this doesn't mean that small business owners can't provide a convenient service for their local, as well as international, customers. Subscription box services are a great way for online brands to anticipate their customers' future needs and plan ahead to dispatch the goods with a frequency that appeals to the consumer's need for ultimate convenience.
MyGeckobox, for example, is a kids' crafts subscription box service operating in Andalucia, Spain. The company delivers fun, educational craft boxes for children 3-10yrs, enabling customers to either subscribe monthly or buy online. Created by four British mums who wanted to put their creative talents to good use, this is the ideal example of a small local business that understands the needs of its customers.
Offer exclusive deals for local customers
When a new business opens in a small town, the excitement of opening day is palpable within the local community. Whether the owner is handing out free samples or discounts for their new customers, you can create this feel yourself within a business by exploiting geo-tagging technology with your online deals. An excellent example of this is Papa Johns who, when opening a new store, enabled push notification offers to be sent to all smartphone users within a three-mile radius.
The idea is to make your place of business (whether you have a brick-and-mortar premises or not) to feel a part of the local landscape. Geotagging technology is easy to set up when creating an online store. Make sure you track local conversions and allow these customers to be segmented into a local group to gain further discounts in the future. This will help you solidify your reputation amongst local clients, helping you build brand loyalty.
Become a destination site
Whether you are an exclusively online business owner, or you're opening up premises in Spain, you will need to make your site a destination in itself to win the favour of customers everywhere.
Do all you can to provide helpful content that answers your customers' questions and don't be afraid to explore your options when it comes to beating language barriers. You can pick up translators on freelancing sites like Upwork and Freelancer.com for a reasonable rate, or make product demonstration videos and upload them for free on YouTube.
The aim is to make your site the definitive place to find niche product and industry information.
Taking steps to make your online business feel part of the local community could bring you international acclaim further down the line as you grow. Get your branding on-point, network with other local entrepreneurs in your area, and make your business feel like a destination – even if you have no shop or offices in real life.