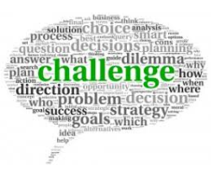 Life is never beige!
So, I have never written a Costa Women blog before – but Andrea's enthusiastic tips and Ali's relentless drive and motivation went into my brain bucket. Ever since we were handed the gauntlet of a blog challenge at our recent Business Breakfast meeting, 'Blog' has been rattling around…
I am passionate about life. And I am grateful to have come across Costa Women in my travels. An amazing group of supportive women all at different stages of life. An inspirational bunch. An inspirational 'tribe'. The buzzwords of today keep mutating. I'm old enough to have been affronted by the word 'mouse' when it was first introduced to a QWERTYUIOP keyboard!
I have had a fantastic career across many industries: marketing, advertising, travel, music, hospitality, health, education, and interior design. I had passion for them all as I embraced new learning and the challenges each role presented. There were synergies between industries, but the valued common denominator was People. And what a diverse mob we are! Our 'humanness' connects us, and how we treat each other is one of life's valuable lessons. It costs nothing to be kind. It costs nothing to be helpful, respectful, considerate or understanding. The abundance of knowledge we gain in return, strengthens our character.
Life isn't complete without the balance of hardship. It's not all a bowl of well-placed cherries!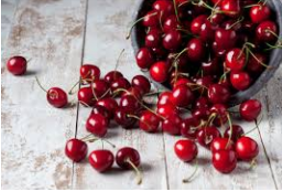 Being true to yourself is something we all need to access on a regular basis. Gut instinct is such a wondrous tool and we need to remind ourselves to tune in and listen to it. In today's techno-racing world we still have the best, miraculous, machine encasing our soul. We can all harness our own unique power. And our diversity is what makes each one of us truly special. No matter what we face in life we all have the resources within to rise to the challenge.
Coming together as Costa Women is such a positive experience. It makes me happy to have met so many warm and wonderful friends travelling on their life's journey. At the moment my life path is freedom and self-nurturing. It hasn't always been that way – but I am relishing in the NOW!
Business-wise I am embracing the discoveries of being a female entrepreneur and the exciting challenges that go with that. I am currently looking at a new venture which will complement all I have learned over the years. Grateful for wifi, I have been avidly reading and devouring copious webinars! In my life I have hatched a couple of amazing daughters (my personal favourite achievement!) and now I am hatching a new business plan. I think it's empowering to stretch outside your comfort zone. I learned that at birth.
When I came to the Costa del Sol (almost a year and a half ago) I was employed on a short-term contractual basis. It was an interesting experience… When my contract ended I started up my facebook business page: @lovethisspaceinteriors to reset my career compass. I have always loved interior design – no doubt subliminal from a young age as mum made soft furnishings and dad had his own painting and decorating business.
https://www.facebook.com/lovethisspaceinteriors/
I think we all need our own special space just to 'be'. To be able to breathe at our own pace; to find solace from all the busyness outside our walls and restore balance in our lives.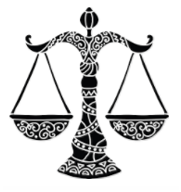 Helping others achieve a space they will love has always made me happy. And everyone has a different need. I enjoy helping people – coming up with design solutions; offering advice and transforming spaces. I confess my love for interior design has often resulted in giving advice for free. But I'm ok with that. I think interior design should be an affordable service – but maybe I swing the pendulum too far! So lately, I have been looking at a complementary business idea. I am excited to develop my knowledge and give thanks to the Costa Women who have inspired me to keep thinking and growing. Muchas gracias, mis amigas! And here endeth my blog. xx