Costa Women events in the different areas are possible thanks to our bevy of beautiful hosts.  This week we meet Anne Ryan who organises social events in the Marbella and West of Marbella areas including monthly Lunches and Fashion Shows for Charity.
Hi Anne, tell us where you are in Spain and why you love it!
San Pedro de Alcantara is where I live.  I love the weather; the climate is a temperate Mediterranean one. This means that the temperature in Marbella is pretty much always pleasant. If you love good food then you can eat your heart out here. Marbella offers something for everyone, with various cuisines. And thirdly, Marbella beaches are marked as some of the most beautiful on the Costa del Sol.
As people are travelling around and enjoying staycations in Spain, tell us why we should visit your area?
I'm very lucky to have San Pedro de Alcantara on my doorstep, a 5 minute drive from Puerto Banus. It has expanded from a small fishing village with a mostly Spanish community to a large cosmopolitan town attracting people from all over the world, whilst still retaining its authentic Spanish charm.
Where is your favourite Restaurant?
Playa Bella – a Spanish family run restaurant since 1972, the atmosphere is cosy, warm and welcoming, quality food and at a good price
Your life before Spain?
I started a modeling career back in Ireland in 1986. In 1990 I won the Miss Limerick competition. My mum won the same competition in 1963, my 2 nieces, won it after me I have done lots of catwalks, photographic, and T.V. Modelling.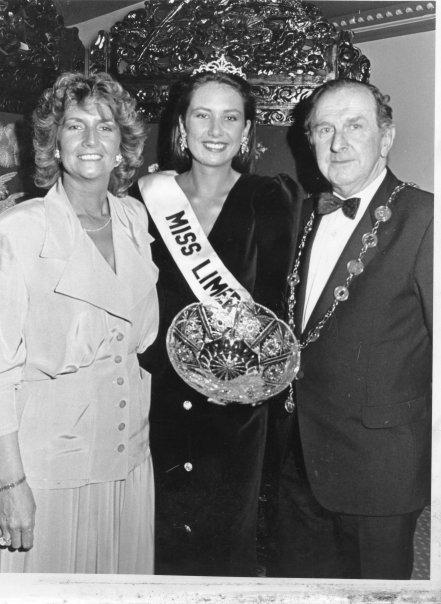 I have worked in retail for many years. I have styled, advised, and reorganized ladies' wardrobes, and gone on shopping trips with them teaching them how to be confidence in the clothes they are wearing and dressing for their shape.
I moved from Ireland to Dubai in 1997, to work with Emirates Airlines as a purser. I left Dubai in 2006 and returned to Ireland. Within 4 months, I met what is now my future husband. Within 7 months of moving home, I located to Thailand with my partner. We spend 2006-2017 there, usually spending summers in Ireland.
While in Thailand, I volunteered to help pre-school children from the local slums. I assisted in slum visits providing families with food. In 2017 we moved to Bangkok for 6 months to see if Thailand is where we wanted to settle. We loved the buzz, but we felt long term it would not be suitable. I was missing Europe and I worried it was too far away from home.
Why did you choose Spain?
We rented an apartment in March 2017 to see if we would want to live here on a more permanent basis. I think it took us about 3 days to realize that. We looked at many localities and took our time to get to know the different areas. We decided the area we live in has everything 40 minutes to the airport, we have Marbella at one side of us and Estepona at the other.
How do you fill your days?
Exercise is very important to me, I love to walk, yoga, Bootcamp. I love meeting friends for coffee, lunch. I love to visit the shops. I love to laugh. I also love Anne time that's very important to me.
Do you have any special interests?
I have always loved fashion, I love to keep up with the latest trends online and in the magazines. I love organising events, fashion shows, lunches and charity events. I love working with ladies choosing and co-ordinating outfits, reorganizing there wardrobe and going on shopping trips with them giving them advice and tips.
Any special tips for Women thinking about making the move to Spain?
Get to know the different areas before you think of renting/buying. Wander and discover the many hidden gems that Spain has to offer.
I would advice any ladies moving to spain to join Costa women, a great way to meet new friends and use your lawyer to organise all your official documents!
And where would you go for your Spanish staycation?
Granada is one of my favorite places to visit. There is so much history to discover.
Many thanks Anne!
If you want to share YOUR story with us, please complete the online questionnaire here
And for personalised travel, contact Carla Mann at La Cala Travel