Deciding it was now or never for Spain, meet Kiran who moved herself and her beauty (inside and out) business to Mijas. Kiran believes its important to live with responsibility and allow your intuitions to guide. Read her story
Why Spain?
I felt a real pull to move here when I visited here in 2012. I looked at it seriously in 2014 but was driven off the track. When my best friends moved here a couple of years ago my desire to move here got reignited with a bit of push from them. I realised that Brexit can complicate things so, felt it's now or never in the last summer. So, I wound down my work and moved here in October 2020.
Where is now home?
I am based in Mijas Costa, Spain. I am still not very fluent with Spanish. Being an advanced beauty and aesthetics therapist and a tutor, I realised that there are more English speakers in coastal area than the inland and it will be better for me to communicate about my work, more opportunities for my kind of business in coastal area.
Being near the sea is always an advantage and third but not the last reason, I love walking and the fact that I can walk on coastal path to work is a great advantage. Sunny weather, lightness in the air and chilled lifestyle are extra attractions.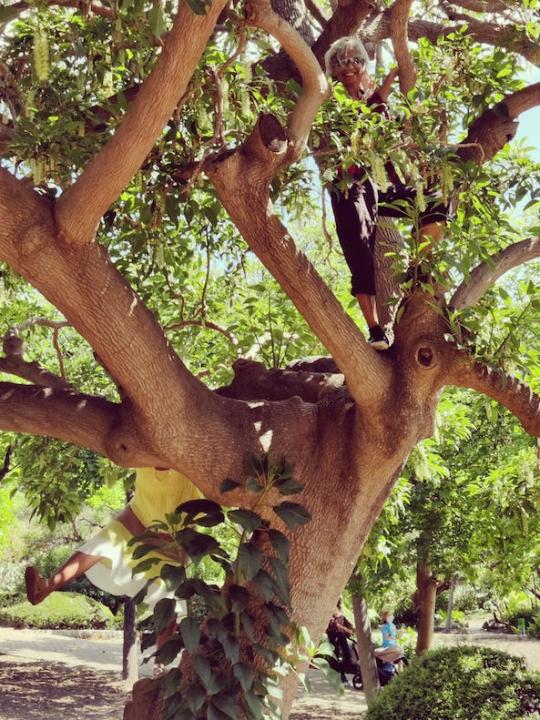 What has been your biggest challenge for the move?
The whole process was very much of a flow. However, not knowing the language and laws of a new land, I had to allow professionals like Anne Hernandez to take care of my residency application, likes of Ali Meehan gave me tips for my business setting up process and making new friends in the area did help.
What would be your advice for women thinking about making the move?
Feel the real reason why you moving here and research through joining social media and various other networking sites.
Ask the community if you have any questions, anxiety or uncertainty about anything. Don't rush into making a decision until it feels true in your heart and you are mostly certain about it.
How do you spend your days?
I love writing my journal and transformation I experienced through my practice of The Way of The Livingness. I am a self explorer and I live meditatively. I have set up a practice called Evolve health and beauty at the London & Co hairdressers in la Cala Where I do various advanced beauty and aesthetic therapies such as; non-surgical face lifts, acne and scar reduction, rosacea, thread vein and pigmentation reduction, laser hair removal and skin rejuvenation, skin tags and other unsightly lesion removal and more….
The other side of my business is health, where I provide self care talks and programmes, healings, healing massages and nutrition tips. I also have a life coach, Sharon Wright, working with me to provide care of your inner unfolding process, should you choose to come to her.
Something you have achieved and are grateful for?
I have always been a self employed therapist. I have moved to different places in the UK and ran very successful practices in Leicester, Chippenham, Bath and Nottingham. This is my 9th business in la Cala and it's taking off. A great confirmation of my movements within the universal flow….
Your dinner party – who would you invite?
At my dinner party, I would love to invite Ms Alice A Bailey, a great theosophical writer. She would bring her vast knowledge to enlighten the guests and I would serve everyone a soul nourishing buffet with lots of vegetables – stir fried, with some light protein dishes.
My second guest would be Pythagoras, who is mainly famous about his equation in mathematics but him also being a teacher of ageless wisdom, His presence in my party would bring the settlement for everyone and will turn into a counsel of wisdom. I would serve him simple and non- stimulating drinks such as pure plant and fruit juices.
Gandhi would me my third guest who is my hero for standing up for truth without violence, showing true brotherhood without holding back. I would love to serve him with basic Indian food, chapatis, vegetable curry and onion salad, which Indian poor people can afford.
And last but not least, my lovely friends and family. Their love has given me standing and their support and training has allowed me to get where I am today. I would cook lots of lovely variety of vegetarian, spicy and flavoursome food for them.
Your secret weapon?
Love is my tool, I love all, inclusively. I love my job, people I work with, my clients, providing treatments, cooking and all I do.
Your favourite quote?
'Everything is everything and nothing is nothing' is my quote. We know everything is energy and everything happens because of energy. So when we feel something and say it's nothing, that is not true.
One thing you had to bring to Spain with you?
I had to bring my fabulous equipment for my treatments. I would not be able to work without them 🙂
Favourite book and why?
'Treatise on consciousness' – a book written by Serge Benhayon. I am very much interested in how consciousness is formed and perceived. This book showed me how consciousness works, energetically, and the way to understand it from the depth of my heart. My feelings matter and how to acknowledge and apply them to practical life.
Something you would tell your younger self?
Feeling guilty is futile. Live with responsibility and allow your intuitions to guide.
Where can we find out more?
Our Facebook page is https://www.facebook.com/evolvehealthandbeautymijascosta/
Thank you for sharing your story Kiran!
If you want to share YOUR story with us, please complete the online questionnaire here