Seeing inner strength in women when they can't even see it themselves, is a strength of Edyta Niewinska.  And helping you write the story of your life too.  Read some of hers here 
Tell us your Spain story Edyta
I came to Andalucia on holidays and I fell in love with Cadiz region so much that I decided to stay and give myself a chance to try and live here. Luckily I had a chance to do that as at that moment all my projects were finished and I was wondering what to do next. So I started everything again and here I am – 9 years later living in beautiful pueblo blanco, writing novels and screenplay and helping other women to write the story of their life.
And where do you live?
I live in Vejer de la Frontera, the most beautiful pueblo blanco in Spain. The town is absolutely beautiful, full of life and events, amazing Costa de la Luz is just near by and nature is just few minutes walk out of home.
What has been the biggest challenge for your move?
When I moved here I didn't speak any Spanish and I didn't have any friends. It took me two years to settle, find my circle of friends and start to communicate with local people, but I made it.
What advice do you offer for women thinking above making the move?
The right moment never comes – if you dream about living in Spain, just do it now.
How do you spend your days?
As a writer, most of my time I write novels and screenplays and I teach other women how to write the story of their life. Meanwhile I recharge my batteries in the nature, hiking, going to the beach and dancing flamenco.
Something you have achieved and are grateful for?
I managed to live the way I want and make my dreams come true. Although I had hard times, I didn't give up on myself and my goals. I found my peace of mind and daily pleasures that can be called happiness.
Your special dinner party – tell us more?
I would invite all my clients – to celebrate together their courage to make an effort to write and publish their story.  Guiding them on that path to success, I know exactly how many obstacles they managed to overcome so I would like to celebrate with them because women often forget that. And to celebrate sisterhood, that is one of the most important values of my work.
What's your secret weapon?
I see inner strength in women when they can't even see it themselves.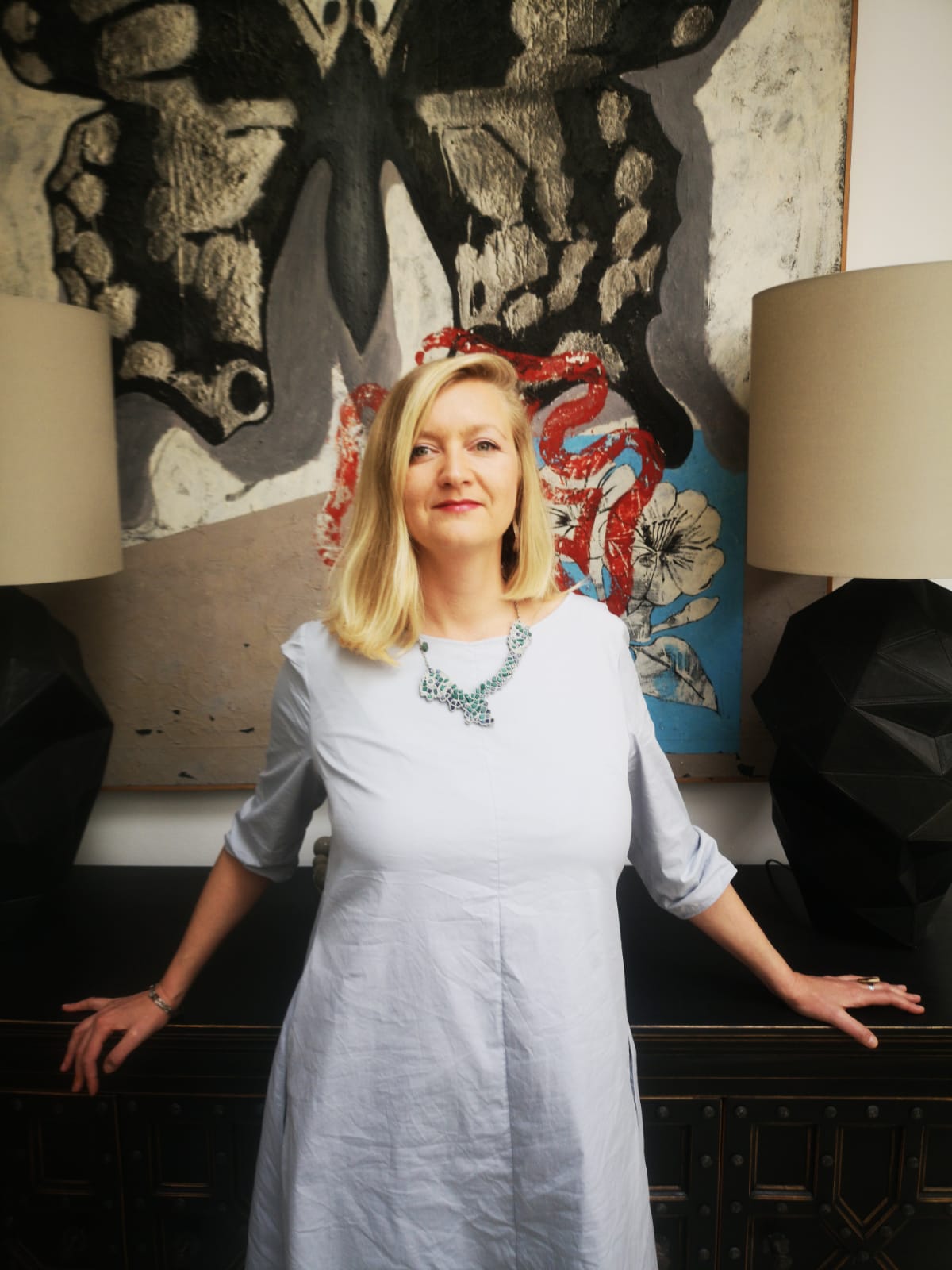 Favourite mantra you live by?
Trust your intuition – Edyta Niewinska
One thing you had to bring to Spain and could never give away?
Your trust in yourself that everything is going to be fine.
Favourite book?
"Florida" by Lauren Groff – because it tells the true stories about us, women
Something you would tell your younger self?
Follow your dreams, it's worth it
Where can we find out more?
And connect on Instagram 
Thank you Edyta
If you would like to share your story, please complete the online questions here