Thoughts are NOT FACTS. Just because you think it, does not make it TRUE.
For good mental health, self-monitor your internal dialogue. What are you saying to yourself about a person or situation?
Do you know if your perception is even true?
We all see life through a filter. Every single one of us. This is our perception.
Our perception is fuelled by emotions primarily.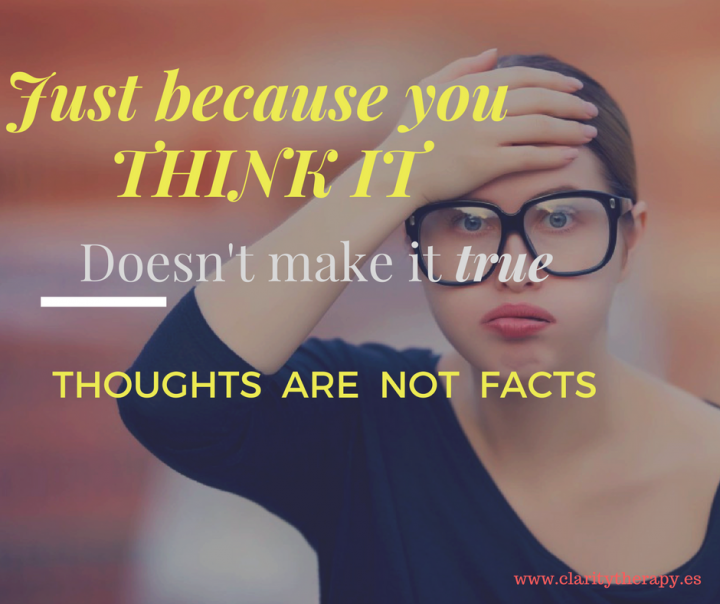 We act on these thoughts! We react to our internal dialogue.
Therefore, our thoughts can run our lives.
All of this happens and we typically are not even aware of it. This is why self-awareness is so helpful.
What do emotions boil down to? Basically, its Love and Fear.
Becoming more self-aware of your internal dialogue and the source of your actions is very liberating.
To realise why you are feeling or thinking like you are and to isolate the emotions behind it is life changing.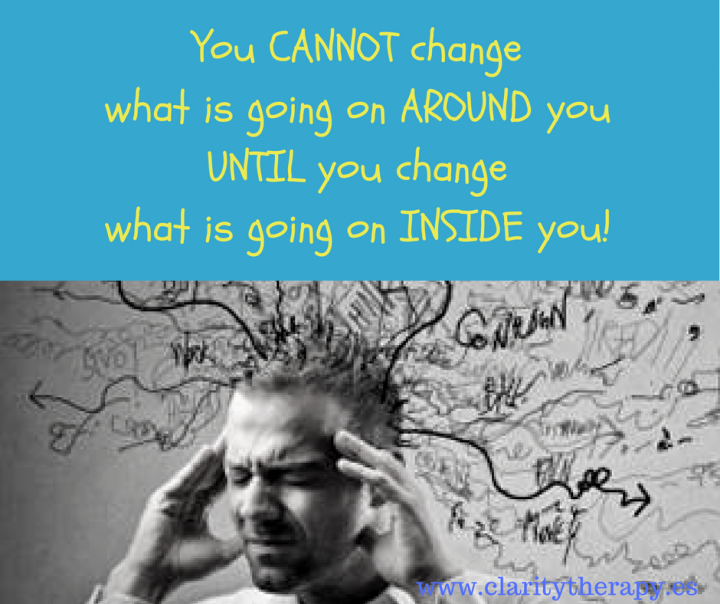 You can do a lot of this through your own efforts. You can achieve a lot by even beginning to choose to become self-aware of your internal dialogue.
Question your perception, chase down your emotion to its source and take a look at it. That is what 'mindfulness' is all about.
It is your mind for you to understand and take charge of! Otherwise, your thoughts and emotions are running your life for you.
About the author:
Clair O'Brien Meany is a professional psychotherapist with an educational background in Psychology, Psychotherapy & Coaching. Clarity Therapy is her professional practice and offers face to face sessions in the Costa del Sol area and also appointments phone/online using Skype, Whatsapp or Facebook Messenger video calling.
Website: www. claritytherapy.es Follow on Twitter: @ClaritySpain Follow on Facebook: @ClarityTherapySpain